Family testifies how man died in hands of police officers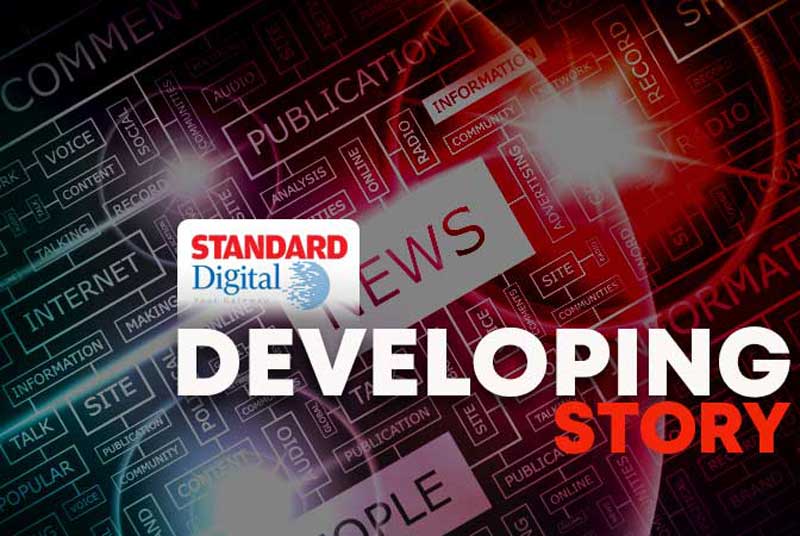 The court was on Monday told how two police officers charged with murder of a civilian picked him from his house where they started assaulting him.
Four witnesses, among them two minors, narrated that officers then based at Lung'nyiro AP Post, Matungu sub-county in Kakamega accosted Herbert Ouma Odhiambo from his house where he was taking supper with his family.
Naaman Barasa, a brother to the deceased denied assertions by the defense that his brother was sought after for defiling a neighbour's daughter.
Barasa, 22 was testifying in a case where Police Constables Silas Waswa Wasalwa and George Odhiambo Omune are alleged to have murdered Ouma on June 10, 2015 inside police cells at Lung'nyira.
"We were having supper at around 9pm when we heard a knock at the door. Before we could even open, it was pushed forcibly and two officers entered asking where Herbert was," said Barasa.
He told Kakamega High Court Judge Jesse Njagi that both were in police uniform and that one was having an AK47 rifle while the other had a club and handicuffs.
In the house was the deceased, his wife, his brother and two children who all testified yesterday.
"We were not told why they were arresting him. One of the officers knocked him with the stick before handcuffing him and ordering him to step out. They walked a short distance before reaching where they had parked a motorbike," said Barasa.
He said they were ordered to return to the house if they cared for their lives and to go to the AP Post the following day to know the reasons for the arrest.
Ouma's wife, Phyllis Wesonga who testified amid high emotions said that the house was well lit with light from a lamp with additional light from D-Light solar lamps the officers were carrying.
"The light was sufficient which made me to identify the two accused persons. They ordered us to go to their station with Sh50,000 when they were to inform us the reasons for the arrest," said Ms Wesonga while fighting back tears.
She added, "On arrival at the station, we were told my husband had died and had been taken to Kakamega General Hospital Mortuary yet he left the house when he was fit."
The matter was brought to the attention of the court when Independent Police Oversight Authority (IPOA) received complaints from Ouma's family.
Hearing will continue on February 9.