Museveni to Kenyan fishermen: We will not harass you but obey the law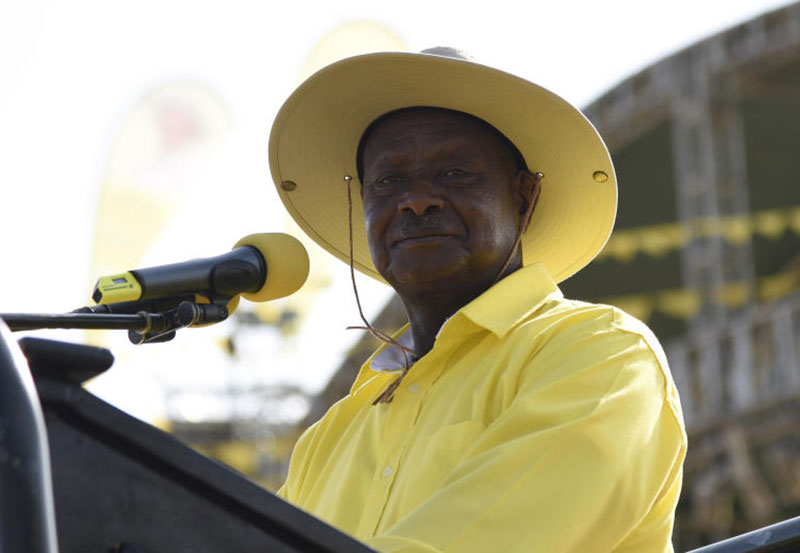 The Government of Uganda has promised to end the harassment and arbitrary arrests of Kenyan fishermen on Lake Victoria.
Ugandan President Yoweri Museveni's Special Advisor Mayanja Mohammed made the pledge yesterday, when he led a security team at a meeting with their Kenyan counterparts in Homa Bay town.
"The Ugandan Government, in the spirit of East African unity, does not wish to antagonise Kenyans who are looking for their livelihood in the lake," said Mr Mohammed.
He however cautioned Kenyan fishermen to respect maritime laws governing operations on the lake, adding that territorial trespass often led to conflict with Ugandan authorities.
The meeting was presided over by Homa Bay County Commissioner Irungu Macharia, Suba North MP Millie Odhiambo and Homa Bay County Secretary Isaiah Ogwe.
Territorial conflicts
The leaders resolved to end the territorial conflicts over the lake shared by Kenya, Uganda and Tanzania. Lake Victoria is the world's second largest inland freshwater lake.
During the meeting, it was revealed that Ugandan security officers had developed a habit of extorting Kenyan fishermen on grounds that they were flouting fishing rules.
Ms Odhiambo accused the Ugandan officers of impounding fishing gear and equipment worth millions of shillings, and depriving the fishermen of their only source of livelihood.
"I have been receiving many reports that the Ugandan security officials intimidate our fishermen by going as far as forcing them to eat raw fish. This is very bad and I am content with Mr Mohammed's promise," said the MP.
She promised to mobilise fellow legislators to pass laws that would protect fishermen from harassment.
Mohammed, however, denied that Uganda had ordered security officers to frustrate Kenyans.
No harassment
"We assure Kenyans that there will be no more harassment of fishermen on Lake Victoria. We do not condone habits of extortion and harassment by any of our security officials," he said.
He pointed out that there existed good bilateral relations between Kenya and Uganda, adding that the two countries could not afford to fight over fish.
Mr Macharia said officials from both governments were working on common laws that would enable fishermen to move across the lake's boundaries without hindrances.
"When we finish formulating the laws, fishermen will have an opportunity to move to and from either countries without being penalised," he said.
The administrator added that the two countries would deploy security officials to conduct joint patrols.