Kenya hands over two Ugandan military officers to their authority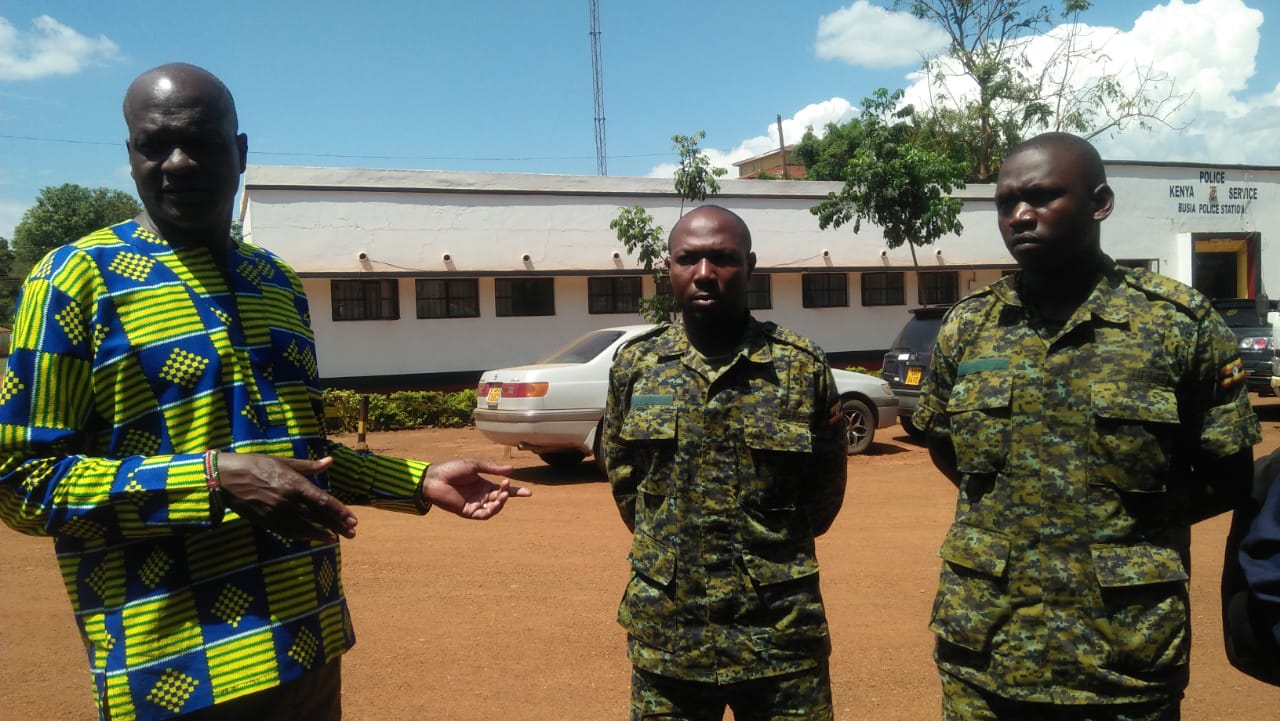 The two Ugandan military officers who were arrested by Kenyan security officers at the Busia border on Sunday morning have been handed over to the Ugandan authority.
They were released after a meeting pitting Busia County Security Committee led by County Commissioner Jacob Narengo and Uganda's Resident District Commissioner (RDC) Hussein Matanda.
Sources told The Standard that senior police bosses who accompanied Mr Matanda disowned the officers saying they were not on official duty but on mission to extort.
Matanda is said to have wondered why the officers from a military base in Mayuge which is about 60 kilometres away from Busia crossed to Kenya with firearms.
During the handover of the officers Mr Narengo said local fish traders had bought fish in Jinja and paid the revenue.
" We disarmed them and put them in custody for crossing over to Kenya with firearm. They should be investigated what they were up-to, " said Narengo
The vehicle was carrying 2.5 tons of fish according to Busia County Commissioner.
The owners of the fish were allowed to collect them from the Busia Police Station earlier in the morning.
Mr Matanda said the two officers will be investigated. He did not rule out the possibly of them wanting to extort.
" It is individuals who committed the offence. We are going to investigate why they did not ask their colleagues in Busia Uganda to intercept the fish," said Matanda.
" Extortion can be part of the reasons they were chasing the vehicle with fish. The high risk they took to enter in Kenya tells it all, " he added.