Police 'rob' a motorist his motorbike in Kakamega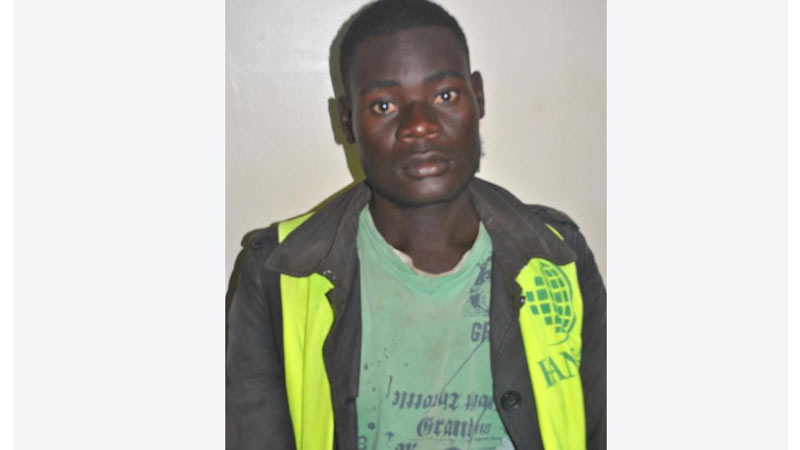 A motorist has blamed Kakamega Police Station officers for refusing to give him back his motorcycle after he completed a four-month jail term for disobeying traffic rules.
Alex Ngome was arrested on March 18, 2018 and detained at Kakamega Police Station for riding without a license, not wearing helmet and using an uninsured motorbike.
Following a successful lawsuit brought against him at Kakamega Chief Magistrate Court on March 19, 2018 (traffic case no. 191/2018), he was committed to Kakamega Prisons and later released on June 8, 2018, as indicated in his certificate of imprisonment.
Ngome says since his release in June, he has been going to the police station to get back his motorbike in vain.
"I was told without proper explanation that my motorbike could not be traced within the station's premises. I have been going to the station almost every day to raise my complaint, but the replies I get are not promising," Mr. Ngome told the Standard.
His employer who accompanied him to our office in town on Friday said he had bought the motorcycle on hire purchase from ECLOF-Kenya and had not completed paying the installments.
"The company recalled the vehicle's logbook because I could not pay all due installments in time; I lacked cash inflow. They then issued me with a surrender form," explained Julius Whakukha, the official owner of the motorbike.
Mr. Wakukha wondered how a motorbike could mysteriously disappear from a police station without the police noticing.
"After Ngome completed his jail term, I don't see why the police should refuse to give us back the motorbike," he said, adding that he wanted investigations launched into the matter and his motorbike recovered and given back to him.
The duo also want the station to pay them for withholding their motorbike beyond the stipulated time frame, thus destabilizing their business.
Until Friday, police could not trace the location of the motorcycle within the station's premises. Kakamega OCPD Joseph Chebii told the Standard that they would launch further investigations into the matter.
"The matter will be investigated and actions taken against any officer found culpable of such an offense," said Mr. Chebii.
Is this a beach or a door?
Every month there seems to be a new baffling photo ready to hurt our brains as we try and work out what on earth is going on