Construction workers injured as building collapses in Busia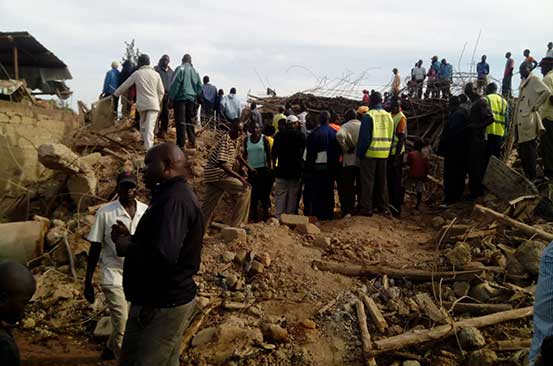 Busia: Nine construction workers in Busia escaped with injuries after a storey building they were working on collapsed.
According to the St John Ambulance, three casualties with critical injuries were rushed to Busia County Referral Hospital, while six others were treated on site and discharged.
One person was reported missing following the Friday 7:30pm incident.
Residents, however, said two construction workers who usually sleep inside the building and a watchman could have been trapped in the rubbles of the collapsed building.
Teso South OCPD said said escavators from the County Government of Busia were helping in rescue operation.
"We cannot account for the three construction workers who could be trapped in the building. The telephone number of the watchman is ringing without any answer," residents who gathered outside the collapsed building said.
The collapse occured after heavy downpour in the area, in what could be an early indication of El-nino disaster onset.
Other indications are that the building could have caved in due to rushed construction, poor workmanship or substandard materials.
"The upper floors were being built in quick succession, putting pressure on the lower floors," a resident said.
The department of Public Works, Transport and Disaster Management exonerated itself from blame in the tragedy saying they have no role in supervising construction of buildings.
The CEC in the department Gregory Odeke said the National Construction Authority and the department of Lands were directly involved in ensuring contractors abide by the rules governing constructions.