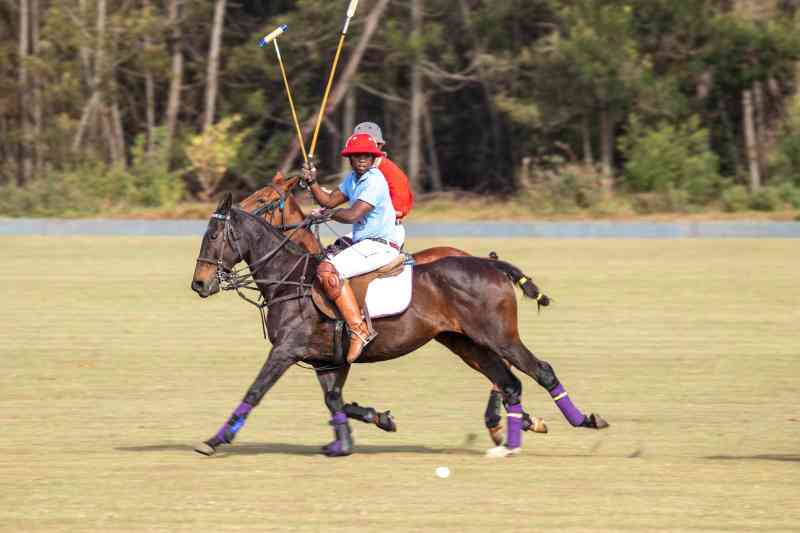 The experience of handicaps 2.5 Callum Shaw and Izzy Voorspuy came into sharp focus when Dudutec defeated Sanlam Investments 8.5-7 to make a formidable start in the Fawcus Cup at Manyatta Polo Club in Gilgil, yesterday.
Powered by her good show in the Kenya International Championships last weekend, Voorspuy inspired Shaw with her accurate passes that saw Shaw score six goals spread in the four chukkas as Voorspuy managed one.
Shaw and Voorspuy got the support of handicap 1.5 Geoff Morley and Nikki Barlow (0.5) who defended well at the front and rearguard in the three match and four team round robin series tournament.
"This was a tough match but it's preparing us for the next couple of tournaments that we need to play in the coming days," Voorspuy told Standard Sports after they defeated USA 7-4 last weekend at the same venue. ine Box saw-off Tack Rack 5-4.5 to open up the title chase to be a reserve of two teams as the last matches set for this morning will decide who becomes the winner of the tournament this afternoon.
Four teams are battling for top honours in the Fawcus Cup and the main title contenders are Dudutec and Winebox.
In the Division Two championships dubbed The Annesley Cup, Smartcrop made a positive start with a slim 6-5 win over Gold Suite.
Smartcrop walloped their opponents Gold Suite 10-1to make the final match this morning a formality as they strive to wrestle the title.
In the Junior Tournament, Dion Wines won the first two matches 4-2 and 7-5 against Netafim in the three match two team round robin series ahead of the final match this morning at the same venue.
This is a competition that is meant for the upcoming youngsters climbing up the ladder to the higher handicaps.