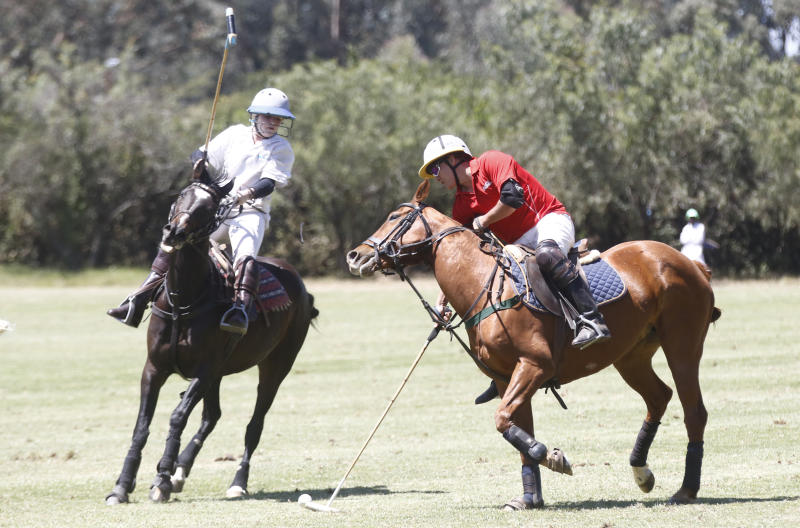 Stubborn Kenyan ladies overcame opening pressure to beat United States of America 7-4 in the Kenya International Championships at Manyatta Polo Club in Gilgil, over the weekend.
Izzy Voorspuy emerged the match maker for the Kenyan side after scoring a hatrick and contributed to another hatrick by Megan Griffiths and Aisha Gross in the six chukka.
The American team of handicap 6 Paigne Boone and handicaps 5 Kylie Sheehan, Cecilia Cochran and Malia Brayan, gave the Kenyan ladies anxious moments in the opening chukka before the home girls made a formidable comeback to win the match in style.
"It was an easy match, but we defeated them after the second chukka. The Americans are quite experienced, but beating them does not mean we better than them," Kenyan captain Voorspuy (Izzy) said.
Handicap 6 Paigne Boone lauded the Kenyans' standards saying they are competitive and that the Kenyan players are some of the most respected in the global polo championships.
"Kenyan standards are good and the players are skilled while the ponies are well trained and most of them are fit to play in the global polo standards," she said.
In the H.C. Swinburn Ward Cup, Safaricom's team of Hiromi Nzomo, Izzy Voorspuy, Malia Brayan and Silke Hampson defeated Dudutec 6-2.5 to win the title.
Hiromi inspired her teammates to emerge their match maker in the three-match round-robin ties.
Earlier, Raphael Nzomo led Tack Rack in sporadic attacks against Gold Suits in the three-match round-robin series, but could not match his swift opponents, who won with a goal aggregate of 19-18.
"We gave our all but it was not our day. We'll live to fight another day," said Nzomo.
On their part, Smartcrop dismissed John Deere 9-6 to win the Mau Molo Cup.