I beat Covid-19, built a travel community
By Travel Buff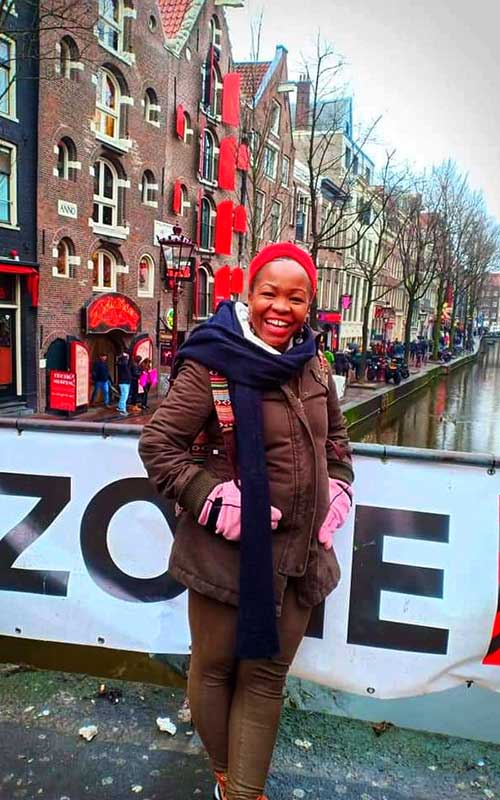 Testing positive for Covid-19 is probably the worst news you can receive today. For health advocate, Dr Amakove Wala, the news that she had tested positive was shocking especially because her best friend had just succumbed to the disease. She feared more for her young children.
"When I broke the news to them, they were scared that I was going to die. It took re-assuring that I would beat the disease albeit in isolation," says Amakove
Exhibiting mild symptoms, Amakove opted for home-based care. She was communicating with her supportive family via Zoom from her room. The rest of the world followed personal experience on social media; particularly Facebook, where she sought to end the stigma associated with the ailment.
After mandatory isolation was over and she tested negative, the first thing that she did was take a long trip to rejuvenate her soul from the effects of being in isolation.
"The drive itself and the change of scenery was therapeutic for me. I first went alone then later on took another trip with my children. You only live once had a meaning," she narrates.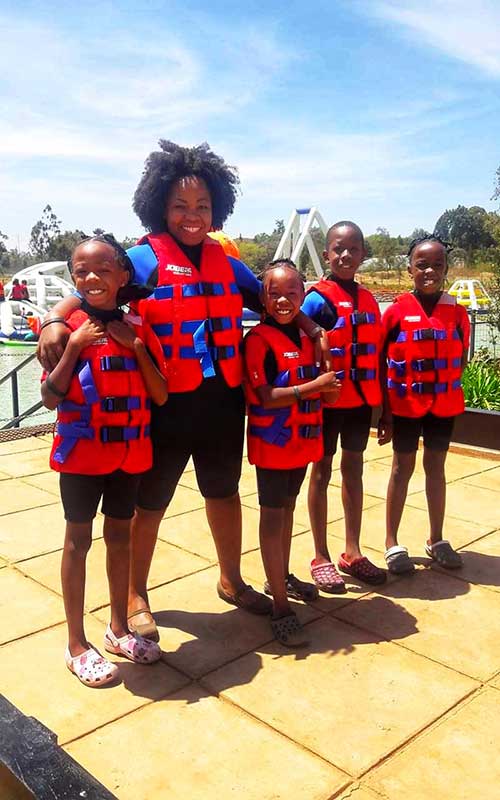 Travel has always been a part of Amakove's life considering that she was born in Mombasa and raised in Kitale. Her earliest memories of travel were the extensive train and road journeys between the two towns. So long was the journey that her mother would carry a stove to warm food for her seven siblings. During her high school years in Alliance, Amakove recalls having to travel from Kitale to Nairobi, and this further nurtured her passion for travel.
"I recall how the topography changed, from Kitale marked by maize fields to the heavily forested Eldoret and Timboroa. In college, I also got into youth groups that would travel. I remember going for hikes, outreach programmes and even visiting Makerere once," she says.
After graduating, her job entailed travelling for scientific conferences and fieldwork.
Travelling with children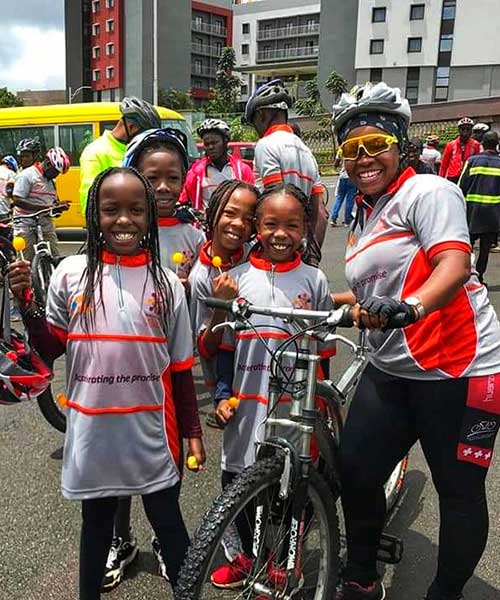 When she became a mother, Amakove sought to instill the passion of travel in her children by mimicking her childhood journey to 'Western'. She is raising four children, three of whom are triplets.
"I started traveling with them when they were infants and with the three-hourly feeds, it was easy for me to plan ahead. I would start a trip at around five in the morning and while they were still asleep, I would cosy them in the car and by dawn we would be in Nakuru. We would have breakfast and we would then stop in Kericho to stretch."
Amakove believes that travelling makes children realise that great outdoors has a lot to offer in addition to books and the internet.
She ensures that she takes leave for a week every school holiday to be with her children. During that period, her nanny takes a break as she makes plans with her children on places to visit. After agreeing on the itinerary, they then decide whether to camp, couch surf, homestay or stay in a hotel. In most instances, they embark on road trips that force them to switch from a station wagon to a sports utility vehicle for rough roads.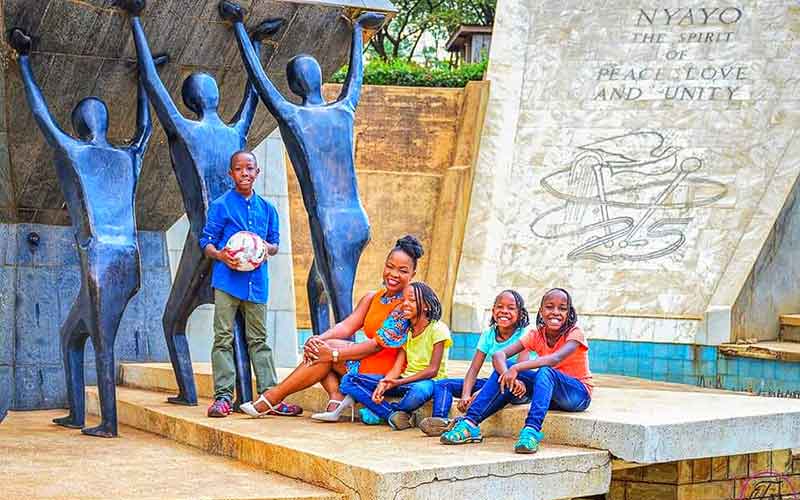 "When we traveled to Kigali, for instance, we were hosted by a Kenyan who lives there. I just want to dispel the myth that travel is expensive. Occasionally, you can spoil yourself in expensive hotels, but you can be very innovative with travel. Camping, for instance, locally averages one thousand shillings per person for those with their own camping gear. You also can reduce costs by using public transportation," she advises
During these road trips, Amakove ensures that her kids are entertained with books and music. They also talk about the things they see along the way and learn facts on the places they are going to visit. Once they are there, they split the chores.
"They have really gotten into this system of travel that they often ask where we are travelling next to. When I hear them describing a place to their friends, it gives me great joy because I realise that they have learnt a lot from the experience. We underestimate how much they absorb and what their opinions are and you just need to be open to it," she adds
Her children also save to travel and most of their souvenirs are bought from their own savings.
"They have piggy banks and December is the month when they cash out", Amakove says.
Wanderlust travel community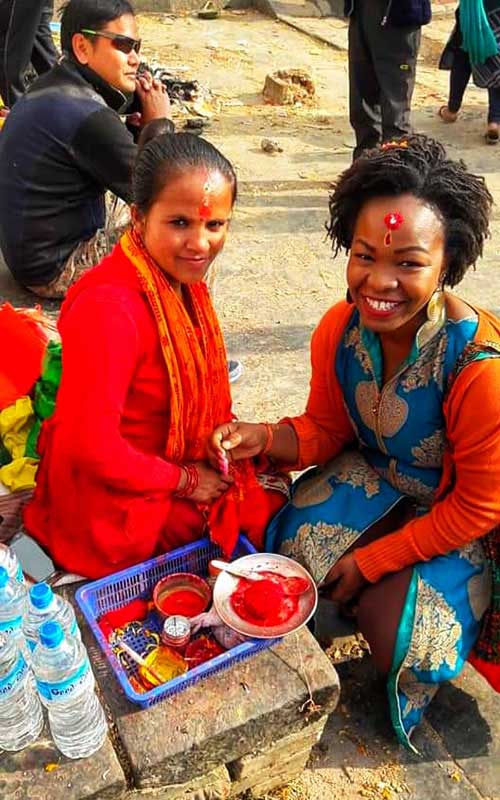 It is this passion for budget travel that triggered the desire to build a travel community. In April 2020, Wanderlust Diaries was launched.
"The first time I posted travel content on my Facebook page, I realised that it had a great feedback from my followers and I moved the thought to an interactive platform we more people could relive their travel experiences. To give the members confidence to share their experiences, I also opened up on my experiences travelling with my children"
To her amazement, over 10,000 people joined the group within 24 hours. By the time this article went to press, the group had 265,000 followers.
From my experience with Wanderlust Diaries, I am convinced that humans have an inherent passion for travel.
"We have a tourism sector that has been hit badly by the pandemic. From my community, Kenyans want to experience the country if only the experiences are customised to accommodate them. Some rates we see out here are simply exorbitant. Not everything has to be that expensive that it has to be quoted in dollars. The group is also giving feedback to the tourism sector players to show them how much Kenyans desire to travel only that we need to package our destinations to be right for them."
Even with the success, controlling the content can be challenging.
"To help moderate the content, I requested a travel buddy to assist. The biggest challenge was the constant bullying and body shaming by some characters. Luckily, majority of Kenyans have learnt how to stand up for others."
Wanderlust also tries to avoid posts related to politics or religion as they evoke strong emotions. Amakove and her team restrict number of paid adverts to just one post a day so as not to lose the essence of why the group was created.