How KiKamba's Kinyaa became Kirinyaga, Kenya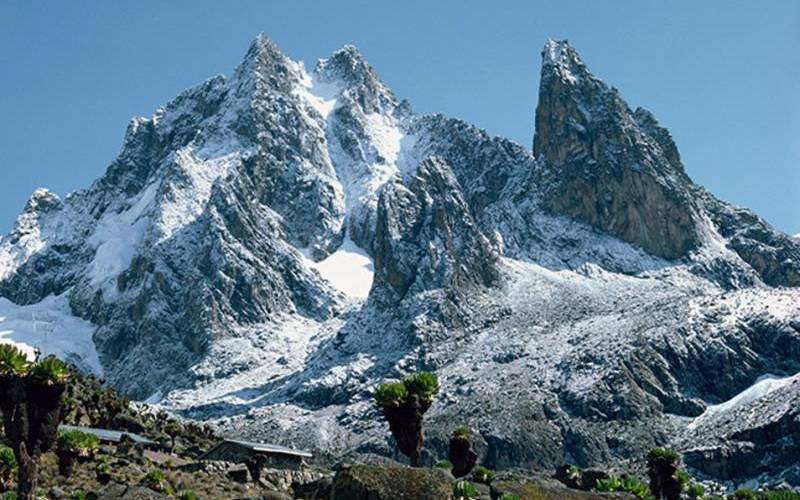 Besides the popular ice-capped Mount Kenya, the second-highest mountain in the region, Mount Kirinyaga, also an extinct volcano mountain in Central Kenya comes with a rich historical reference.
It was this almost forgotten history that President Uhuru Kenyatta revisited as he gave a highlight on the mountain when he delivered his speech to the nation during Mashujaa Day celebrations in Kirinyaga County.
"Celebrating Mashujaa Day in Kirinyaga County today is significant for a number of reasons. Firstly, this county is named after the Mountain of Mystery or Kere-Nyaga. According to traditional folklore, the Mountain of Mystery was created as God's resting place and as a sign of His wonder," Uhuru said.
"After God created the earth, this is where He is said to have rested on the seventh day to admire his workmanship. This mountain, standing tall in our presence here today, was not just a place of rest and a shrine for worship. It was also a place of renewal, a place of honest conversation, and a place for bonding and reconciliation," he said.
According to folklore, the naming came from one of Kenya's pioneer heroes called Chief Kivoi wa Mwendwa, who was born in 1780.
One of the early colonisers who befriended Chief Kivoi was Dr Ludwig Krapf, a German Missionary from the Anglican Church Missionary Society (CMS).
On December 3, 1849, Chief Kivoi took Dr Krapf to Kirinyaga to behold the Mountain of Mystery. When asked, through an interpreter what the name of the mountain was, Chief Kivoi told the coloniser that the name of the Mountain was Kere-Nyaga.
According to the popular folklore, he pronounced it in a Kamba accent but what the coloniser heard was Kiinya. And from this conversation, the name of our nation Kenya was born, close to 200 years ago.
According to Kamba folklore, Chief Kivoi, while touring with Krapf, described the mountain as 'Kinyaa' which is a Kamba word used to describe magma, basically the spills from the volcanic activities that took place on the mountain.
Kamba's use the word to describe undercooked ugali that is likened to magma. It was the same word he used while describing Lukenya, in Machakos County's Kapiti plains as Kraft exclaimed back, "Look Kenya..." as he adored the beauty and splendour.
The word Kenya, therefore, is also believed to have been from Chief Kivoi's Kinyaa.
Daddy Owen releases 10-track album
Kenyan veteran gospel artiste and songwriter, Owen Mwatia famously known as Daddy Owen, marked his 40th birthday by launching a 10-track album.