Making and unmaking of a terrorist
SUNDAY MAGAZINE
It is one year since the Garissa University terror attack in which 148 young men and women, both students and security officers, were senselessly killed.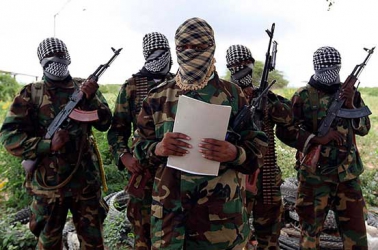 By Jennifer Muchiri | 5 years ago
Terrorism: Why we remain unbowed
The function of terror attacks is to spread fear, mistrust, disillusion, hopelessness and ultimately to fragment the entire nation.
Ndung'u Gethenji | 5 years ago
North Eastern Kenya leaders say Islam stands for peace, call for unity to defeat Al Shabaab militants
"Islam stands for peace. If you end one life you kill humanity, if you save one life you save humanity," Duale said.
Philip Muasya | 5 years ago
Terror victims, rights activists cry out for compensation
Following the terror attack on Garissa University College that caught the attention of the world, foreign governments came in to help survivors pick up the pieces.
Jacqueline Mahugu | 5 years ago