POLO: Maria Bencivenga Trophy offers youngsters' a chance to shape their talents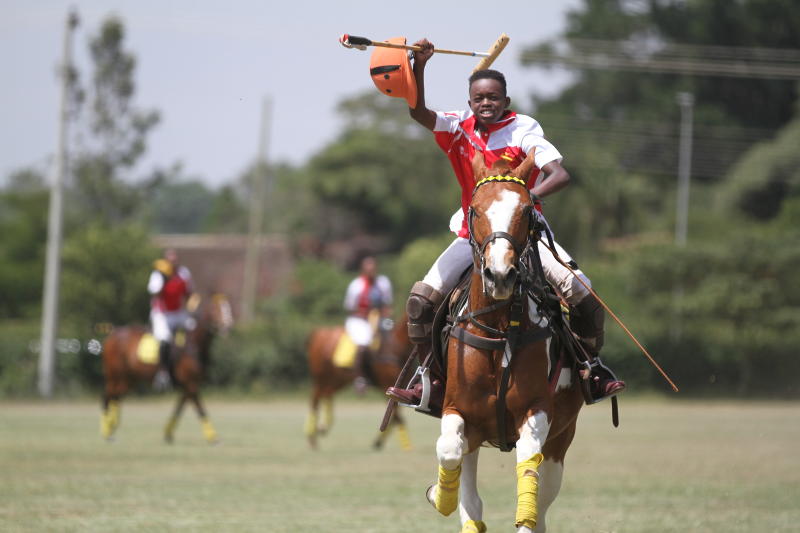 As all roads lead to Nairobi Polo Club this afternoon for the Maria Bencivenga Trophy, it is another chance for youngsters to showcase their talents after last weekend's Davis Cup Championships.
Coming at a time the most experienced players in the country are honoring the season's opening tournaments, it provides another chance for the talented youngsters to shape their skills against experienced players ahead of the kick-off of league proper tournamen6ts and international championships.
Fresh from winning the Davis Cup, handicap 2.5 Raphael Nzomo teaming with daughter Hiromi Nzomo(0) leads Classic FM team of Phyllipa Gulden(0.5) and Miranda Romijn(-1.5) to tackle Team 24;7 at 2pm ahead of their second match against Airduka at 2.30 pm.
The Nzomo family is in a class of their own but handicap 1 Jadini Nzomo who was the Davis Cup top scorer has skipped today's tournament.
It will be seen if the pair of Raphael and Hiromi Nzomo will carry last weekend's top form to this afternoon's matches in the fight for top honours in the second season's opening tournament.
Five teams are expected to battle for the Maria Bencivenga Trophy to be played on a knockout basis with one team starting all her matches at the disadvantage of half a fraction of a goal from her strong handicap.
The team is handicap 2 Tusker Malt team of handicap 2.5 Mbu Ngugi, Natasha Tisminieszky(0.5), Kevin Kaniu (0.5) and Eva Kamau(-1.5).
Ngugi returns to the tournaments after missing the Davis Cup last weekend.
The first match this afternoon pits Airduka against Team 24;7 at 2pm.
Handicap 1 youngster Omwakwe Arunga leads Airduka and will be expected to team-up with Englishman Jamie Hayward (0.5), Moses Wainaga (0.5) and Silke Hampson (-0.5) against Team 24;7 side.
The last match of the day pits Radio Africa against Classic FM at 3.30pm.