CHESS: Action at KCB Sports Club as national league begins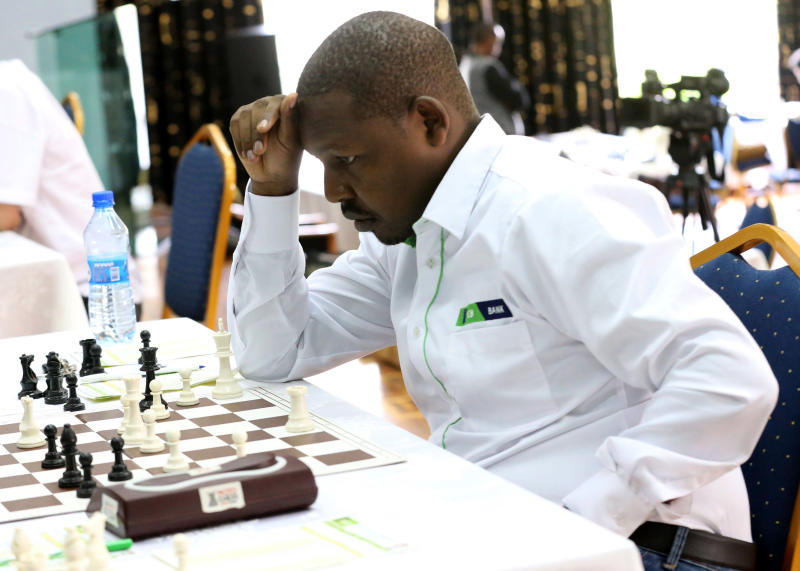 The 2019 national chess league starts this weekend at KCB Sports Club with a record 31 teams scheduled to take part.
This is an increase of 10 teams from the 21 that took part last season where Equity Chess Club emerged overall champions.
The new teams are Victoria, Higher Education Loans Board (HELB), Knight Riders, Anchor, Daystar University, Kings Club, Prox Chess House, Mombasa Academy, Nakuru and Nairobi Chess Clubs.
According to the chairman of Chess League committee, Isaac Odiah, the increase in number of teams is yet another indication of the growth of the sport.
"We are equally surprised with the number of new teams that have registered to take part in the league. It only shows that the sport is growing and the success of last year's league means we can only do better," he said.
Odiah added that the committee is discussing modalities of introducing several league tiers from next year and said clubs will be informed in good time.
"When you have such a huge number of teams taking part in a tournament, it is only appropriate to start thinking about dividing the league into several tiers. It is an on-going discussion and teams will be informed once a decision has been made."
"On the other hand, we are thinking of introducing a women's league and a youth league probably from next year," he said.
The prize fund for this year's league has been increased from Sh340,000 to Sh400,000. This means winning teams will take home more money.
The league chairman said they have reached out to several sponsors and once they confirm who has come on board, they will increase the prize fund.
"Our target is to have a prize fund of at least Sh1 million and in this regard, we have reached out to some sponsors for support," said Odiah.
"Everything is looking positive and we should be able to hit our target before the season ends. We want to appreciate the players and the good work they are doing by giving them more money."
On Saturday morning, Eastlands Chess Club take on Light House while Mombasa and Prox Chess House tackle each other in some of the opening matches.
Bank of Africa, who finished runner-up in the corporate category last season, will play Deadly Bishops while new comers Daystar University tackle Stima.
Defending champions Equity Bank meet KU while Central Bank, who made a debut last season, play Jomo Kenyatta University of Agriculture and Technology (JKUAT).