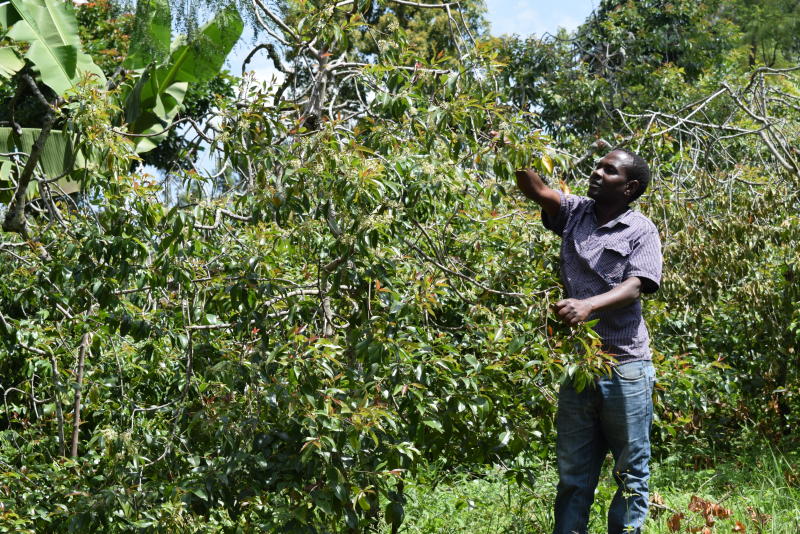 Miraa farmers have threatened to boycott entertainment spots that outlaw the chewing of the stimulant in their premises.
The farmers said the ban was a slap in the face for the region's main economic driver.
"I understand Britain banning miraa, but I cannot understand why it is illegal to chew it in some places in Meru," said John Kirimi.
Claiming that miraa was not harmful, the farmers said the hotel and bar owners who had banned miraa from their premises were sending the wrong message to other regions.
The campaign to allow miraa in entertainment places in Meru has been picking up pace, with leaders from the region saying it was not right to ban it.
Read More
East Africa Legislative Assembly MP Mpuru Aburi said he had started a campaign to allow miraa in all entertainment places.
"We want hotels in East Africa to provide areas for miraa chewing. It is regrettable that bars and other recreational joints in Meru have outlawed it in their premises," he said.
The Meru chapter of the Kenya National Chamber of Commerce and Industry has joined the fray and called on local bars and restaurants to lift the ban.
Major clients
"We are appealing to them to reconsider. We will be calling a meeting to discuss the issue and hope to reach a consensus," said Kenneth Mwenda, the association's chairman.
"They should allow miraa because its farmers are some of their major customers. If they do not, farmers will consider taking their money elsewhere," he said.
The chamber supported calls for a boycott of premises that do not allow miraa.
"We will mobilise miraa consumers to boycott hotels that have banned miraa, but we want to reach a consensus before we reach that point," said Mr Mwenda.
The chairman of the Meru Hotel Owners Association, Joshua Mungania, acknowledged that miraa contributed significantly to the growth of local businesses and called for an end to its ban in entertainment joints.
"We have created areas for consumers to enjoy miraa, just like we have done for cigarette smokers. Some are not comfortable with miraa but we make sure those who want to chew it are allowed to do it in comfort," he said.
Ward reps
Ward reps Jediel Mauta, George Muthuri and Kinyua Toribu also said it was unfair to ban the stimulant.
"We are going to fight this discrimination," said Mr Toribu.
But several hotel managers that The Standard spoke to insisted that they would not allow miraa in their premises.
"We offer meals and drinks. Miraa is a stimulant, it can be put in the same class with shisha. We do not regard it as something we want to stock," said the general manager at Three Steers, James Kithinji.
He said the establishment only allowed miraa in 'exceptional in cases'.