The rise of sports betting in Kenya
SPORTS
By Game Yetu | Apr 17th 2018 | 3 min read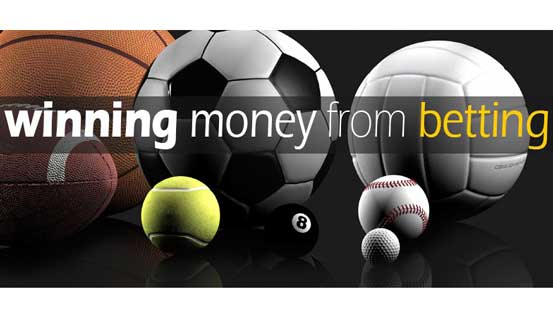 Sports betting is taking the African continent by storm and Kenya is no exception.
More and more actors are setting shop in Kenya with the hope of getting a slice of the cake from the ever-increasing gamblers who keep pouring in huge amounts of money in the country's betting industry. As more and more betting shops are being opened across the country so too is online betting which is gaining more traction thanks to the flurry of smartphones.
Societal factors
The rise of sports betting in Kenya is closely related to how the Kenyan society is structured and its state currently. Since time immemorial, men especially the young have been the ones involved in sporting activities and it is this demographic which has largely embraced sports betting in the country. As more young men join the smartphone wagon, they subsequently lead to the rise of sports betting.
The state of the Kenyan economy also plays a huge role in luring more people to sports betting. Kenya has a youth bulge which the existing industry is failing to accommodate. The result is that many young people are left jobless with nothing to sustain them. In order, to earn some money they resort to gambling. Kenya's high unemployment rates, especially in relation to the young adults, is one of the reasons why sports betting is rising month on month in the country.
Technological factors
While it's good to attribute Kenya's economy to the rise of sports betting, it will be incomplete and inaccurate to end there as technology has also played a huge role in making Kenya one of Africa's top countries when it comes to sports betting. Kenya is one of the few countries that managed to establish the telecoms industry at the earliest. That led to many telecoms companies to invest in the country therefore increasing and setting it apart from other African countries in regards to internet preparedness and connectivity.
The boom in online sports betting started around 2012, some few years after the emergence of mobile technology. Bettors were not necessarily using their mobile devices at that time but rather they used to bet online in the betting houses as they had computers connected to the internet. With time, some began to switch to playing at internet cafes which were mushrooming in the country while the few who could afford to buy a personal computer ended up betting on their PCs.
It was only at the start of 2015 did the wave of smartphones start to be felt in Kenya. From that time onwards, many Kenyans were able to afford smartphones, some of which were not original brands, therefore, could be purchased cheap. The smartphone market flooded with time as retailers, cross-border traders, and internet service providers all competed against each other making almost every 3 people out of 5 having access to a smartphone.
The rise of online sports betting has also been made much swifter by the abundance of mobile money service providers such as mPesa. It means that even without a bank account or a Visa/MasterCard anyone in Kenya who has a mobile device that can connect to the internet is able to bet online using mPesa and other local mobile money service providers.