New plan to scale up rain water harvesting launched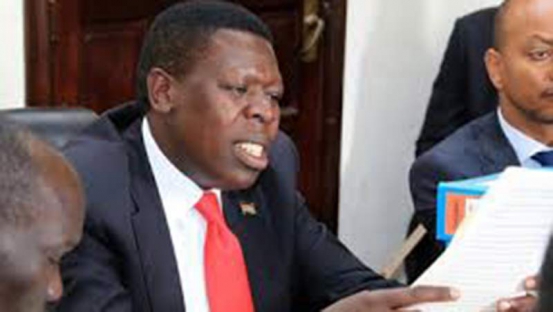 Water and Irrigation Cabinet Secretary Eugene Wamalwa has launched the Kenyan Chapter of the Billion Dollar Business Alliance (BDBA) to help improve food security and tame floods.
The Kenyan chapter comes after the Addis Ababa declaration between July 1 and 3 in 2015 during a policy symposium on rainwater harvesting.
Studies by ICRAF and UNEP show that Kenya's rain water potential is more than 350 cubic meters.
"If captured and managed well, this water is enough to support a population of 233 million people or close to five times the current population of Kenya," said Maimbo Malesu of ICRAF.
New system to develop maize varieties faster
The Marker-Assisted Recurrent Selection (MARS) system helps breeders develop improved, higher yielding and drought-tolerant varieties faster than ever before, according to International Maize and Wheat Improvement Centre (CIMMYT) researchers.