Trickle down versus bottom up models: which one is better for Kenya?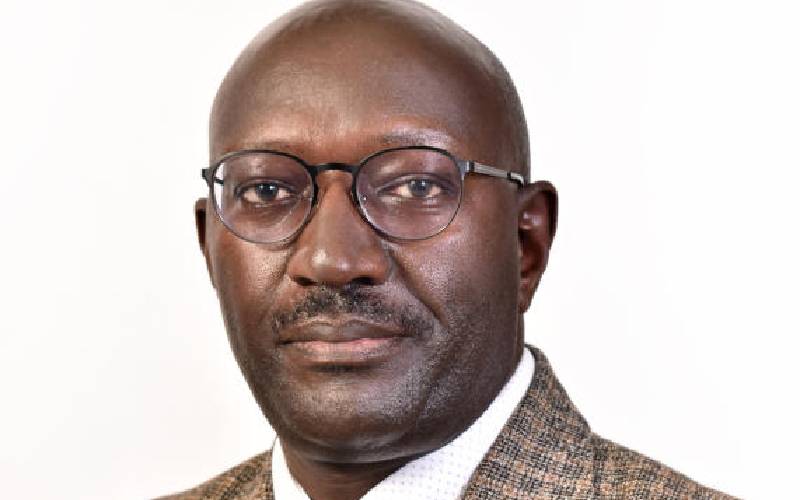 Economists and politicians are separated by a gulf of objectivity. Economists tend to be more objective, basing their arguments on data and evidence.
Never mind they lose followers by using graphs and equations. Politicians on the other hand dislike objectivity, preferring to work with emotions.
Political scientists have tried to bring some objectivity into politics.
They have not widely publicised their success. In Kenya, our politicians have suddenly become economists. Necessity demands.
A simple concept, bottom-up economics has made them shift their intellectual allegiance. They are rolling over each other explaining and often misinterpreting this concept. A better term for bottom-up economics would be trickle-up economics, the opposite of trickle-down. A variant of bottom-up economics is wheelbarrownomics, give credit to economist David Ndii for coining the term.
If he did not originate the term, let him own up. Can we objectively discuss the two economic models?
Why is one attracting the attention of politicians? Which one is best for Kenya? The trickle-down model or economics assumes that if we gave incentives like tax cuts or exemptions to big businesses, read corporations, they would expand, make more money.
The benefits would then trickle down to the masses or hustlers as we prefer to call hardworking Kenyans such as more jobs and higher standards of living.
The trickle-down economics assumes that such benefits naturally trickle and there are no valves to stop them. It assumes the economy is efficient with all the information easily available.
A good example. If the tax rate is reduced for a car manufacturer, it will report higher profits which would be reinvested to expand the factories, make more cars.
That would create demands along the supply chain and more jobs thereof. If it's listed, shareholders would get more dividends.
Trickle-down economics has not always worked. The incentives are often determined by politicians, often with self-interest.
Two, the rate of trickling down is often interfered with by politicians and owners of the capital.
They decide what to trickle down. They decide on tax rates, dividends, retained earnings, reinvestment and perks for its management or leaders. Noted how politicians decided on the rate of trickling down in devolution, fixing it at least 15 per cent?
Enforcing is another problem in trickle-down economics. Corporate tax and value-added tax (VAT) were reduced during Covid-19.
Who benefited?
The most glaring evidence that trickle-down economics has not worked as expected is increased inequality even in advanced economies. We could add the term trickle itself predisposes the model to failure. Why not a deluge?
Enter bottom-up economics. If trickling down is a problem, why would trickling up, against economic gravity be easier?
What would trickle up? The popularity of trickle-up (I dislike bottom up!) is based on the belief that trickle-down economics has not worked. Why not try the opposite?
If so little or nothing trickles to the bottom of the pyramid, read hustlers their plight would never change. In trickle up, the governments, to include national and counties would give incentives to the hustlers, or men and women at the bottom of the pyramids.
Such incentives would include soft loans to start or expand their businesses or improve agricultural productivity. Tax exemptions would work too.
The risk is that lots of hustlers might see that as free money and repayment would be a big problem. Identifying the hustles most likely to succeed would be another hurdle. Markets do a better job on that.
We also make a serious mistake - thinking that capital is the only missing link in entrepreneurship. Innovative ideas are more critical than money or capital.
Add another reality, lots of people are happily employed and disinterested in the hustles of running a business. The best incentive would be improving the investment or business environment. Ensure good infrastructure from power to water and roads.
Ensure property rights are protected, disputes are resolved promptly and there is optimal regulation. Very importantly, ensure the hustlers have the skills to run and expand businesses.
A good education system would buttress that. Funding research and development (R&D) would ensure a stream of new ideas to decouple hustlers from the old ways. R&D shines in the private sector. Where did Google, Facebook, Safaricom or Microsoft come from?
Hustlers could start cottage industries in their neighbourhoods.
With time, they would be scaled up, hopefully to multinationals. We would create more jobs, leading to higher standards of living and in Kenya more social harmony.
Economically empowered citizens would be the end result of trickle-up economics. Let's be blunt, the government comes in where the market fails.
John Keynes suggested that a long time ago. Based on that fact, trickle-up economics makes sense. What would trickle up? Tax revenue from new businesses and taxes. But most importantly, economic power and confidence. That explains why politicians are so interested in this model. They would lose their influence.
No need for Constituency Development Fund (why do they add National Government nowadays?). No need for bursaries or monies that is under their direct control. Which politician does not fear economically empowered citizens? The conversion of politicians to economists is driven by fear more than conviction.
There is no doubt that the majority of the ordinary Kenyans, read hustlers are stuck in an economic rut.
Getting them out has been a political promise since the lowering of the Union Jack. The traditional model, trickle-down has not worked. Lately, corruption has shunted some benefits as they trickle down. Noted the big debate as money trickled to counties?
It seems trickle-up economics is not popular on one side of the political aisle. Yet, trickle-down has not worked. Can I ask Kenyans what economic model can work?
Can we invent one like M-Pesa which has worked so well? It's bad manners to criticise something without offering a working alternative. I am waiting for your working model. Remember, I support no political party, only economic sense.
Ogopa Deejays' boom and burst
Ogopa Deejays was the home of East Africa's new generation showbiz stars among them Swabri Mohammed, better known by his stage name Redsan.