Bottom-up and trickle down may mean many things, but Alice Wahome lays it on the line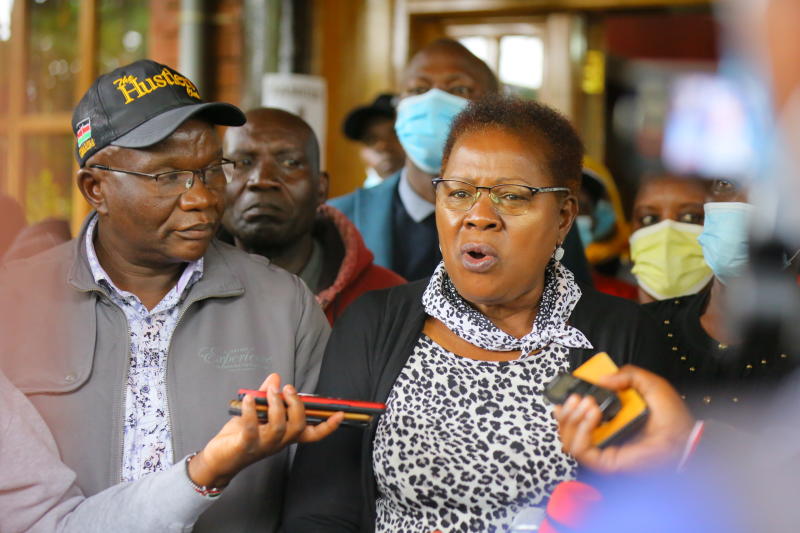 It appears nothing has captured the nation's imagination better than these two catch phrases: "bottom up" and "trickle down." These are, after all, the economic "model" popularised by the proponents of the William Ruto-fronted Tangatanga political "movement."
My usage of "model" and "movement" is very deliberate, as specific meanings obtain in our social and political context. Amani National Congress leader Musalia Mudavadi, aka Ma-DVD, cheeks looking chubbier and shinier, lifted a water bottle and tilted it to his mouth.
"This is the bottom," he pointed to the base of the bottle, cheeks puffing joyfully, "Bottom up means mtu anameza kila kitu" (swallowing everything).
Raphael Tuju, the Jubilee honcho and Minister Without Portfolio, added an "s" to the bottom and declared the model "matako juu."
Kandara MP Alice Wahome stepped forward to provide an illuminating assessment of the foundational philosophy of "bottom up."
Puncturing air using her hands, a glow of light on her face, a few tufts of hair out of place—Wahome appeared to have had a long day (or night) - she explained bottom up meant "working from the bottom down." This simply means the fortunes of the underclass can only shift from bottom to down.
And for providing such unvarnished truth, Wahome stands out as a paragon of virtue in a sea dominated by deceitful politicians. And Kenyans would do well to remember the words of Mali's founding President Modibo Keita: "When citizens of a nation deem their most accomplished thieves as the most electable then they lose the right to complain when theft becomes their national creed."