Reits market struggle for investors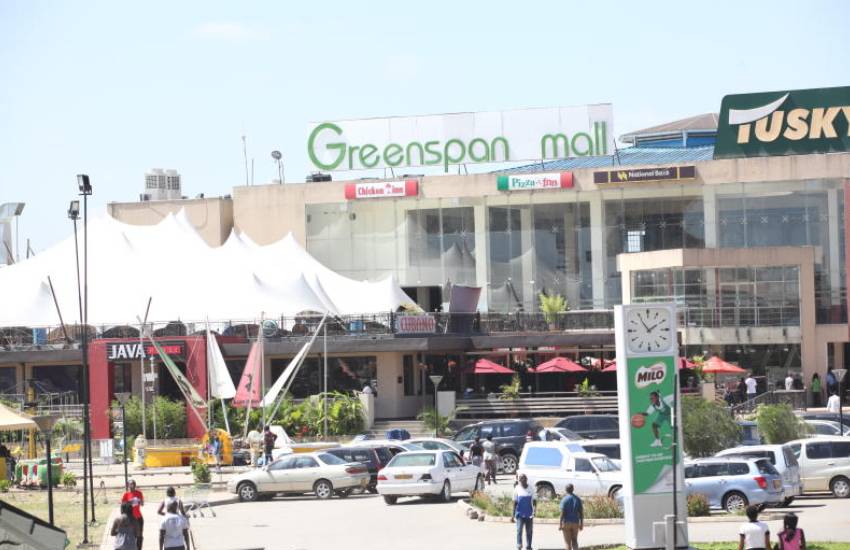 It is a warm Tuesday morning marked by a quick breakfast as journalists and corporate executives rush from one of the rooms of a top Nairobi hotel to get on with their day.
The first full-year financial results for Kenya's first and only listed Real Estate Investment Trust (Reit) have just been released since its management changed hands.
Before dashing out, Caesar Mwangi, the chief executive ICEA Lion Insurance Holdings, stops at the table where this writer is conducting an interview with one of the firm's top executives.
"Keep it up…," he encourages Ruth Okal, the property investment manager at ILAM Fahari I-Reit (a subsidiary of the ICEA Lion Group), adding that some publicity will do good for the Reit.
Distributable earnings to unit holders of the ILAM Fahari I-Reit were announced at 74 cents per unit compared to 80 cents per unit in December 2019.
This is after the listed property fund posted a 16 per cent drop in profit for the year ended December 2020, attributed to revaluation of property on a year hammered by the Covid-19 pandemic.
In May last year, ICEA Lion Asset Management took over the Reit from Stanlib, renaming it ILAM Fahari I-Reit.
The Reit was established in September 2015 and listed at the Nairobi Securities Exchange the same year, but has had a poor run in performance over the recent past.
The market has had little appetite for Reits due to low awareness of the product and presence.
Reit managers run properties including shopping malls, office buildings, hotels and apartments.
The aim of the ILAM Fahari I-Reit is to provide unit holders with "stable annual cash distributions from investment in a diversified portfolio of income generating real estate assets."
This year the Reit market expanded a bit when student housing developer Acorn launched a pair of Reits. They are, however, listed in a separate segment of the Nairobi Securities Exchange and are not open to the public.
Ms Okal has been with the ILAM Reit for the last six years and is keen to offer the context upon which it was formed and the future outlook. She joined Stanlib in 2013, the year the Reit regulations were published and set it up. Jokingly, she describes herself as the longest "fixed asset" there.
"When Stanlib set up the Reit they had very big ideas and that was based on their corporate offerings and muscle," she says.
Stanlib is a South African asset manager and a subsidiary of Liberty Holdings.
"This is a company that owns the biggest and best properties in South Africa; for example, Sandton City which has the most expensive square mile in Africa," says Okal, pointing out the expertise Stanlib was bringing to Kenya.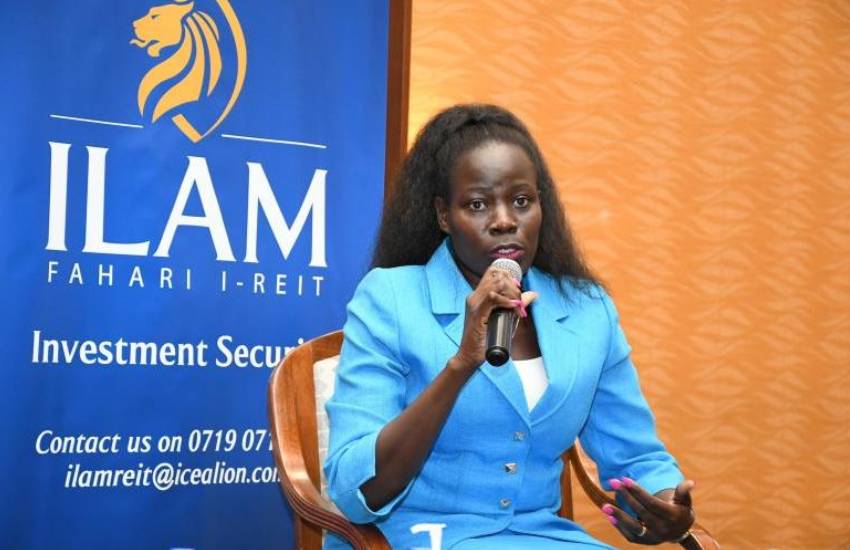 Around 2012, she says, Kenya was experiencing a middle-income boom and South Africa was having a bad run on its economy.
"Most companies were looking for the rest of Africa, it was a perfect time."
She says Stanlib had set out to raise Sh12.6 billion, but unfortunately some things went wrong in the Kenyan market.
This was the period that would see Imperial Bank and Chase Bank - which had just listed multi-billion-shilling bonds - collapse.
"This dampened spirits," says Okal.
She also says the timing of the Reit was "a bit messed up" as at that time, institutions such as Chase Bank were offering 18-20 per cent returns and most people were yet to understand Reits.
"As Kenyans knew, you buy your property, get your key and can throw out the tenant if you want. So you are coming into this spectrum where you are being told you own units or shares and wondering where your unit is physically," she recalls of the Reits early days.
"I used to get questions from people coming to Greenspan and asking 'which is my unit because you told me I'm a landlord?'"
In its over Sh3 billion property portfolio, ILAM Fahari I-REIT manages properties such as Greenspan Shopping Mall and commercial spaces including 67 Gitanga, Bay Holdings and Signature International, which gave annual rent of Sh341 million in 2020.
"That's where we came from, where there was zero appreciation of the product and the competing investments were performing so well despite being short-term, such as fixed deposits," says Okal.
She says investors were quick to put money in high-yielding short-term investments while when the Reit is listed they could still buy it in the market as it would keep trading.
Lack of awareness and regulations preceding the product were key factors to the poor uptake of the Reit.
"You are trying to feed a product into a prescribed structure," she says of the regulations that came in 2013, with the Reit listed two years later.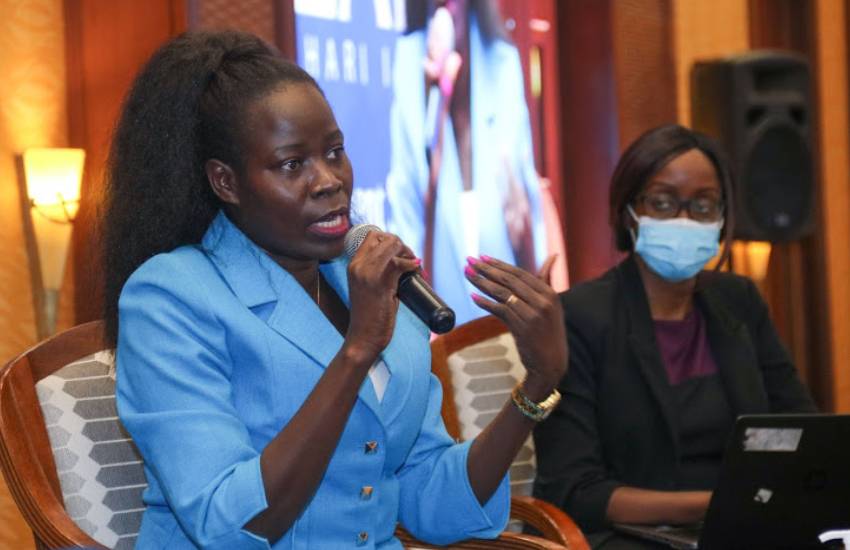 She says South Africa, for example, also established its Reit regulations in 2013 but they had many property funds that had been there for 13 years such as property unit trusts and property loan units.
"Their regulations came to regularise and optimise, you can't say the same for Kenya."
In terms of awareness, some investors argued that they were better off buying land somewhere and controlling it rather than being given units "with no share certificates".
Okal, however, says the low uptake was expected as even in developed countries such as USA where Reits started in the 1960s, it took an average of eight years for the structure to settle and be recognised as an asset class.
"That's exactly what is happening in Kenya. The uptake rate wasn't great but if you look at last year and this year you've seen other Reits have listed although in a separate segment in the NSE and not open to just anyone," she says.
She adds that the formation of the Reit Association of Kenya will help champion policy issues.
The acquisition of the Reit from Stanlib is an added booster as the new management has a strong local expertise on property, financial muscle and experience, Okal says.
This is also fueled by an improved strategy and good fund managers.
"ICEA Lion have skin in the game in the sense that they are actual developers and investors in real estate that have done well in more than 20 years," she says.
"They own prime property and know what they are doing and are a locally established brand with diverse businesses including insurance."
Greenspan Mall is set to announce a new anchor tenant after struggling retailer Tuskys was unable to pay rent and ILAM Reit is pursuing Sh26 million in rent arrears.