"I woke up one morning, and my father told me that we were poor and needed money," recalls Jane Nengoiisa, an 18-year-old girl in Kimana, Kajiado County.
Confused, Jane didn't understand why her father was telling her about their family's financial hardships.
He explained that he had identified a 60-year-old man in the village to marry her, and had even agreed on the bride price.
Then it got worse. Before she could be married off, she was to get circumcised. At that moment, Nengoiisa- then aged 11 knew she had to run away from home.
Read More
"I wanted to pursue my education and make something out of my life but here I was, on the verge of early marriage. Getting married to a man older than my father," she recalls.
Police officers and anti-FGM crusader Dorcas Parit stormed their home and rescued the minor after learning of her situation.
On arrival, the suitor had already taken off having gotten wind of the impending raid, leaving the minor alone in the house.
The father was later arrested and charged.
Parit, the founder of Hope and Beyond Transitional Rescue Centre took the girl in after the successful rescue.
She said the fight against early marriages and FGM had met challenges since it is in the Maasai culture to circumcise girls before handing them over for early marriage.
Parit added that falsification and forging of birth certificates and ID cards was a new tactic to escape the law.
In addition, cross-border FGM has also made the fight difficult since the girls are moved between Kenya and Tanzania, making tracing the perpetrators hard.
Many suspects involved in FGM or early marriage secure bail and are released back into the community. Parents of most victims prefer to settle cases out of court.
"The child is left to suffer in silence since these traditions do not work in favour of the victims, and they are subjected to early marriage and FGM in secret," Parit said.
For most girls, returning home would mean death. The rescue centre has made arrangements for the girls to stay at the premises in order to protect them from FGM and and early marriages upon their return home.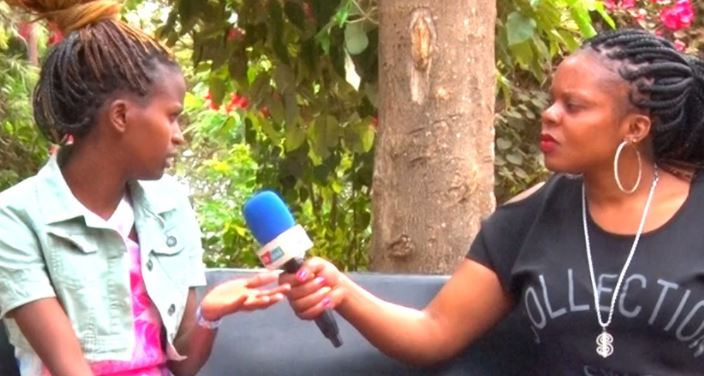 Sadly, Nengoiisa's (pictured) story is a representation of many girls in several parts of Kenya.
One of the biggest challenges is that many girls in rural areas are often perceived by their families as either an economic burden or valued as capital for their exchange value in terms of goods, money and livestock.