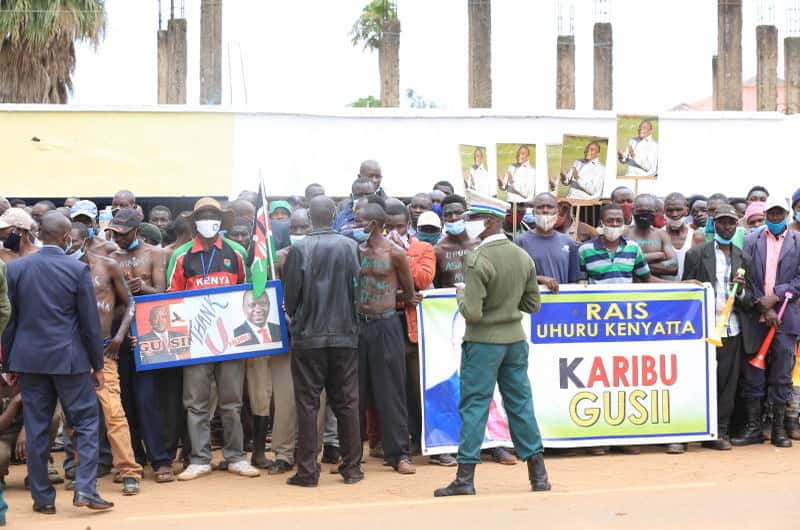 The Building Bridges Initiative (BBI) task force has recommended several changes to existing law to address electoral flaws and other issues that have bogged down government processes and business practice.
If approved by a majority of Kenyans in a referendum, the proposals could herald a new beginning in key sectors of the economy touching not just on government and large businesses, but the lives of individuals too.
For instance, proposed amendments to the Public Finance Management Act will provide some relief to jobless graduates who continue to see loans from the Higher Educations Loans Board (Helb) accrue interests they are forced to pay for years.
In what can be looked at as a win for millions of jobless graduates, amendments to this law will also grant Helb loanees a grace repayment period of up to four years from the date of completion of their studies.
Read More
Further, the amendments will see borrowers without a source of income, upon application to the Board, exempted from paying interest on the loans advanced to them until they start earning.
Another key change is the proposal to invalidate borrowing of money unless the borrowing is authorised under the Act or through any other form of law.
Other proposals will also see public accounting officers bear liability for loss of public resources. Another key proposal is to empower the Auditor General's office to recruit its own staff.
Delayed payments
The BBI also seeks to look into delayed payments by government entities to suppliers, through the introduction of the Prompt Payment Bill 2020. This Bill seeks to provide a legal framework for the prompt payment of invoices for goods and services procured by public entities.
It seeks to address the issue of delayed payment for goods and services procured by public entities, which impact negatively on the suppliers.
Another Bill that also seeks to lighten the load of operating in Kenya by SMEs is the Micro and Small Enterprises (Amendment) Bill 2020. This proposes to amend the Micro and Small Enterprises Act to assign the Micro and Small Enterprises Authority obligation of facilitating enterprises owned by the youth, women and persons with disabilities to participate in government procurement opportunities.
The Bill will also obligate small businesses to set up incubation centres around the country to support potential entrepreneurs to overcome barriers associated with early stages of business development.
Other proposals by the BBI task force could compel political parties to be more diverse in their membership. There is a recommendation on the distribution of proceeds from the parties' fund not just based on numbers, but on diversity as well.
It is recommended that 50 per cent of the fund be distributed proportionately by reference to the total number of seats secured by each political party in the preceding general election. Fifteen per cent will be distributed in reference to the number women candidates elected in the preceding general election.
A further 15 per cent will be distributed proportionately in reference to the number of candidates representing the youth elected in the preceding general election.
Another 15 per cent to be distributed according to the number of candidates with a disability elected on the party ticket, while only five per cent of the money will go to administrative expenses.
In a bid to reign in electoral offences by politicians, those found guilty will face stiffer penalties of up to a Sh4 million fine, a 12-year jail term or both.
Those found guilty of harassment, intimidation, coercion or threatening to cause physical abuse could be fined Sh2 million or spend six years in jail, or both.
Changes to the Elections Act will also limit registration of voters to at least 120 days to an election to afford adequate time to the Independent Electoral and Boundaries Commission (IEBC) to verify and audit the information contained in the register of voters.
The Public Participation Bill seeks to provide an effective public participation framework on all public processes ranging from policy-making, legislative process and ultimate decision making.
Health commission
The Health Amendment Bill has proposed the creation of the National Health Services Commission which will be responsible for setting national standards for the management of healthcare workers.
Kenya's development trajectory has occurred in incoherent bursts since Independence. There has been little consistency in government policy.
To address this, the BBI task force has proposed the establishment of the National Economic and Social Council which will be in charge of coordination and development of the national development policy, medium-term and short-term development plans and facilitation of effective implementation of the policy and plans.
The push and pull between the national and county governments over an array of issues has also been highlighted for possible intervention through a change of law.