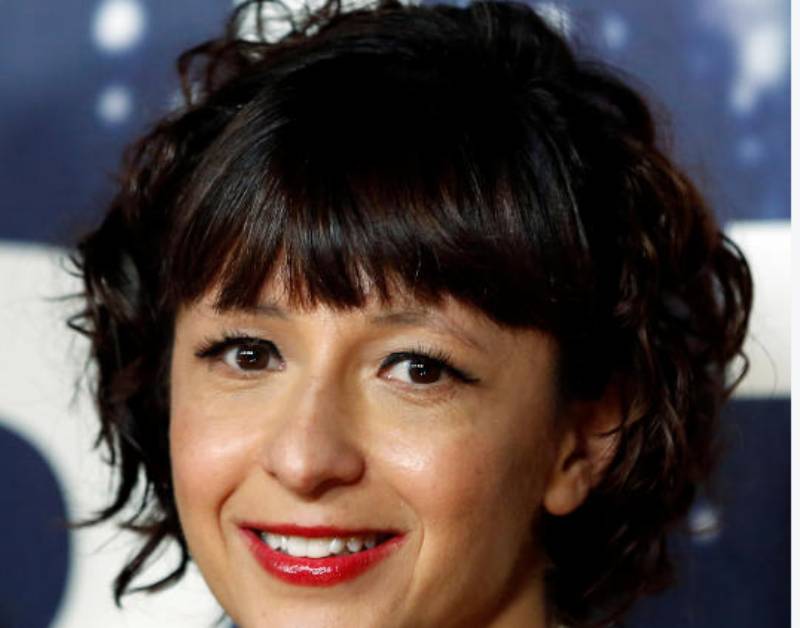 October could as well be labelled the intellectual month, when Nobel prizes are awarded from Sweden. It gives the Nordic country a rare glow of publicity.
This year, the awards were drowned by Jerusalema and our politics. It is no wonder movie theatres long closed; we have no shortage of public entertainment.
Other socially - or is it emotionally - oriented awards such as the Oscars are more publicised and better known. We know more about actors and musicians than Nobel Prize winners.
Maybe we should introduce a Nobel in music and acting. Noted how our music and drama festival winners visit our State House, but not those who triumph in the science and engineering congress?
Read More
Why can't we give our own awards and publicise our country? Alfred Nobel gave the awards. Don't we have affluent Kenyans who can immortalise their names?
It's not hard to design a uniquely Kenyan award to the best athletes in the world every year. We would invite them to the country for a free safari.
Africa in general is a net importer of awards and intellectual ideas, it does not matter if it has scholarships or achievements in other areas. Some suggest that reflects our meanness or failure to appreciate the importance of knowledge and innovation in our lives.
We all would love to own the latest iPhone 12. Do we care how it's made, from the sources of raw materials to the sciences that gave us the phone? Think of it, the launch of iPhone 12 coincided with our Jerusalema.
Awards such as Nobel prizes or Oscars are part of soft power, where Africa is a peripheral player. Which African award does the world compete for?
Enough lamentations. Who won the Nobel prizes this year? The first surprise was the World Food Programme (WFP) winning the Nobel Peace Prize.
"For its efforts to combat hunger, for its contribution to bettering conditions for peace in conflict-affected areas and for acting as a driving force in efforts to prevent the use of hunger as a weapon of war and conflict," says the Nobel Prize website.
Very apt; a hungry man is an angry man. Well-fed societies have lots of peace, I can testify to this.
When growing up in the countryside, crime was unheard off. Padlocks were unknown. I remember asking my brother why I needed to buy a lock for my box when reporting to Form One.
But I recall food was plenty, no one went hungry. Visitors were welcomed with food. It's a different story today, after population rapid increase and land overuse.
Other countries ensure the poor or disadvantaged get food either through subsidies, food stamps or sending money directly to them. Let's give credit, the Jubilee regime is trying to do that.
Four nationalities
The average age of 2020 Nobel laureates is around 69, the oldest is 83 and the youngest is 51. Four nationalities are represented: USA, France, Germany and UK. No one from Africa.
In medicine Charles Rice, Michael Houghton and Harvey Alter won the Nobel for the discovery of Hepatitis C virus. This is good news when another virus, Covid-19, is devastating the world.
In physics, Roger Penrose, Reinhard Genzel and Andrea Ghez won for their "discovery that black hole formation is a robust prediction of the general theory of relativity". They build on the work of Albert Einstein - who did not believe in black holes.
The universe, it seems, will never stop fascinating us.
In chemistry, two women, Emmanuelle Charpentier and Jennifer Doudna, won the prize for discovering CRISPR/Cas9 genetic editing tools. "This technology has had a revolutionary impact on the life sciences, is contributing to new cancer therapies and may make the dream of curing inherited diseases come true," says the Nobel Prize website.
In literature, poet Louise Glück won the prize "for her unmistakable poetic voice that with austere beauty makes individual existence universal".
In economics, Robert Butler Wilson Jr won the prize together with his Stanford colleague and former student Paul Milgrom, "for improvements to auction theory and inventions of new auction formats".
Amazingly, two more of Wilson's students, Alvin Roth and Bengt Holmström, won economics Nobel prizes.
This is the missing link in our academia, we never build long-term intellectual relationships with our students. The relationship with our students is more like petrol stations, take your gas and go. You can find out later if its contaminated.
I don't remember ever getting "Merry Xmas Mwalimu" from my students.
Wrote article
I am particularly elated by the work that won the economics Nobel. Without boasting, I wrote an article in this newspaper on September 8, 2019 on the Airtel-Telkom merger where I asked:
"One curious question is how spectrum is assigned to the telcos. Security reasons apart, have we tried auctioning the spectrum? Since spectrum is a national resource like oil, should we not get maximum returns from it? Auctioning would give the best price."
I did not know that research on auctioning would win a Nobel prize this year.
Finally, when shall we get our Nobels? Should we be soul-searching why we don't produce Nobel laureates or participating in Jerusalema challenges?
Did we send any congratulations to any of the Nobel winners, the same way we love sending condolences?
- The writer is associate professor at the University of Nairobi