Is London Marathon runner up Kipchumba the next road king?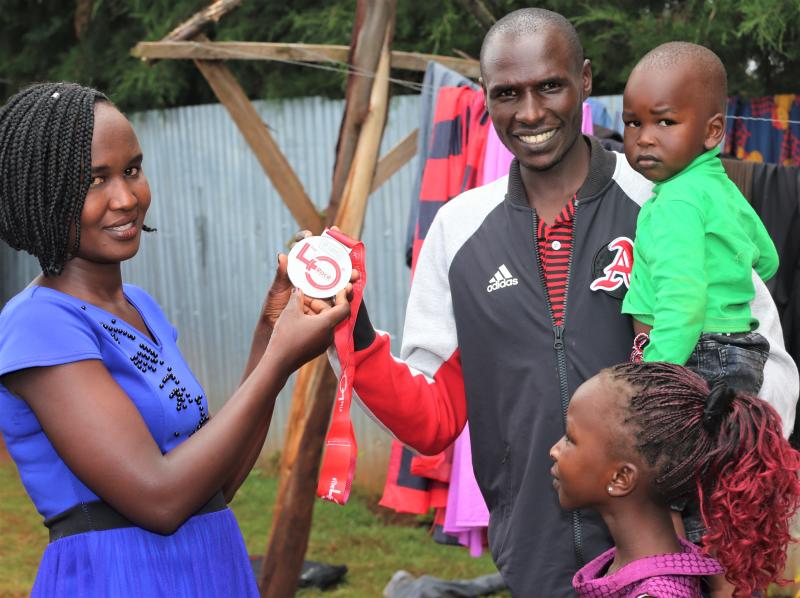 Vincent Kipchumba, who finished second at the 40th London Marathon, on Sunday has come a long way.
While a young boy at Chepkatet village, near Eldoret International Airport, Kipchumba could see aircraft take off and land at the airport. He harboured a lofty dream: that one day he would board a plane and enjoy the feel of air travel. It came to pass.
On Sunday, the athletics world had placed their bets on world marathon record holder Eliud Kipchoge but Kipchumba surprised everyone as he settled for second spot at the London Marathon behind Ethiopia's Chura Kitata.
Everyone was expecting Kipchoge to easily win the race, but after his loss, many Kenyans are of the idea that Kipchumba coud be the next big thing.
Yesterday at Chepkatet village, Kipchumba was still revelling on his achievement.
At his home which is located about 700m off the Eldoret-Kapsabet road, his relatives and neighbours gathered to welcome him back and wish him well in future races in the hope that he can be the next Kipchoge.
Kipchumba revealed an arduous athletics journey that almost propelled him to a win in his debut at the World Marathon Majors. What he did in London was not shocking to those who know him well.
It is a journey that started in 2011, when he was 21.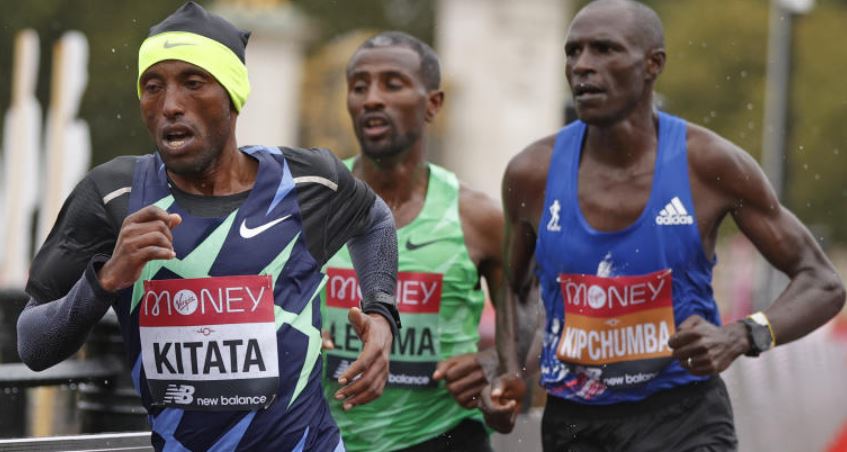 Interestingly, the 2019 Amsterdam marathon winner is related to Kipchoge. The two are descendants of one great grandfather.
"After several years of yearning to run a marathon, I decided to bite the bullet. It has never been easy. I ran my debut at the Family Bank Half Marathon in Eldoret in 2013 and finished 12th. I continued with my training despite the poor performance," said Kipchumba.
Like many other marathoners who start from the track before graduating to the marathon ranks, Kipchumba took road racing from the onset.
He says in 2014, he took another bold step and lined up at the Kass marathon and finished sixth.
"I felt motivated when I came in sixth at Kass marathon. The following year (2015), I competed at the Iten marathon, but this time, I was number 10," he said.
Kipchumba, a father of two – a daughter and a son – ran his first international in Dresden (Germany) in 2015 where he was second in 2:15:22.
He later returned to the German town in 2016 and improved his time by four minutes, from 2:15:22 to 02:10:32.
As he started off his career, Kipchumba trained in Kaptagat where his mentor 2010 world half marathon champion Wilson Kiprop also trained.
He currently trains in Kapsabet under coach Claudio Berardelli.
He ran the Berlin half marathon in 2017 and settled for second place in an impressive 1:00:32 before continuing a winning streak in 2019, triumphing at the Amsterdam marathon in 2:05:09 personal best and Vienna marathon where he ran away with the title in 2:06:56.
On Sunday at the London marathon, Kipchumba was competing with Kitata of Ethiopia – a man he said was well-known to him. He was a pacesetter to the Ethiopian in 2017.
Kitata won the race in 2:05:41, beating Kipchumba by just one second.
"I paced Kitata to the victory at the 2017 Frankfurt marathon in 2017," he said.
"I was also a pacesetter at the Dubai marathon in 2019 and all these races prepared me for my debut at the world majors."
Kipchumba said he expects to win a good number of world major races in his career.
"I also target to run at the Olympic Games and the World championships one day," he said.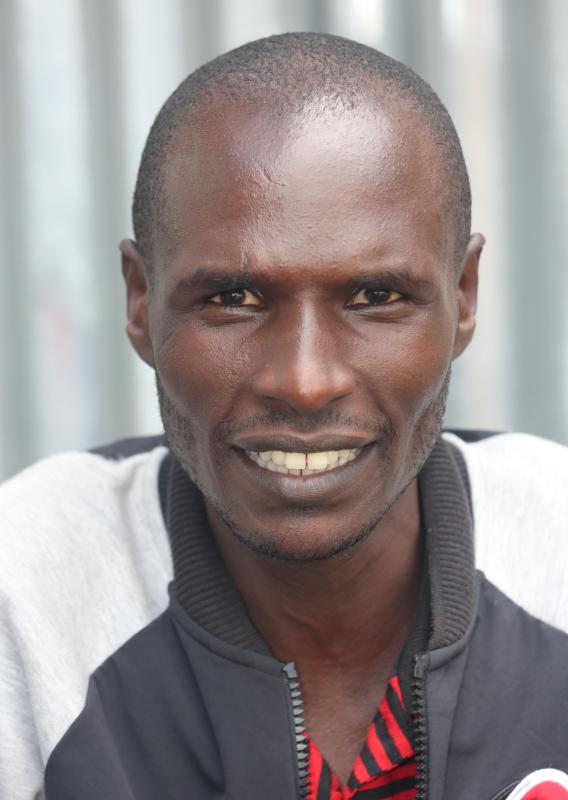 On the Sunday race, he says he discovered there was something wrong with Kipchoge after he failed to break away from the pack.
"I thought Kipchoge was waiting to break away and cruise to victory at 40km. I was waiting to follow him closely towards the final stretch. He (Kipchoge) remains my mentor and I wish to take over from him in future," a hopeful Kipchumba says.
He says he is seeking to improve his sprint at the last stretch after losing the title to Kitata on Sunday in the last few metres.
He is yet to know the races he will be competing in next year but says: "If I had the opportunity to choose the race to compete in next year, I would still choose the London Marathon."
Kipchumba's paternal uncle James Leting said the London marathon runner-up is related to Kipchoge.
He described Kipchumba as humble and disciplined athlete who rarely misses Sunday service at the nearby Chepkatet African Inland Church.
"His (Kipchumba's) performance on Sunday was incredible. We are looking forward to greater performances from him in coming years."
Kipchumba's wife Olive said: "I am delighted and I know him as a hard worker."
At the nearby Chepkatet trading centre where Kipchumba owns a retail business, residents led by Edwin Kemboi said his stellar performance will motivate young athletes in the area.