Can strategic investor exorcise Nakumatt ghosts from Amana?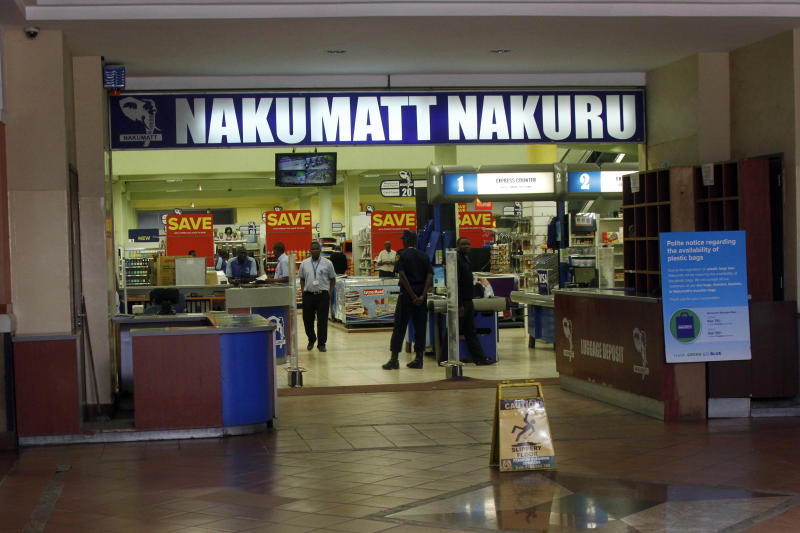 For almost three years now, Amana Capital has been in torment.
The ghosts of Nakumatt have sucked life out of the 16-year-old fund manager, nearly ending it.
But now, with a Sh300 million capital injection from a strategic investor, a man who had at one point been turned down from acquiring a stake, Amana aims for a fresh stab.
The investment firm is part of investors who lost a total of Sh4 billion after buying into Nakumatt's commercial papers.
Nakumatt fell with a Sh38 billion debt with the unsecured short-term debt instruments it had issued to about 800 institutions going up in smoke.
Amana Capital lost Sh255 million. The money belonged to investors of the Amana Shilling Fund. At one point, it had invested over Sh500 million in Nakumatt but managed to recover nearly half of the amount.
The firm had also invested into the troubled Jamii Bora Bank in fixed deposits of Sh185 million. The bank has since been acquired by Co-operative Bank and renamed Kingdom Bank. Seven months ago, in an extraordinary general meeting, the shilling fund survived a liquidation vote.
Shareholders instead opted for a moratorium of six months on the promise of the on-boarding of a strategic investor to help keep it afloat.
Towards the end of last month, during their AGM, investors agreed to the entry of Dr Sanjeet Thethy as the strategic investor to help recapitalise the troubled fund manager.
But here's the catch: Thethy will not provide funds to repay the money lost but instead lead the future growth of funds under management.
Instead of a write off and the investors walking home with zero, the investors agreed to a 30 per cent equity stake in Amana Capital in a bid to lessen their losses.
Thethy, who is currently the executive director of Symphony Technologies, says that he found Amana in a poor state and had second thoughts at some point.
As per the terms of his capital injection, he will acquire a 60 per cent majority stake in the investment firm.
Thethy, a former employee of Lehman Brothers, is a trained medical practitioner who has since turned into a private investor with interests ranging from healthcare, banking and technology.
He says the expectation was that he would come in and pay up the Nakumatt losses, which was not possible.
The Capital Markets Authority (CMA), which has been closely monitoring Amana Capital, was also on its neck demanding to know the compensation plan it had for investors since the six month moratorium lapsed.
Back in February, CMA had also frozen withdrawal of funds from Amana, to cushion it from investor backlash that it had lost money in Nakumatt.
"People expected an investor to come in and make them whole… If Amana had Sh10 - Sh20 billion under management it would have been possible, retain them and make money," Thethy said.
He says he had come up with a "wild" idea that would at least offer the best case scenario for investors and the future of the fund.
"I said, we can't give these people money because there are no reserves … nobody in their right mind can come in and sign a Sh250 million plus cheque. But we gave them equity and made them our partners?" added Thethy.
This saw 59 per cent of funds in the Amana Shilling Fund written off and substituted for a 30 per cent equity stake in Amana Capital Limited, which was part of the AGM resolutions.
The 30 per cent equity shares will be issued "proportionally" to individual holdings of funds lost in the shilling fund.
They will also take up board seats.
This also saw a dilution in shareholding in Amana Capital with the new investor taking up a 60 per cent stake, unit trust holders 30 per cent and existing shareholder ownership reduced down to 10 per cent.
In rebuilding the fund manager, Thethy says that the plan is to continue attracting retail investors and also managing their portfolio of High Net worth Individuals.
He says that the key is to keep growing funds under management.
"The game has very large entities affiliated to other financial instruments such as insurance and then there is standalone entities. We would be foolish to try and compete. The way to play in this game well is to have as much funds under management," he said.
Equity stake
He adds that as an investor, he however, cannot cast a strategy in stone but has to re-evaluate it periodically. He believes in a long term outlook for the firm to record significant growth.
"I think the industry is growing … people are moving away from... all my savings should be in land," he said.
He also adds that going forward, trust will be a key focus point for the firm as it regains investor confidence and attracts clients.
He also refutes that the Sh300 million injection is his own money but says he has pooled it from his networks. The funds will be sourced within 60 days of the equity conversion date.
"I have two young girls, their savings are already in Amana, my mother, what I have will be there.
"We could have written down and part ways and end of story with no hope to recover a shilling. But I said here is ownership in Amana, if it does well, there will be some dividends," he said.
On the Jamii Bora Bank investments, he says that Graham Shaw, Amana Capital's chairman, is handling it and there has been commitment that it will be honoured.
"That money is in a custody account at Stanchart … the indications we have is that they will honour it, my understanding is that a redemption plan will be drawn and they will honour," he said. Shaw will be handling the legacy issues while Thethy charts the recovery.
He, however, said he is looking to hire a chief executive or managing director to take over the day-to-day operations.
"I know my limits. I can see potential in a deal but not the best person to run it day-to-day," he said.