From Kayole to Kilimani, this is what you are likely to face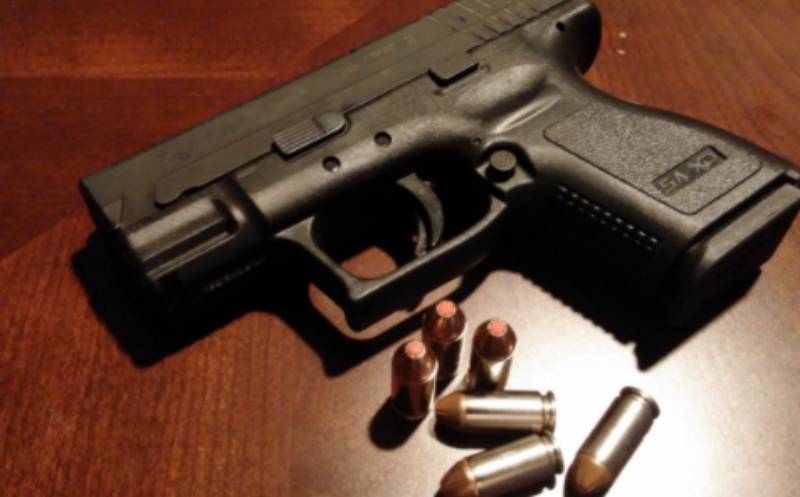 One of the key factors Nairobi residents have to consider before making a decision on where to live or work, is how safe is the neighbourhood.
With the Nairobi region police command divided into 11 sub-county units, The Sunday Standard has pieced together details of crime prevalence.
Parts of Gigiri and Karen, which represent the capital's leafy suburbs, are considered the most secure areas to live in. There were five go-down break-ins reported in Makadara while in Dagoretti there were 12 cases of workers stealing from their employers as well as 22 assaults.
Data for the past 30 days show Kayole is among the most insecure estates with eight murders and 108 robbery with violence cases reported. Records show that crimes range from house break-ins to complex operations organised by criminal gangs such as the outlawed Mungiki and Gaza.
Kasarani, Mwiki, Zimmerman and and Githurai 44 are fast becoming new crime hubs, police say. Kasarani registered 18 burglaries and 12 theft and robbery cases. Crime is also up in Njiru, Mihango and Ruai all the way to Kamulu.
Police chiefs at the sub-county levels are lucky if they last at their work stations for three years before they are transferred. Majority are moved barely two years after assuming office over spiraling insecurity.
Mungiki
A 2008 report by the Kenya National Commission on Human Rights titled "Cry of Blood" showed that many of those killed by police in the fight against Mungiki, were from these areas.
Hardly a day passes without cases of theft from mobile money shops or armed men storming business premises and stealing cash and goods.
Rivaling Kayole's crime rate are Dandora, Umoja and Donholm, which fall under the Kamukunji sub-county police command.
Just like Gigiri and Runda, Lang'ata, Karen and Hardy, which fall under the Lang'ata sub-county police command, are some of the safest neighbourhoods. Residents, however, regularly report cases of burglaries.
Soweto slums in Lang'ata and Nyayo Highrise estate have been earmarked as crime hotbeds with incidents of violent robberies, muggings and burglaries on the rise.
Police say they have observed a new trend where criminals are using women to lure unsuspecting men into their apartments where they are attacked and robbed of cash and other valuables by accomplices who storm the houses.
Police spokesman Charles Owino attributed Kayole's high crime rate to a high population and large numbers of unemployed youth.
"It is important to note that areas that border informal settlements have more security challenges than rural areas and other areas without an informal set-up," Mr Owino said.
He continued: "Naturally, you will find that Kayole will record more crime than Lavington owing to the high population in the area."
Police laxity
But John Miano, a community activist in Kayole, holds a contrary opinion. He attributes the high crime rate in the estate to laxity by police officers.
"This has nothing to do with population. The police here are simply reluctant and have a toxic relationship with the public. As a result, the police are not able to get as much information about crime as they should," said Mr Miano, who is the coordinator for Kayole Justice Centre.
Alice Waithira, a pastor at the Kasarani Church of Glory Mission, attributes the rising crime numbers in Kasarani to joblessness and drug abuse.
"A large number of our youths are unemployed. Many of them have turned to crime to sustain their livelihoods," Ms Waithira told the Sunday Standard.
The pastor urged the government to absorb more young people into programmes such as Kazi Mtaani as a way of keeping them busy and out of crime.
Kilimani, once considered an affluent neighbourhood, is also struggling to retain its former glory. The estate that stretches from Valley Road to Kibera and parts of Ngong Road is now synonymous with burglaries, high profile murders, con games, drug trafficking and gun crime involving celebrities and other famous individuals.
The area under the Kilimani Sub-county police command is a favourite hangout for city revelers, from the latest entertainment joints to trendy eateries.
Estates in Eastlands that fall under Kamukunji sub-county police command, which was previously known as Buru Buru, also reported high crime rates.
Residents of Dandora, Shauri Moyo and Jogoo Road live with the knowledge that an encounter with murderous gangs is highly likely. Some of the reported cases include house break-ins, robbery where criminals storm mobile money shops and liquor shops, and murder.
Cases of violent attacks on residents walking home have risen since March when the first case of Covid-19 was reported and the government introduced a curfew.
Drug abuse is prevalent in the area. According to police records for the 2018/19 period, the most widely abused narcotic was bhang.
In the neighbouring Makadara sub-county, which includes areas around Muthurwa and Industrial area, the most reported crime is theft from factories. There is also a large number of muggers and pickpockets operating up to the Nyayo Stadium roundabout.
While the police command is also responsible for security in South C estate, cases of criminals breaking into residential house is prevalent in this part of town.
Attacks on workers headed to their jobs or leaving Industrial Area is a regular complaint reported to local police.
Criminal gangs from the neighbouring Mukuru slums are also giving the authorities a hard time.
Eight suspects were gunned down last month after they were found carting goods from go-downs belonging to Sahra Coffee.
Spring Valley, Muthangari and Loresho, which are under the Dagoretti sub-county police command, have lower crime rates compared to Pangani, Ngara and Juja Road, which fall under the Starehe Sub-county police command.
Criminals in these area have different modes of operation. While areas under Starehe police have a high number of violent crimes, those under Dagoretti police record almost a similar number of crimes but with fewer cases of violence.
In Loresho and Muthangari, cases of burglary and theft top the list of crimes reported.
Collusion
Domestic workers are said to collude with criminals who break into homes but do not use violence. There also numerous cases of house-helps and other workers stealing from their employers.
The Starehe Sub-county police command face unique challenges, with its jurisdiction covering Muthaiga, where the city's wealthy and powerful live, to the sprawling Mathare slums.
Area police boss Alice Kimeli has to balance between dealing with hardcore criminals from Mathare, to employing diplomacy when faced with issues touching on Muthaiga's elite.
Police say the cases reported in Mathare include robbery with violence, burglaries and drug abuse. The area is also home to organised criminal gangs like Mungiki.
The Embakasi sub-county police command has the enormous challenge of providing security for a large population.
From the populous Pipeline estate, Tassia and Nyayo Embakasi all the way to the Jomo Kenyatta International Airport, these areas post record numbers of burglaries, robberies and sexual offences.
Residents have to contend with over-crowding and congestion, as well as brave against the possibility of being mugged when going to work or returning home.
The central business district, which falls under the Nairobi Central sub-county police command, stretches from Ngara to University Way and River Road.
Police officers in the CBD are charged with ensuring the city's nearly one million people are safe. This is despite having the highest rate of white-collar crime.
Data show that most cases reported to the police include muggings and violent attacks especially along River Road. Robberies and burglaries are common in Ngara.