Cheap and dangerous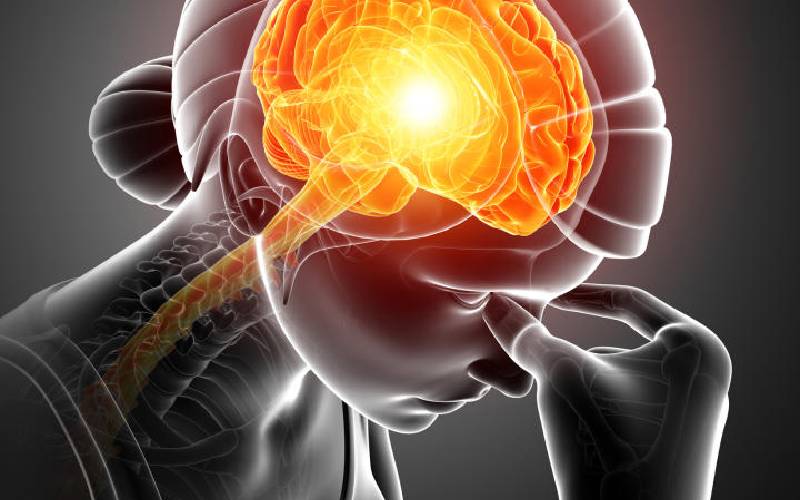 Jackline Njeri has struggled with migraines for 19 years.
But it isn't just the pain in her head she was seeking relief from.
"When the pain comes I feel dizzy, my vision blurs and I feel like vomiting," she says.
To deal with the intense pain, which she describes as blinding, her doctor prescribed Betapyn, a pain-relieving medication containing codeine and which are sold over the counter.
For the years she has struggled with migraines, Njeri rushed to the pharmacy and bought the medication hassle free.
"Betapyn helped improve my life. Previously, I believed my migraines were incurable because all other painkillers never worked," she says.
But in 2018, the Pharmacy and Poisons Board named Betapyn as one of two drugs, the other being Benylin cough syrup, that would no longer be sold without a prescription from a medical practitioner, making it harder for people like Njeri to access them.
In enforcing the restrictions on the dispensing of Betapyn, the board, the government agency that regulates the usage, safety, and quality of drugs sold in Kenya, cited growing abuse of the medication. The regulator also limited prescription refills for medicines that contain codeine, an active ingredient in the drugs the agency said posed the risk of abuse and addiction.
But Njeri says that after the restrictions were applied, the drugs became more readily available, although they required a greater effort to acquire. The abuse of Benylin and Betapyn highlight some of the risks of over-the-counter (OTCs) medication and their resultant effects on patients who depend on them.
Readily available
Other medicines that are prone to abuse include Diazepam, anti-anxiety and alcohol withdrawal medicine, as well as Syndol and Rohypnol, which are available on prescription only.
Over-the-counter medications are common in Kenya for their convenience. These are medicines that can be bought in pharmacies without a prescription. They include but are not limited to painkillers, antacids, vitamins and cough remedies.
OTCs are readily available at pharmacies and are less expensive than going to the doctor and having to pay a costly consultation fee.
Their ready availability makes them some of the most abused medications.
And while self-medication may result in faster relief for a patient, it is not a completely safe practice. Doctors are warning that self-medication with OTC drugs could cause allergy, habituation and addiction.
"The big question is the motivation Kenyans have to self-medicate. It is mostly driven by demand for convenience which is often to the detriment of the patient," Dr Louis Machogu, chairman of the Pharmaceutical Society of Kenya (PSK), says.
The risks of self-medication include incorrect self-diagnosis, delays in seeking medical advice when needed, use of inappropriate medicines that can lead to adverse effects including death, masking the symptoms of serious diseases and inaccurate dosages.
Others are infrequent but severe adverse reactions, dangerous drug interactions, incorrect manner of administration, risk of dependence and abuse and anti-microbial resistance.
In Kenya, it is common for individuals, even without a laboratory test, to buy anti-malarial drugs once they exhibit symptoms related to the disease.
Slight pain and another will reach out for some of the drugs from a previous ailment that lie somewhere in the house.
"The problem is big and behaviorally-driven. In some cases, you find people still relying on a prescription given to them five years ago. Sometimes they don't even need those drugs they are buying," Machogu says.
The cost of seeking medication in hospitals — private and public — is prohibitive and often pushes many to self-medicate with over-the-counter drugs. That, coupled with the desire to achieve a faster recovery, forces many to take extremely high doses of painkillers, sometimes up to fatal levels.
There are also misconceptions held by the public as to what remedy works best for certain conditions. For example, piriton, despite being an antihistamine, is often wrongly used to induce sleep.
Some of the most misused drugs are painkillers such as Betapyn to common cough syrups such as Benylin and Actifed.
Yet the effect sometimes goes beyond addiction to death, says Dr Tabitha Ndung'u, a pharmacy professor. Dr Ndungú says the Covid-19 pandemic had exacerbated self-medication.
"People know that the symptom is a cough or a cold. They will buy antihistamines and any other drugs they know may help even before they are sick as a preventive strategy. That is dangerous because in the event you get sick, then the medication might not work on you as you will have developed resistance," she says.
Many people who attempt self-medicate are usually learned and tend to think they understand what is happening to them, she says.
Biggest risk
But the biggest risk comes to patients who might be also taking medicine for other ailments and fail to disclose this to the pharmacist.
A study conducted among patients found that most pharmacists do not ask their customers whether they have symptoms of other diseases or any other medication they could be taking before dispensing drugs over the counter, unless the patient asks.
Even if OTCs are used correctly, there can be problems. Some drugs should not be taken by people with certain health conditions, or be combined with other medications — prescribed or over-the-counter — because of the possibility of adverse interactions.
Dr Ndung'u says a drug such as Viagra is particularly fatal to patients who might suffer from hypertension, diabetes, high blood pressure or other chronic illnesses.
"If you take Viagra and you engage in sexual activity, you arouse your body too much then your body won't control it and that is how you find people dead in bed," she says.
But according to Dr Ndung'u, the most misused OTCs are skin care products that contain chemicals like mercury and the morning-after pill.
"They are abused for cosmetic purposes and contain compounds. When they accumulate to certain levels in the body, they become dangerous," she says of skin products.
The problem is aggravated by the pharmacies, a number of which lack qualified pharmacists.
"Most pharmacies are run with disregard to code of ethics due to the cutthroat environment. One pharmacist will insist on a prescription before they sell the drug but the next one might not," Dr Ndung'u says.?
"Patients should always seek professional help to avert death or medical complications. Professionals have a strict code of ethics. They are obliged to advice patients accordingly," Dr Machogu says.