Omwenga girlfriend talks about lover's last moments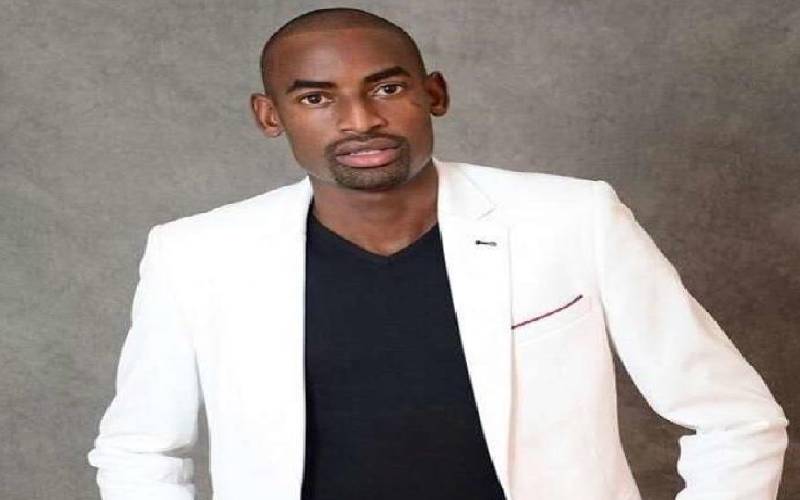 A woman has told detectives that she was the new girlfriend to slain businessman Kevin Omwenga, even as investigations reveal that another key witness in the murder is missing.
Zamzam Birk planned to spend the night at Kevin's Galana Suites apartment in Kilimani, but their planned date ended in tragedy following Omwenga's fatal shooting.
The lovers were still acquainting themselves with each other in the new relationship. Zamzam, a Tanzanian, told police that on the fateful day, Kevin and his brother, Wycliffe had picked her from Ngara for a sleepover.
Zamzam says in her statement recorded at Kilimani Police Station that Omwenga was in the bedroom with his friend Robert Bodo Ouko.
She claims that she saw Ouko leaving the room looking a bit confused.
The woman, however, says she was not privy to what the two men were discussing. Ouko and his boss, Chris Obure, have been linked to Omwenga's murder.
Zamzam was captured on CCTV footage in the company of Omwenga as they made their way into his house where Wycliffe and a man identified only as Jamal, a Liberian national, also lived.
Detectives believe Jamal can help them unravel circumstances surrounding the shooting incident. Ouko claims the gun accidentally went off in the bedroom, discharging a bullet that hit Omwenga through the left side of his chest.
Jamal was present in the house when the incident happened. He has not been seen since the incident on August 21.
The foreigner was captured on security cameras helping in carrying Omwenga's lifeless body from the lift to the car on the way to the hospital where he was pronounced dead on arrival.
Police looking for him have visited the house on several occasions and his whereabouts still remain unknown.
Jamal and Omwenga were set to travel to Dubai for a gold deal. Police have established they had obtained tickets for their August 23 trip.
According to investigators, the duo was going to strike another deal worth almost Sh50 million. It is believed Jamal was behind an earlier deal worth Sh100 million that caused a rift between Omwenga and Obure.
Police say Omwenga was angered that instead of being given his share, he was instead bought two cars by Obure; a Range Rover and Porsche Panamera and his rent paid for one year to the tune of more than Sh1 million.
A motor vehicle yard along Ngong Road was also secured.
"Omwenga wanted his share, which was about Sh60 million, but he got two cars worth Sh20 million instead, a full year of house rent and a yard to open his business for selling cars," said an officer privy to the investigations.
Police have established that the Panamera was bought for Sh8million, while the Range Rover, which was bought after the Porsche was involved in an accident, cost Sh12 million.
Detectives linked Obure to Omwenga through transactions involving the cars and rent payment from accounts associated with the former's company.
Obure told police he did not know how his gun, a Ceska pistol, ended up in Ouko's possession. He had allegedly kept it at his office at Meriton Group. Ouko who is not a licensed firearm holder acts as Obure's bodyguard. He claims he practised how to handle guns by watching YouTube video.
Obure says when the gun was taken from the safe, he was engaged in a day-long meeting with his staff at a city hotel.
At least 10 witnesses have been questioned and recorded statements.