The chief executive on an impossible mission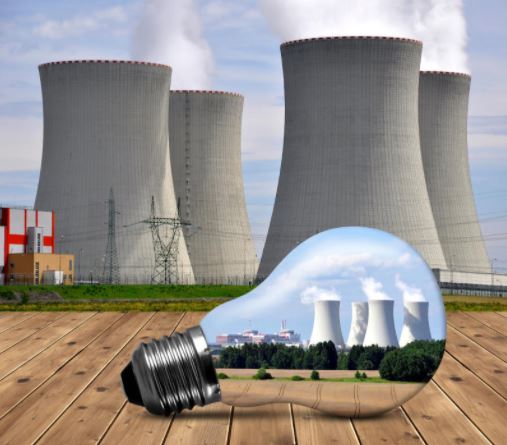 Collins Juma's job is one of the most difficult in the country.
As the chief executive of the Nuclear Power and Energy Agency (Nupea), he has to convince Kenyans that nuclear is a viable energy source for electricity generation.
This is no mean task considering that the first thing that comes to mind for many people at the mention of the word nuclear are the apocalyptic accidents that happened in places like Chernobyl, in the former USSR, leaving massive destruction in its wake.
And every day, Juma has to contend with well researched anti-nuclear development arguments.
Many of these anti-nuclear energy crusaders are renowned professors and high-ranking officials from credible organisations not just in Kenya, but globally.
The lingering question has been how will a country that cannot adequately provide medics with personal protective equipment to effectively fight Covid-19 assure those who will take up jobs at nuclear plants of their safety?
Further, how can Kenya take up the power source when economic giants such as Germany are phasing out their use of nuclear electricity plants?
Additional electricity
There are also questions on whether the country needs additional electricity supply at a time when consumption levels have stagnated.
Further, it has recently emerged that consumers could soon be forced to foot the cost of sustaining idle generation capacity, with 41 firms angling to supply power to the national grid in the next five years.
This is because capacity charges are factored in power purchase agreements to cushion producers.
These are some of the hard questions that Juma has to grapple with.
While his selling point is cheap power when the country eventually gets its first nuclear power plant operational, Kenyans are pushing for cheap power now.
Further, some wonder what Nupea has been doing in the decade that it has existed, arguing it has nothing to show for it.
Others claim the State agency Juma heads was strategically put in place to create opportunities for a few well-connected individuals through contracts.
"The things that keep me up at night are the things that you will read in papers and other media platforms, diverting the discussion from the nuclear power programme to discussing issues such as corruption and how this programme is meant to siphon money," he said, adding that many people think the agency has been getting billions of shillings that it cannot account for.
"We have a budget of about Sh900 million, which goes towards paying salaries, building capacity, doing research and generally preparatory work. People out there, however, think the government has pumped in a lot of money. There is negativity relating to the whole idea of nuclear electricity. Some people genuinely do not know, but others understand very well but are using it for another agenda.
"These are some of the issues that, if you are not strong enough, can pull you back. All this can derail your thinking. To run this organisation, you have to be strong. What we are doing here is something good, but it is for the future. A majority of us want to see an immediate impact."
Juma said while he has considered quitting, knowing the impact that nuclear electricity could have on the Kenyan economy keeps him going.
He gave the example of South Korea, which used nuclear power to establish itself as an economic powerhouse.
"We have seen nuclear work for the last 50 years, transforming some economies," he said.
"The other day, I was talking to a Korean and he told me what we are doing is good because South Korea did the same, and without minerals or other natural resources, they used cheap electricity to transform their country. There will also be the ripple effect of the plant once it is in place. It will open up research and development, training for our people and employment. It may not happen now, but in years to come people will see how it helped this country grow."
Kenya had planned to have its first nuclear power plant operational by 2027. The plant, which would have a capacity of 1,000 megawatts (MW), was estimated to cost Sh500 billion.
This has, however, been delayed by close to a decade, with the first plant now expected to start feeding the grid by 2036.
Juma said the Energy and Petroleum Regulatory Authority (Epra) expects power demand to surge sooner than expected, making the plant viable.
The government started considering nuclear electricity around 2008 following the unveiling of the Kenya Vision 2030 economic blueprint.
Cheap power
The power from the plant was expected to come in handy and offer cheap electricity, as well as complement other generation sources that would ideally be stretched due to the expected growth in manufacturing, with a number of industrial parks as well as an electric-powered rail in place.
The Kibaki government had initially proposed the first plant for 2020, which Juma notes was ambitious.
"This (the timeline) for the first plant was then moved to 2027, but had not considered other factors, such as energy demand so that you do not have power plants that are idle, which can be very costly," he said.
"Epra, which houses the energy planning team of the energy sector, did a simulation of where the electricity demand would be against the GDP. This showed that a nuclear power plant would be suitable in 2036. This is something that we cannot change even if we had the capability to bring nuclear tomorrow."
Nupea expects construction for the first plant to start in 2029. It will be completed in 2034, with testing done over the following two years.
This gives Nupea another 16 years to deliver the first megawatt of electricity from nuclear sources.
This is in addition to the 10 years that have already lapsed, with its predecessor, the Kenya Nuclear Electricity Board (KNEB), having been formed in 2010.
Looked at another way, the staff of the agency will have been drawing salaries and other allowances for 26 years before taxpayers can enjoy the benefits of their work.
Juma noted that the level of preparation takes time, with a lot of work going into ensuring safe operations of the plant once it is in place.
Kenya will be following guidelines set by the International Atomic Energy Agency (IAEA), a United Nations agency that oversees safe use of nuclear energy.
"This thing was conceptualised in 2008 by the Kibaki government, but even if we had the billions then, we could not build it because we did not have the capacity. It takes a long time to build capacity and ensure that a plant will be safe," Juma said, adding that resource availability was also critical.
"Generally, globally, nuclear takes time because of safety issues and especially being in compliance with IAEA guidelines. You want to do it their way and the right way because they have been mandated by the UN. Of course, you can choose to do it your way, but the path would be very rocky."
IAEA reviewed the work that Kenya had undertaken in 2015 and made recommendations that Nupea has been implementing.
The agency was to do another review in March this year, but the coronavirus pandemic got in the way. The team of experts is now expected to review Kenya's progress in November.
The country has since 2015 put in place a regulator, changed KNEB to Nupea and expanded its mandate to include research.
The location
It is currently in the process of determining the site for the plant, with Tana River being the frontrunner.
Other proposed areas include the shores of Lake Turkana, Lake Victoria and a number of areas at the Coast.
IAEA will then determine whether Kenya will progress to phase two or send the country back to the drawing board.
Juma said the global nuclear electricity industry is a close-knit one where information sharing is critical.
This enables the industry to learn from previous accidents and informs research and future technologies, guaranteeing that one accident does not happen again.
"What happened in those three areas – Chernobyl, Three Mile Island or Fukushima Daiichi – is unlikely to happen again. It might be an accident of another form, but not of the same magnitude," he said.
"When a nuclear accident happens, that plant and all the reference plants are supposed to stop operations, do inspections and improvements. Future designs also learn from the past and put advanced safety measures in place. Nuclear is safe, and safety is very important. Although not the same thing, it is like travelling by plane, which is very safe, but you know what happens when one goes down."
When Nupea lodged a Strategic Environmental and Social Assessment Report (Sesa) for the Nuclear Power Programme with the National Environment Management Authority (Nema), which showed the government's intention to follow through with the plan, there was uproar.
Different experts and ordinary Kenyans gave their opinion, with many opposing the idea of a nuclear power plant.
They pointed out that superpowers like Germany as well as a host of other countries, many of them far richer than Kenya and better equipped in handling the risks that nuclear presents – had abandoned the energy source.
Germany started to phase out its nuclear electricity plants after the 2011 accident at Fukushima Daiichi. The last of the country's nuclear power plants is expected to switch off in 2022.
Stable source
The opponents of nuclear in Kenya also note that the country has an abundance of other power sources that it is yet to explore.
These include geothermal, a stable power source whose plants are nearly always available.
Of its about 10,000MW geothermal potential, Kenya only produces about 600MW.
Wind and solar are also available in vast quantities. With the cost of equipment used in the construction of solar and wind power plants on the decline, the government could build numerous power plants with the money earmarked for use in researching and building one nuclear plant.
In an article, Mwakio Tole, who teaches environmental geochemistry at Pwani University, raised a number of issues on how flawed Kenya's plans are in building a nuclear power plant.
He noted that the Sh500 billion, which is what the country plans to use in building a nuclear plant with an installed capacity of 1,000MW, can get the country 5,000MW of solar power.
"An expenditure of $5 billion (Sh500 billion) for a 1,000MW power plant is a poor economic investment. Solar energy power plants can be built at much lower costs. For example, the Sweihan power plant in Abu Dhabi, the UAE with an installed capacity of 1,177MW cost $870 million (Sh87 billion); the Kurnool Solar Park plant in India delivers 1,000MW at a cost of $1 billion (Sh100 billion)," said Tole.
"Right from the outset, the cost of constructing a solar power plant has an economic head start over a nuclear power plant. The planned expenditure of $5 billion (Sh500 billion) by Kenya could get us more than 5,000MW from solar power plants, instead of 1,000MW. Operational costs for solar plants will be cheaper in terms of fuel, personnel and plant maintenance."
And there are still the complexities of getting rid of nuclear waste.
Tole added that the money spent so far on KNEB and Nupea on salaries, training and operations could have been used to build solar or wind plants, or further develop geothermal resources.
"Aside from economic arguments, there are numerous environmental and safety concerns. Radioactive waste that is generated at a nuclear power plant will be around for more than 300,000 years," said Tole.
"Some of the radionuclides will be around for millions of years. The problem of radioactive waste disposal has not been conclusively resolved anywhere in the world."
So, why is the government pursuing nuclear with such fervour?
Nupea boss Juma noted that every economy needs power plants that are available round the clock. Kenya currently uses geothermal power plants, which are available throughout unless there is a breakdown or scheduled maintenance. Nuclear power plants offer similar availability.
"The intention of the government was to bring in nuclear for baseload generation, which means a plant that will be available to produce power 98 per cent of the time. When you have adequate baseload generation, then you can have a complementary switch to solar and wind, but you cannot start with solar and wind," he said.
"A colleague from another country once said when he comes across a country that industrialised on wind and solar, he would leave nuclear and go for solar and wind."
Juma added that comparing wind and solar with sources such as geothermal and nuclear was akin to comparing mangoes and oranges – which while both are fruits, they are not the same thing.
He noted that in terms of availability, geothermal compares with nuclear as both can be used for baseload, but he wondered what would happen when the country exhausts geothermal and has no backup plan for baseload generation.
"When making this argument, we should think about the availability of solar and wind. This is mostly around 35 per cent and rarely goes past 45 per cent," Juma noted.
"But then we are talking of a plant, which will be available for 98 per cent of the time and has a plant life of between 60 and 80 years. You see, you are not comparing the same things.
"I think the reference point should be that I want 1,000MW constant, whether it is at night or during the day. When you leave the reference point, which is important, and argue about things that do not have the same parameters, then we lose the argument."
Juma said in addition to building capacity for the staff within Nupea, the agency is currently evaluating how it will introduce the teaching of nuclear engineering in local universities, as well as partnering with tertiary institutions to train technicians who can work at the plant.
It has also partnered with the planned Kenya Advanced Institute of Science and Technology, which mirrors Korea's Kaist, planned for Konza City. It will offer nuclear engineering.
"We may not need the critical mass training now because we are far from constructing the power plant," he said.