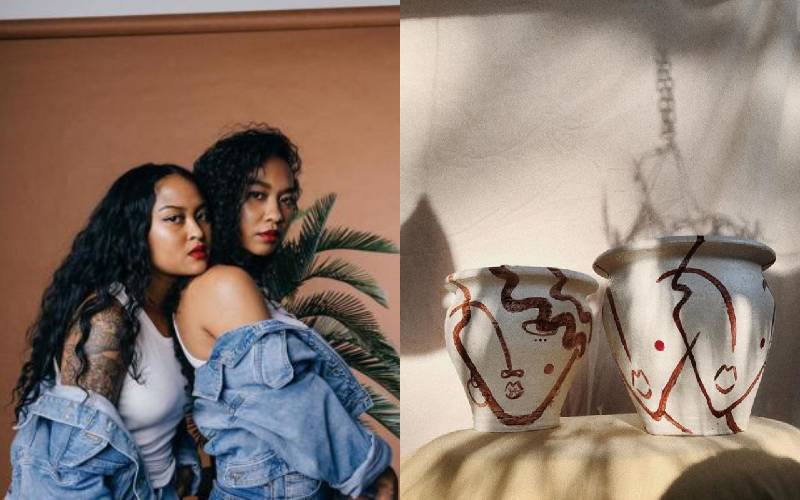 Many business analysts often discourage mixing business with relationships, with the fear that boundaries may be crossed, causing the business to flop. Family relations are no exception. But for two daring sisters, their sibling bond has been the spine of their thriving art business which has its roots deep in Japan.
Patti and Yvonne Endo were born in Tokyo, Japan, to a Japanese mother and Kenyan father. Patti studied critical thinking and fine art at the University of Brighton in the United Kingdom, while Yvonne studied marketing and management at Monash University in South Africa.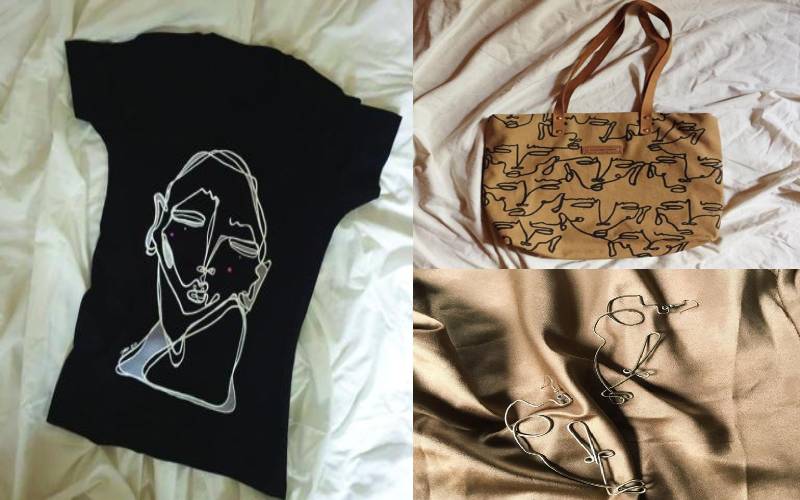 Afterwards, the two relocated to Kenya where they collaborated to create their brand - Endo Squared - in 2018. The brand, which has taken Nairobi by storm, focuses on creating minimal continuous line art on different pieces. These include bags, pots, T-shirts and earrings.
And seeing as each sibling has different strengths and training, their roles are similarly divided. Patti does the artwork, while Yvonne works on business aspects such as balancing accounts and marketing.
Patti says that with time, she has narrowed her focus to drawing human body and portraiture into her pieces because the layers and perceptions they both entail intrigue her. She also draws continuous line art.
Speaking to CityBiz, Patti says she draws inspiration from intricate reflections of her emotions. Their clients are mostly art lovers who appreciate art and see value in the pieces that they create. The sisters sell their products mostly on Instagram, where they have repeat customers. Their prices range from Sh2,700 for tote bags, Sh2,000 for earrings, Sh500 for prints to Sh2,200 for T-shirts. Yvonne says that prices vary for the pots as well.
As they continue to take Instagram by storm, Yvonne notes that through experience, they have come to learn crucial lessons on what brings and keeps customers. Among these is offering good quality products and seamless delivery of orders, which contributes to good customer experience. Through the years, they have celebrated several milestones together. Patti says watching her artwork being printed on a bag for the first time was one of their best highlights.
Another memorable moment was when they collaborated with the iconic Kenyan brand, Sandstorm. But getting to this point has not been a walk in the park.
The Endo sisters speak of how they took a major risk in doing something different from other artists in the market. Luckily, they found their niche and got a lot of support even though continuous line work is considered new in the local art scene. Patti notes that the art scene is growing and she is honoured to be part of the wave of diverse talent.
The Endo sisters describe business success as creating a niche of supporters who see value in what they offer and are willing to spend their hard-earned money on their products. However to achieve that, they have had to weave their way through a few challenges, topmost finding consistent suppliers.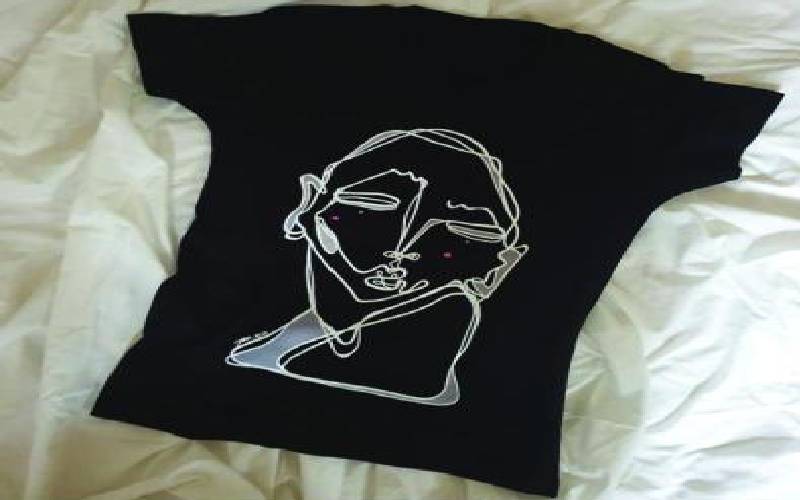 Yvonne says local suppliers usually deliver a good first batch of orders and then the quality suddenly becomes poor, which at times compromises on their quality standard. This notwithstanding, the sisters' ultimate dream is to grow their brand further out of Kenya so that anyone in the world can have a chance to own a piece of Endo.