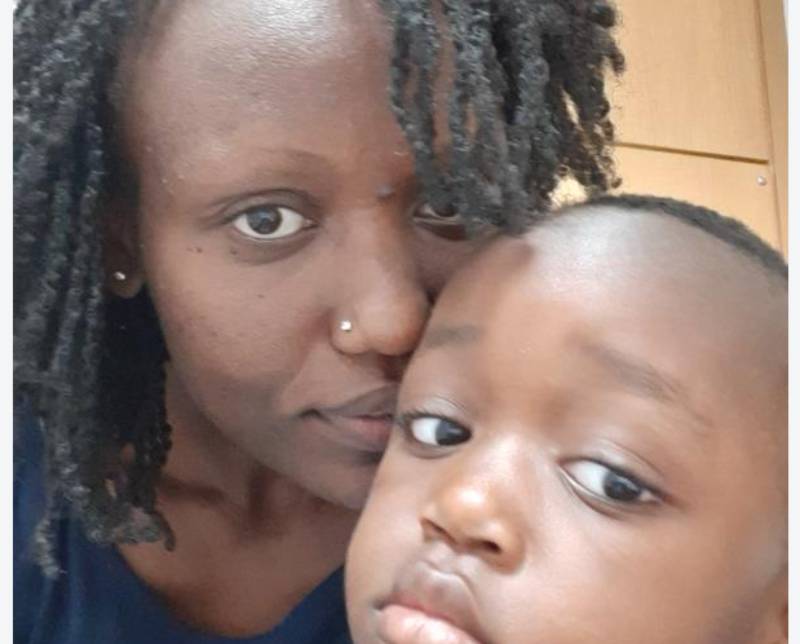 VERONICA NJERI KAHUNGURA is a customer service consultant. She is, however, best known to Kenyans as 'Mama Ethan' following a funds drive to settle medical bills for her son that eventually led her writing a letter to President Uhuru Kenyatta. She narrates her story to GARDY CHACHA
"On November 10, 2018, my life turned upside down in an instant. It was a Saturday. It was a work day for me and I was up early.
By 7am, I had left the house. I made it on time and went into my usual routine. That day, from the time I woke up, I was feeling unsettled: I was not at peace.
I went on with my duties. At around 10:30am, I got a call from my son's nanny. Her voice was panicky. She said: "Ethan amezimia (Ethan is unconscious)."
I was not quite sure what I heard her say. So I asked her to clarify: "What do you mean amezimia?"
Read More
She said he fell down and lost consciousness. I have lost track of everything I did afterwards. But I remember making frantic calls to neighbours back home.
My son was taken to a hospital close by but they couldn't handle the case. He was moved to a better facility in Kitengela. There, the doctors advised that he be transferred for specialised treatment.
So, he was admitted at Mater Hospital in South B, Nairobi. By this time he had regained consciousness. The doctors did blood work and took scans of his head. The scans and the tests showed nothing.
The doctors said they would keep him admitted until Monday just in case he loses consciousness again. For the period of admission, Ethan seemed himself again. Things went back to normal.
On Monday morning, the doctor said he would commence the discharge process. That was at 7:30am.
Breakfast was brought at around 8am and we started eating. Suddenly, Ethan got a convulsion right in front of me.
I carried him, screaming and running for help. I had never seen anything like it. They performed first aid on him and, of course, being discharged was not possible any more.
What followed were more and more tests and scans. And, yet again, everything turned out '
normal'.
At this point, the doctor considered other factors. When Ethan was admitted, he had a slightly high fever. The doctor concluded that he had tonsillitis.
A second doctor, an ENT, said the tonsils look inflamed. We told him that Ethan has had tonsillitis many other times before.
Their final advice was that they do surgery to remove adenoids and tonsils because the infections could be the reason for the seizures.
In all, we stayed in Mater for 10 days. Ethan had three more seizures in the hospital. He was put on anti-convulsants. A date for surgery was set.
After discharge, I decided to seek a second opinion. I didn't feel confident in the doctor's recommendation for surgery. We visited a neurologist along Ngong road.
This new doctor analysed the case and said we continue with anti-convulsants but that surgery to remove adenoids wouldn't solve the problem since the problematic part was in the brain.
After a whole day at his clinic, we headed home around midnight. Just as we arrived, Ethan had another seizure. And then three more.
The trend we took note of was that the seizure interval was growing smaller and smaller. After another bad seizure, we rushed to Nairobi Hospital where Ethan was placed on all manner of drugs.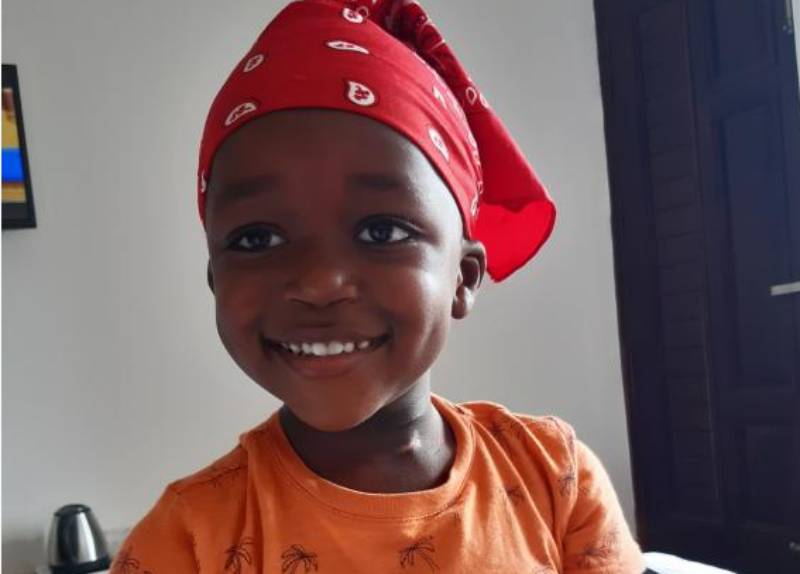 An EEG scan – to find out the brain's electrical activity – was done and it came back abnormal. In short, Ethan was now clinically 'epileptic'.
Thus began the endless emergency visits to hospitals and 'second-opinion' consultations. We must have seen five neurologists. Every time we visited a doctor and their treatment recommendations failed to yield results, we sought newer expertise.
As a parent, you do not want to see your child chronically ill. The helplessness feels horrible. In my case, I had to see my son (go into) seizure three to five times in a day. A seizure is something terrifying to watch.
After innumerable trips to doctors and hospitals, we finally decided that nothing in Kenya was working. It had been three months of trying and Ethan was getting worse. At some point, he was on nine drugs – to be administered every day. He was practically a 'zombie'.
I began researching online where to get help and how to get it. Incidentally, I met a lady whose child also developed seizures from a fall. They went to India and came back better.
I was hoping I could replicate those results with Ethan. After fundraising drives, we travelled to India March 2, 2019. We went to the same hospital that had treated the lady's child – in Mumbai.
At the facility, tests were done afresh. Ethan was placed on a strict keto-diet. They also made adjustments to his drugs. We stayed there for two months and came back.
The seizures had gone down a little – to let's say three or two per day. It wasn't the result I was looking for but it was better than before.
However, after three or so months, Ethan's condition began deteriorating fast. Every progress seemed to be rolling back.
Apart from increased seizures, my son was now losing his speech. He spoke sluggishly. And he struggled to remember things. He was losing his cognitive abilities.
He also had drops. Drops are types of seizures that are less violent: something like a sudden loss of consciousness that ends with a free fall to the ground. The drops were as many as 20 or more in a day.
By November 2019 it was increasingly becoming clear that Ethan was still very ill. We needed to take him back to India for a more permanent solution. Thus began another round of fundraising.
I sent Ethan's doctor in India videos of what was happening and she recommended that we get an EEG test done then send her the results.
We took the EEG at Aga Khan. The test showed abnormally high electrical activity. The doctor in India looked at the EEG results and said Ethan is a candidate for surgery because drugs were clearly failing.
She floated a few options. First there was VNS (vagus nerve stimulator) surgery – an implant to regulate electrical activity in the brain. Second was Corpus-callosotomy – to separate the brain and reduce electrical activity. And lastly, a surgery to remove the part of the brain where the electrical activities emerged from.
Money from fundraising was coming in trickle by trickle. In February 2020, we travelled – I told myself that God would provide the rest while we were in India.
This time around, we changed hospitals and went to one in New Delhi. The doctor we saw performed more tests and then recommended the VNS surgery. The cost for the surgery, we were told, was Sh3.5 million.
I did not have a penny on me. So, I told the doctor to discharge us. "We will be back in a week's time with the money," I said.
It was funny I was making promises yet I knew I had nowhere to get the money. I was working with faith. We got a room outside the hospital to stay.
Back in Kenya, friends and family were working hard to raise money for us. Something told me to call the Kenyan embassy in India and ask for help.
The embassy's response was that they don't have money to fund cases such as mine. I was desperate. Yet, I did not want to go back home without having found a solution for my son.
That is when a man called Kevin, one of the people who was helping with fundraising, told me to consider writing a letter to the president. I wrote the letter then took a photo of Ethan holding the pencil, and sent them to Kevin.
Then Kevin sent the letter and a press release to media houses where the story was carried by a few outlets.
One Friday, after doing laundry, I checked my phone and I saw many missed calls from an Indian number. I called back. It was the embassy. "The ambassador wants to talk to you," a lady on the phone said.
The ambassador called back a few minutes later. He then invited me to go to the embassy at the earliest opportunity – which I did. A few days later the ambassador called. He asked: "If the money was available now when can the procedure be done?" Out of excitement, I told him, "Tomorrow morning".
I called the hospital who then said that the procedure can only be done in about five days. "But your sponsor wants this done as soon as possible," the ambassador said.
I did not know who the sponsor was. I learnt of the sponsor later when the ambassador presented the cheque at the hospital. That is when he told me that the president had paid for everything.
The VNS implant surgery lasted six hours. Usually, the implant is placed in then programmed later. Ethan's was programmed about two weeks later.
About a month after the surgery was done, we noticed changes. The drops came down drastically and and the grand seizures went down from 8 in a day to one.
The device is programmed every month or two: with each programming the seizures become fewer.
Today he gets a seizure every month or so. The drops have stopped altogether. He is off keto-diet: he now eats what we eat. Things are going back to normal.
Technically, we are supposed to wait a year before the effect of the implant can be analysed.
My hope is for total suppression of the seizures. In five years, Ethan will need a new VNS implant because this one will have run its course. I am not sure of the future. Right now I am just happy that my son is slowly going back to being himself again.
I was a Christian believer even before the accident happened. But now, more than ever, my faith in God has grown. The reason is because Ethan is well today not because I had millions of shillings but because people – many of whom are not known to me – helped us pay hospital bills.
It has been an epic journey. I have cried a thousand times. I have gone through heartache. I have questioned God. I have gone through moments of emotional pain and depression. But now I am better.
Before I end, let me thank everyone who prayed or gave a coin or two for Ethan. Many of you don't even know me. We have never even met, probably. You will never know how grateful we are.
If the president is reading this, Ethan and I would love to meet you and convey our gratitude."