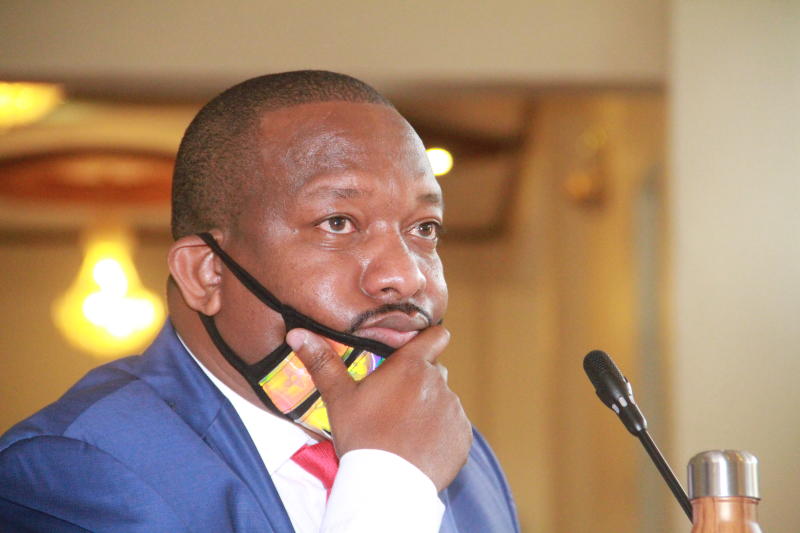 Nairobi makes a mockery of liberal democracy. In a generation that claims to be democratic, you expect the seat of the national government to be the highest symbol of democratic practice. The people decide how public affairs in their metropolis should be managed. They also choose the managers.
Persons elected to such office are expected to understand that they have entered into a social contract with the electorate. They become the people's servants, in spite of their elevated standards of living. But Nairobi has consistently defied this credo over the decades. From the old days of the City Council, democratically elected leadership has failed the people of the city. It is our big irony that Nairobi seems to work only when its government does not reflect the voter's will.
The average man in the street of Nairobi has probably never heard of the name Timothy Ramtu. Yet it was this man who, in 1983, came to the rescue of Nairobi from a rabid elected government. City Hall had become a veritable den of robbers. Councilors understood that they had been elected to steal land, grab market stalls and generally enrich themselves at the expense of the city. President Moi dissolved the council and appointed the Ramtu team to lead Nairobi.
Nairobi was losing its sheen, while services collapsed. We have since regressed a long way. It is difficult to believe that city council primary schools once served hot lunch to children. The young school goers called it 'supro' or 'burga,' in the child's idiom. There were functional dispensaries in the estates. You could be treated here day or night. Social halls functioned as centres of recreation in diverse estates across the city. They nurtured international boxers.
The city council was a partner with Stagecoach of London in the running of the Kenya Bus Services Company. They ran an extremely efficient public transport system. The coaches were immaculate. New ones rolled off the production line every month, as old ones were retired. They managed time with amazing exactitude. The bus arrived and left exactly at the time displayed at bus stages.
Read More
City roads, everywhere, had paved walking paths. There were no such things as potholes in Nairobi. Taps flowed with clean and safe water. The water was treated twice a week, and you drank it straight from the tap. Once a year, city council houses were painted, inside and outside. They were treated for pests twice a year. Kameero garbage collectors worked round the clock. Kandoya grounds men kept the lawns trim and clean. Street lights worked everywhere.
That was the Nairobi I grew up in and went to school. I, therefore, bear an eye witness's account. The managers understood the call of duty. They included Charles Rubia (1963-67), Isaac Lugonzo (1967-70), Margaret Kenyatta (1970-76) and Andrew Ngumba (1976-80). Then came to power the looters' city government that led to dissolution of the elected council in 1983.
Elected governments would be restored and abolished several times, bringing to the helm such commissioners as Fred Gumo and Brigadier Shigoli. By now the rot was far too deep, however. Proper studies have not been done – certainly none that I know of – but let us just say they equally failed. Cartels took over the running of the city. They supplied nothing and got paid lucratively. They connived with city fathers to dry up taps so that they could sell water.
Land grabbing went to a new high. Dry taps became the norm. Prime spaces were stolen right in the city centre -- parking spaces, public toilets and roads. The sterling city services of the earlier years became shadowy dreams. The arrival of the City County imbued residents with fresh hope. But it was forlorn hope. For the culture of self-service has overrun City Hall. It has been correctly described as the house of goons and guns. Once in a while the supremos display before the media the full range of their primitive artillery.
But these gangsters have in the main been elected by outsiders. At election time, lorryloads of lost-looking strangers are emptied at polling centres throughout Nairobi, to vote for MPs and MCAs. I see them even at upmarket Nairobi Primary School where I vote, next to State House. Meanwhile, many Nairobi residents have gone to vote in their villages upcountry.
Even the four presidents, who have each lived in our Kilimani Ward retreat to their villages to vote. I can understand the first three. They also needed to run for seats in Parliament. Their villages were the safest bet. However, I cannot understand why this should still be happening, when the President is no longer an MP.
But never mind, upcountry folk elect hoodlums for us. They retreat to their villages and leave us with the mess, for five years. It is something of a relief that President Uhuru Kenyatta in March took away some services from the elected government in Nairobi. He gave them to the Nairobi Metropolitan Services. Our clueless governor signed away those services. He admits that he was clueless. As a voter in the city, I don't even want to know whether he knew what he was doing or not. It is just a huge relief.
You are hearing a lot of noise from those who live in Nairobi but vote in the villages. But things seem to be beginning to work. Ignore the noise. Our only worry should be what happens after 2022. Perhaps we don't need an elected government in Nairobi.
– The writer is a strategic public communications adviser.