The man with nine lives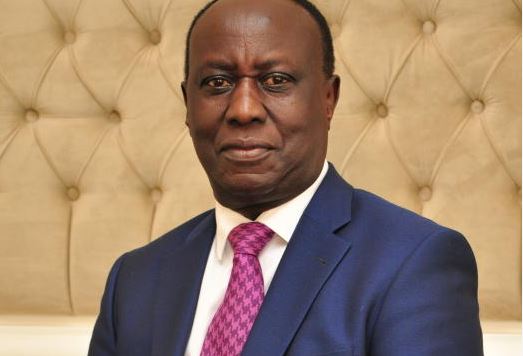 From the terraces of Hemingways Hotel deep in the lush Karen suburb, Richard Kimenyi (pictured) sips a cup of black tea, his penetrating eyes trained on the knuckle-faced Ngong Hills. It is a sight he has seen almost daily for the last three years, since he was headhunted to take charge at the Sh1.5 billion hotel.
"Look at the quiet and serene environment. It feels like home." It should. The 45-room hotel was designed after Georgian historical plantation houses – elegant and with lots of space. Georgian architecture comprises of a symmetrical one or two-storey building woven around a wide, central façade, a decorative crown above the front door with ornamental columns on each side.
If the exclusive Augusta National Golf Club in America is your fancy, Hemingways Nairobi is your local Augusta, and for Kimenyi, heading the hotel is the icing on the cake for a man who has straddled the local hospitality industry for 45 years.
But then Kimenyi is a man of steel, a resilient hotelier whose rise to the epitome of the industry was punctuated by some of the worst atrocities ever witnessed on Kenyan soil.
He survived a hotel bombing and, two years later, had guns pointed at him during the August 1, 1982 failed coup. The two events had the potential to cut short his dream of making it in the local hospitality sector.
On Christmas eve 1980, a bomb exploded at the Norfolk Hotel, Nairobi, killing 20 people and injuring 87. The mastermind? A 34-year-old man with a Maltese passport bearing the name Muradi Aksali but whose real identity was Qaddura Mohammed Abd-El-Hamid. It was the first such terrorist act on Kenyan soil.
"It felt like an earthquake. I was thrown around the debris from the collapsed roof. The bomb left one of my eardrums perforated. There was death all around me and it was a miracle I survived," recalls Kimenyi.
The events of that fateful evening left Kimenyi shaken but unbowed. He was in crutches for three months and still carries a scar on his leg where a piece of wood had lodged.
But the unprecedented event had its fair share of amusement. Kimenyi was rushed to a top city hospital that by then was teeming with other blast survivors. Due to limited space in the men's wards, Kimenyi was put in the maternity wing and his friends have never stopped teasing him about "the peculiar hospital admission" up to this day.
Kimenyi's forays into the hospitality world began a decade before the bombing, right after he completed high school education at Nairobi School, then Prince of Wales. Career masters had scouted him as one of those who could benefit from the "Africanisation" of major hotels within the country.
"I had travelled widely within Kenya, thanks to my father who was a senior employee at Kenya Railways. I had experienced some of the fine dining the country had to offer. I came to love the hospitality industry and wanted to have a career therein," he says.
Hilton Hotel, the tallest structure in the city then, was his first port of call. Through Hilton, Kimenyi also had his first stint of overseas training in West Berlin, then part of West Germany. After five years, he came back in 1976 to work in the food and beverages department at Outspan Hotel, Nyeri.
Then it was a hop from hotel to hotel within Block Hotels, a family chain founded by pioneering settler and entrepreneur, Abraham Block.
His tour of duty included some of Kenya's iconic establishments such as Keekorok, one of country's oldest wildlife lodges where, as acting manager, he entertained former US secretary of state Henry Kissinger.
He was in his element at Mount Kenya Safari Club, the picturesque hotel in Laikipia County, aptly named the 'millionaire's playground' for hosting some of the well-oiled individuals around the world.
A sister to Outspan Hotel was Treetops, where a young British woman, Elizabeth Alexander Mary, came on holiday only to be declared Queen of England in 1952. Kimenyi was not around then, but he would later meet with the royal family when he hosted Queen Elizabeth's entourage during her last visit to Kenya in 1983.
"Her Majesty heard how well we were looked after and asks me to send you her thanks," reads a letter to Kimenyi from Burkingham Palace dated November 21, 1983.
Like the proverbial phoenix, Kimenyi has a way of rising from the ashes. Barely a year before meeting the royals, Kimenyi's resilience would face another test, this time through the hands of fleeing Kenya Airforce soldiers after the failed coup. In fact, the attempted coup almost scuttled his love life.
"I was dating a Kenyatta University student when I was collected from the house by security men and driven to Norfolk to look after the in-house guests. The Airforce men had been kicked out of nearby KBC and were using the hotel as a conduit to get away. They would strip the workers and use the civilian clothes to avoid detection. It was a scary sight," recalls Kimenyi.
Still, it was during the 34-year tenure (32 years as general manager) at The Norfolk that Kimenyi proved his mettle in the hospitality industry. Here, he rubbed shoulders with some of the world's well-known celebrities, kings, queens and presidents, many who left lasting impressions on him. He has framed some of the memorable encounters.
There is James Earl Jones, the burly Hollywood actor with a voice to boot and Denzel Washington; Robert Redford together with Meryl Streep of Out of Africa, the 1985 movie that catapulted Kenya to international fame as a tourist destination. Others were Mick Jagger of Rolling Stones and LeVar Burton of Star Trek.
"It has been a humbling journey hosting such renowned personalities. In the hospitality industry, you have a single chance to impress. I am glad I was, and still is, in such a position," says Kimenyi.
How has he survived in the industry that long?
"The key is being ready to adapt to innovation. This is a competitive industry, especially now with the challenges of Covid-19," he says.
It is such adaptation that has enabled Kimenyi cope well with the millennials, now populating workplaces. Rather than be repulsed by their presence, Kimenyi says the current generation has the capacity to propel the industry to greater heights "provided they follow the right channels to the top."