Kibwana on ambitions and campaign funding
THE STANDARD INSIDER
By Nzau Musau | July 5th 2020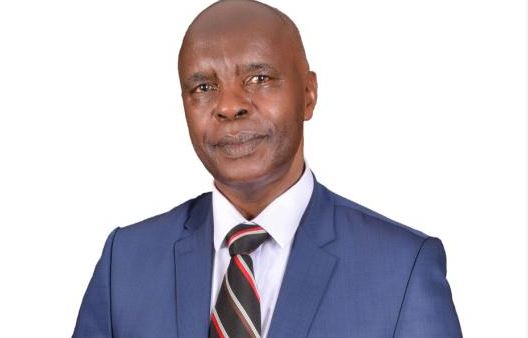 In public, he cuts the picture of a modest, self-effacing and disciplined politician, pulled and retained in the game by the exigencies of time and opportunity.
Beneath this façade, however, lies a politically ruthless, cunning, ambitious and stubborn strategist who has made a career out of being assumed, defying the odds and politically burying rivals.
Twice in a row, Makueni Governor Kivutha Kibwana (pictured) has politically conned his regional political kingpin - Wiper leader Kalonzo Musyoka - to win the gubernatorial race. In the latest instance, he entered into political pact and then dumped him immediately after the victory, saying he did not need him in the first place.
And in 2017, he baited troublesome MCA's - the whole kit and caboodle - into a mass political suicide of the ballot, and smiled back like nothing had really happened. Cold.
In recent days, the quintessential dark horse has self-branded himself "Musoli" - the wily schemer - in celebration of his 66 years of tearing them apart, in law and politics. And now, he hopes his latest move will crown it all.
In an interview with the Sunday Standard, Kibwana swore by his wits that he is going for the whole hog, that he has taken everything into consideration, and that he is Kenya's knight in shining armor.
"I have been doing my homework and I am going all the way. If you remember in 2018 there was a push from many people asking me to declare. At that time, I knew I was capable, but I needed to do my homework. Now I have done so and I am ready. Our collective march has begun," he says.
He knows running for president is hell much more than squeezing MCA's off their political juices, wrenching his tribal kingpin, and certainly, much more than spinning his latest rounds of poems he has aptly christened "Mwali wa Kivutha Kibwana."
Still, he is determined to claim back his 1990's "compromise candidate" offer which he cleverly postponed. He says he is reaching out to the same progressive forces that singled him out as well other reform minded groups, professionals, diaspora, business class, labour, associations of faith sector, farmers, youth, women and others.
"We are aiming to build a movement for a new Kenya and subsequently an all-inclusive government. I have a strong desire to be a president of and for all Kenyans. I have what it takes. As a primary candidate of Wanjiku and the youth, I start with advantage points and don't forget people are tired of the same year in, year out old faces who offer no genuine change in their lives," he said.
Here below excerpts of the interview:
Q: What is your selling point to Kenyans and how do you plan to flatten the traditional curve of Kenyan politics and its harsh realities?
I am a constitutional lawyer of 44 years' experience who has used this knowledge in the service of fellow Kenyans. I was a leader at university level, Member of Parliament, assistant minister in both the office of the president and vice president, and later, minister. At one point, I was a double minister in the ministries of lands, and environment and natural resources for about 17 months. I have been the president of United Nations' organisations in the area of environment and climate change, thus being engaged in green diplomacy. I have received many honours internationally and nationally. Currently, I am the National Ambassador for Volunteerism in our county. This is track record.
Q: The Kenyan ordinary voter, reasonable as he or she is, is said to swing like pendulum, from ethnicity on one end and poverty on the other, how will you convince them to buy your dream?
If people are given an opportunity to say what they want and to work towards getting it, they will not require much convincing. It will be a matter of "our dream" and not "my dream", and we will pursue it together. I will continuously pose the questions: "What have our 57 years of independence produced for the majority of our citizens? Why the glaring poverty and inequalities? Why not change leadership and our future?
Q: Kenyan politics is defined by a lot of compromises, often sold as sacrifices for the greater good. Are you prepared to forgo your dreams and put them in another candidate?
Do you mean forgoing "our dream"? That I will not do. You see, if you bring people on board from the word go and you give them an opportunity to own the process, the dream captures them and they run with it. Stepping out is the highest level of desertion and betrayal.
Q: What will inform the choice of your running mate or do you have one already?
I am more keen on a movement. Key decisions will be made by those who crowdsource ideas, volunteerism, passion, energy and funds. It will not only be about a deputy president alone. In our government, every community and sector will be represented within senior echelons. I expect leaders who share values of integrity, honesty, hardwork etc. will be nominated by their respective stakeholders for consideration into our government. Such stakeholders are also likely to identify good men and women who currently work in county and national governments and organised civil society. Government should not be formed by a handful of people.
Q: How much are you worth right now? How do you plan to mobilise the requisite resources for a presidential campaign?
My spouse and I own property together. We will subject ourselves to a lifestyle audit requesting the requisite legal, accounting and other professional bodies to undertake this independently. They will have our permission in advance to share the audit with Kenyans. Because I am running as a peoples' candidate the same people will, by and large, supply needed resources. We will share more details on this as days go by.
Q: If the BBI opens up the two term limit for governors, or creates a third tier government, will you back off the presidential race?
By the end of 10 years as governor, I will have laid the foundation of devolution in Makueni. My time will be up. It will be time for another person to take over and move the county forward. My eyes are set on the presidency. Only the people of Kenya can persuade me otherwise. But for now, I believe they are firm in their decision.
Q: What is the extent of the consultation that you have made before arriving at this decision? Have you informed your party leader or discussed this with Raila Odinga, DP Ruto, Mutua or Mudavadi?
My consultations have been with family, friends, my mentors, voters and many other stakeholders, but not necessarily the traditional politicians. All the people you have mentioned are also interested in the presidency. We are competitors.
Q: Where have the other presidential candidates failed and how different are you?
Top bottom approach has been major set-back in presidential campaigns for those who have attempted non-tribal politics. The voters do not feel they have a stake in the leadership and are not willing to invest much in it. As I have already mentioned, I will work with voters from across the country and create opportunities for their voice to be heard and considered. We will mobilise the vote together and make ours truly a democracy of the people by the people for the people.
Q: Of the country's top politicians, who comes close to the ideal that you are seeking to offer, and why?
I think of President Mwai Kibaki. I miss him. When I worked as his minister and later his advisor, we interacted closely. He did not micro manage but instead allowed those under him to do their work, which he expected them to deliver on. He created an environment for business to thrive in the country. He did great work to revive infrastructure and a sunk economy. He was humble, an intellectual giant, great listener and a fair man.
Q: What underpins your manifesto. Why do you want to become our president?
In the process of our campaign we will develop the manifesto together. I have my ideas based on past work. But we want to do things differently. We could however build our national conversation around several concerns and themes. Equality of all and between the genders. Human rights centred State. Fidelity to the Constitution and rule of law. Devolution of power and resources. Servant leadership. Zero corruption. Equitable access to the economy. Clean business. Land reform to free idle land for production. Adherence to green culture. Prudent management of public debt. Youth employment, engagement and empowerment. Promoting national and African unity and beneficial international engagement. Infrastructure development to spur growth of the economy. A vision crafted around the concepts of Harambee, Ujamaa and Ubuntu.