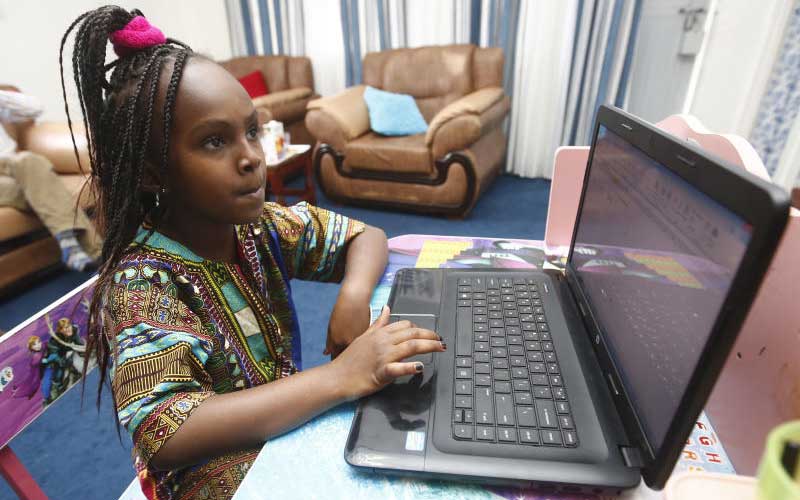 Kenya requires approximately Sh200 billion to put up 495,800 new classrooms in primary and secondary schools in readiness for re-opening in January next year. Experts said the government needs four times the amount if it has to factor in purchasing of other items like desks, tables, water tanks, sanitisers and masks required to manage Covid-19. The Institution of Engineers of Kenya (IEK) president Nathaniel Matalanga said it takes an average Sh400,000 to build a classroom using the conventional way of brick and mortar. "It might cost less if prefab materials are used but all this will take an average four months to construct one room. The cost is also likely to vary based on the design, which is not similar in all locations as some have rocks, loam or sand soil and others are swampy," he said.
SEE ALSO: High-end clubs lose bid to reopen doors
According to the latest figures by Prof Fatuma Chege-led task force on enhancing access, relevance, transition, equity and quality for effective curriculum reforms implementation, the total number of primary and secondary school learners is now 11.9 million. This means to have 15 learners in each class calls for 793,333 classrooms. Assuming each classroom currently has an average 40 learners, this brings the total number of classrooms available now to 297,500, about 495,800 less than needed. Multiply the number of classrooms needed by Sh400,000 per unit which amounts to about Sh200 billion. However, Mr Matalanga is concerned about the delay in procurement and said to start the construction immediately, the government should fast-track the process. "We need to start the process immediately as it can take four months to put up a single classroom. The government should speed up the competitive bidding and work with prequalified workers through the department of public works in the Ministry of Infrastructure," Matalanga said.
SEE ALSO: Pandemic: Why some people don't play by the rules
He called on the government to add them on the list of essential service providers so that the institution's members travel across the country to supervise construction work. "It is a massive project that calls for professionalism. Otherwise people can take advantage of it," he said. Education Cabinet Secretary George Magoha said last week that the World Bank has given Sh8.2 billion that will partly be used to construct classrooms, toilets and other infrastructure. Experts have said more money will be required to construct dormitories and other facilities in schools. "We know of many boarding schools, which have turned dining halls and common rooms in dormitories into sleeping places for learners. This is not tenable at this time when the pandemic is ravaging the world," said Jonathan Wesaya, an education researcher.