Employers' sweet deal leaves workers exposed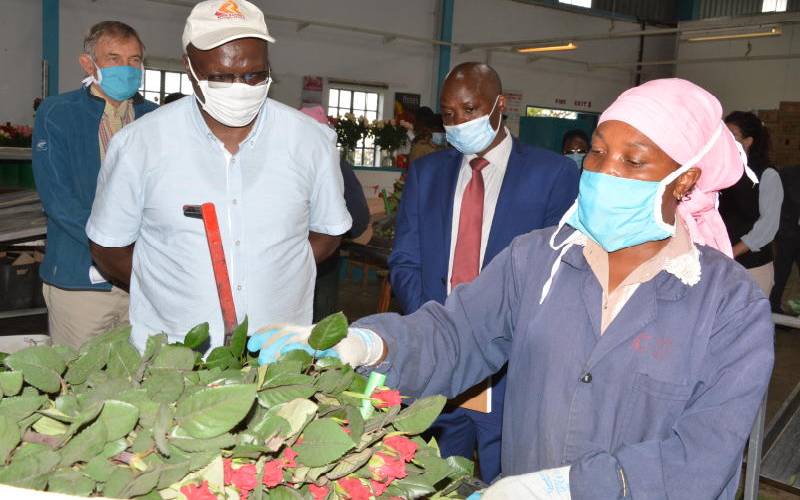 Employees have been left balancing on shaky grounds by a new deal between government, unions and employers that allows the latter to unilaterally review their terms of employment.
A Memorandum of Understanding (MoU) signed by the Ministry of Labour, Federation of Kenya Employers (FKE) and the Central Organisation of Trade Unions (Cotu) gives employers the go ahead to review Collective Bargaining Agreements (CBAs) that they have with their employees.
This could mean more gloom for Kenyan workers who have in the past been given some guarantees through CBAs about their pay.
In some instances, workers have even been getting annual increases and other benefits. Such guarantees will now be a thing of the past with companies being allowed to suspend the implementation of CBAs as they try to minimise the impact of the coronavirus pandemic on their operations.
The MoU, however, has asserted that companies should first try to engage in dialogue with their employees before taking drastic steps like suspending CBAs.
The Ministry of Labour last week gazetted the MoU which also gives guidelines on how challenges between employers and employees that may arise due to the pandemic should be handled.
It points out that social dialogue is key between companies and their workers.
Painful measures
"Employers and workers are encouraged to rely on existing mechanisms for social dialogue in building resilience and making commitment to painful but necessary measures aimed at mitigating the effects of Covid-19," reads the MOU.
"These measures may include but are not limited to the suspension of negotiation of CBAs, suspension of implementation of CBAs whose effective date falls within the Covid-19 period, review of terms negotiated in the existing CBAs and freezing of wage increments during the pandemic." FKE noted that the framework agreement aims at cushioning jobs and enterprises which is a priority for the economy.
The employers' lobby noted that managing labour relations during coronavirus will remain a delicate balancing act which requires flexibility by both employers and their workers, considering adjustments such as taking pay cuts
"The MOU recognises the importance of social dialogue and good faith to support and manage both the business and to save jobs during the pandemic," said FKE.
"We continue to appeal for a balanced approach in managing labour relations during this pandemic since the survival of enterprises means the protection of jobs and livelihoods."
FKE continued: "In managing labour relations in the country in these unprecedented times, the agreement pleads for flexibility between the parties involved in making operational adjustments in the workplace such as suspension of CBA's, pay cuts, unpaid leave and freezing wages among others."