Widow sues insurer for taking over prime land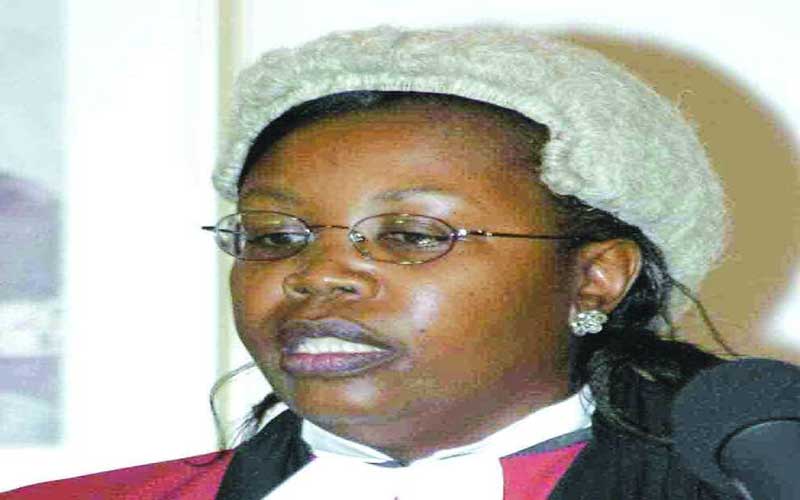 A decision by an insurance firm to recover a loan by attaching part of a guarantor's prime property in Nairobi's Karen estate has landed it in court.
Ms Eunice Wanjiru, 78, claims that Cannon Assurance Kenya Limited wrongly applied compound interest that saw a Sh5 million debt guaranteed by her husband, the late Fredrick Gathithi Kabue, grow to Sh2 billion in 12 years. Court papers indicate that the debt reduced to Sh679 million after Wanjiru sued the company.
Wanjiru has now put up a spirited legal battle against the company, claiming that it took advantage of her by making her sign an agreement giving up three acres of prime property to settle the debt her husband acted as a guarantor for Boma Developers Limited in 1992.
"The application seeks to remedy a grave injustice as the widow was exposed to an illegal interest computation and saddled with unlawful legal costs and statutory obligations," reads part of the papers she filed at the High Court through her lawyer, Allen Gichuhi.
In her application, Wanjiru accuses Cannon of saddling the guarantor with the borrower's entire debt when the guarantor's liability was fixed at Sh5 million with interest from the date of demand.
She wants the settlement agreement dated October 9, 2015 varied to reflect the just, true and accurate redemption amount based on simple interest of 22 per cent per annum and lawful charges.
She also wants the excision and transfer of three acres of her land set aside and varied downwards in proportion to the just redemption amount.
The redemption amount due from her late husband's estate, according to the widow, should be based on the sum of Sh5 million with simple interest at the rate of 22 per cent per annum from April 24, 1992 for a period of six years.
Alternative, she wants the redemption amount fixed at Sh10,506,027 exclusive of lawful expenses as shall be determined.
She argues that the company applied a monthly simple interest that translated to 264 per cent per annum instead of 22 per cent, when the true debt did not exceed Sh10 million. The case has been fixed for hearing before High Court Judge Mary Kasango on July 22.
Trouble in Kabue's estate started in 1991 when he agreed to act as a guarantor for a Sh5 million loan taken by Boma Developers Limited and offered his matrimonial property as security.
Boma defaulted and Cannon informed Kabue on April 22, 1992 that the debt had grown to Sh6.9 million.
Aggrieved, Kabue filed two separate cases in court to save his home. The cases were dismissed after failure to pay part of the debt that rose to Sh2.3 billion within 12 years.
On June 15, 2015 Wanjiru moved to court which found that the outstanding debt was Sh63,972,105 as at August 31, 2004. The court then ordered Cannon to provide a statement of account factoring this amount.
Five days later, Cannon provided a statement showing that the debt stood at Sh679 million as at June 24, 2015.
Wanjiru, who feared losing the entire matrimonial property, is said to have then opted to negotiate with the company without her lawyer and the matter marked as settled.
However, her lawyer discovered the discrepancy in the calculation of the interest rate when the purchase agreement was forwarded to him for action in May this year.