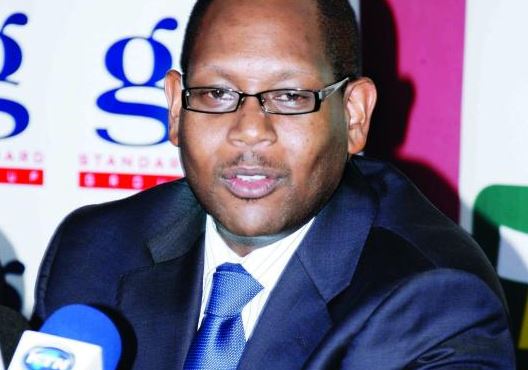 When the idea was first floated to him, former President Mwai Kibaki wanted Kenya to wait at least 30 years to live the dream of a high-speed rail system like the Standard Gauge Railway (SGR). But his successor, President Uhuru Kenyatta, reckoned the multi-billion-shilling project could be completed sooner, and serve as a flagship project for the country. As a result, he went full throttle to actualise the dream in record time. But now, SGR has turned into one of Kenya's most controversial projects.
Firing line
SEE ALSO: China not funding SGR good for Kenya
On Friday, the Court of Appeal ruled that procurement for the project that has cost close to Sh500 billion so far was flawed. This handed even more ammunition to critics of the rail line who have previously termed the mega project a white elephant. The ruling not only throws the entire project, already operating from Mombasa through Nairobi to Naivasha, into a tailspin – though the State can still appeal the decision at the Supreme Court – it also casts a spotlight on similar projects expedited by the State. Further, it exposes those who put pen to paper and signed on the dotted line. Some senior managers – such as Atanas Maina, the former managing director at Kenya Railways who tried to defend the hiring of China Road and Bridge Corporation (CRBC) for the rail project by saying it was a government-to-government agreement – are already being put to task over different alleged improprieties. Also in the firing line following the recent ruling is Chirau Ali Mwakwere, who was the Transport Minister back in August 12, 2009. He signed a memorandum of understanding for a feasibility study with CRBC.
SEE ALSO: Omtatah: Judiciary is not to blame
In fact, it was Mwakwere who had earlier on head-hunted CRBC, as he told MPs in a past hearing. "I remember visiting China as the Minister of Foreign Affairs and learnt of their expertise and good work upon seeing their railway infrastructure. I, therefore, identified them, since they were already working in Kenya in road construction," Mwakwere told the Ethics and Anti-Corruption Commission during investigations on the railway tender. "I also visited China as a member of President Kibaki's entourage. Thereafter, I invited CRBC to my office for further discussions," he said. The deal between Kenya Railways and CRBC was signed by Nduva Muli in 2012. He would later become Transport PS, with Michael Kamau heading the ministry. Both have since been hounded out of office over corruption-related charges. Maina had told court that the corporation hired CRBC as a condition set in the financing agreement between Kenya and China.
SEE ALSO: Legal battles haunt Uhuru's multi-billion legacy projects
Not accurate
"Based on the foregoing, it is not accurate, as was claimed by Mr Maina, that the engagement of CRBC as the contractor was as a result of dictation by the financing agreement. We conclude, therefore, that the engagement of CRBC was not an obligation arising from the 'negotiated grant or loan' agreement for purposes of Section 6 of the Act," the Appellate Court found. SGR has been dogged by allegations ranging from inflated costs to the project not being economically viable, with Uganda and Rwanda reported to have distanced themselves from it. The second phase of the project, from Naivasha to Kisumu and finally to Malaba, is also in limbo after China is reported to have withheld funding. But while some critics think the multi-billion-shilling project is weighed down by controversy, the government has insisted the project is clean and viable. Government officials and proponents of SGR have dismissed these various negative claims as conspiracy theory. Still, the rail project fell neatly into the Chinese government's push for a new One Belt, One Road (OBOR), an initiative that gathered steam in 2013. As a result, China, through the CRBC, offered to do a free feasibility study for the Kenyan government on the construction of SGR from Mombasa to Malaba. It was after 2000 that Beijing, hitherto largely a recipient of foreign direct investment, decided that it had amassed enough dollars that it could deploy in different parts of the world as part of its 'going-out strategy'. The Chinese were holding onto a huge cache of US dollar reserves, which had started giving them low returns. The global financial crisis of 2008 only added to the unease, as many Chinese investors feared the huge dollar reserves would lose value as the US economy sunk. It was agreed that China would be better off investing in other types of assets overseas that had better returns. Chinese State corporations got into Africa and other developing countries that were looking for financing for various mega infrastructure project. The OBOR initiative, under which the Asian country is trying to retrace the ancient Silk Road on the global map, included opening up Eastern Africa to boost trade with the world. And during his second term, Kibaki had been looking for money to revamp the Northern Corridor by decongesting the port of Mombasa, widening the Mombasa-Nairobi highway and upgrading Jomo Kenyatta International Airport (JKIA). Kibaki's idea, however, did not include building a new railway. According to Mwakwere, who headed the Transport docket from 2005 to 2010, the term 'Standard Gauge Railway' was neither in Vision 2030 nor in the gigantic Lamu Port-South Sudan-Ethiopia Transport Corridor project. Earlier efforts in 2004 by the NARC administration to get funding from traditional financiers like the World Bank to revamp the Northern Corridor had hit a snag. The World Bank only had Sh20 billion to extend to Kenya, said Gerrishon Ikiara, the Transport PS from 2003 to 2008. This would only be enough to construct a section of the Likoni-Lunga Lunga Road and part of JKIA. As a result, Kibaki's government reckoned that Kenya would have to wait until the end of the 30-year concession that had been given to the Rift Valley Railways before the country could think of SGR.
The alternative
This is where the Chinese came in. At the time, they were willing to finance several roads, railway lines, sea ports, airports, bridges and dams across Africa. They could make SGR a reality immediately, not in 30 years. Further, they were already in Kenya building roads. China was willing to bankroll any deal where the returns were good. Therefore, in August 2012, CRBC was allowed to carry out the feasibility study – it had, after all, mooted the idea of building a new SGR line. A World Bank report released a year later found the alternative of upgrading the oldest railway in East Africa would have been a cheaper alternative to building the SGR. The SGR line from Mombasa to Nairobi, which was supposed to then extend to Kigali by March 2018, cost Sh327 billion. It was a commercial loan, with Kenya expected to pay interest of about 6 per cent, almost the market rate. This was a more decent return for the financiers than what investing in US Treasury securities offered. The grace period on the loan that Kenya negotiated of five years has ended, with the country making its first of a 10-year interest payment of Sh35 billion in January.