There are Kenyan voices crying out in the wilderness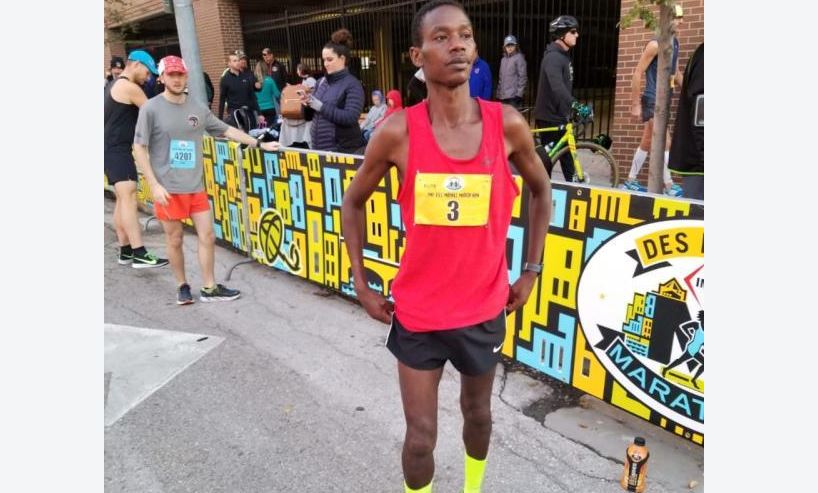 Attracted by numerous races in foreign countries, little-known athletes from Kenya flew to Mexico, some 14,976km in search of greener pastures.
Determined to carve out a niche in marathon races, majority of them landed in the Latin American country in March, but days later, cancellation of races and flights in the global fight against the Coronavirus pandemic, heralded trouble for the Kenyan athletes.
They are now stranded in a country that has no Kenyan embassy.
Marathoner Nixon Kiplagat from Baringo landed in Mexico in March and had a simple brief; conquer the streets of Mexico then jet back to Kenya in less than two weeks and with a replenished back account.
This was expected to be another routine trip for Kiplagat, after all, he has for the last eight years, been doing this.
In Zacatecas Municipality where he lives, he says 16 Kenyan athletes, who were caught up by the cancellation of flights and races, are now living in deplorable conditions.
According to Kiplagat, 30 other Kenyan athletes are stuck in Toluca State.
"Everything here is paralysed. It is now three months without a single race. Food and rent is our biggest challenge and if there will be no flight to take us back to Kenya in the next few days, we might be evicted because we will be unable to pay for our monthly rent," Kiplagat told Standard Sports from Zacatecas.
He has a monthly rent of Sh10,000 and struggles to pay for food, water and electricity in a foreign land. He does all these hoping that one day, a special flight will taxi out of the Mexican airport headed for Jomo Kenyatta International Airport.
Kiplagat, who trains in Kapkiai in Baringo County, says he hosts a compatriot who was unable to pay for his rent.
Kiplagat had his eyes fixed on several marathon races including Bajio, Leon Oxxo half marathon, Saltillo half marathon, Mexico City marathon, Marathon International Juarez and Marathon Cancun.
"We can't even train now because we have decided to limit our meals to one in a day because of the tough economic times we are faced with," he said.
"I have been trying to reach out to the Kenyan government, but in vain. At least I'm fluent in Spanish and I'm thinking of going to several radio stations here just to air out our tribulations. It is my hope that the Mexican authorities will pick it up and reach out to the Kenyan government."
William Mutai from Kapsabet in Nandi County, and who trains in Kaptagat, is also facing similar tribulations, having arrived in Mexico City on March 9.
Mutai takes part in local races in the US, but when winter sets in, he flies to the neighbouring Mexico where several races are lined up for him.
He had competed in a marathon in Los Angeles on March 9, before heading to Mexico.
"A week after my arrival in Mexico, tough measures to combat coronavirus were issued and all races I had expected to take part in were cancelled," Mutai said.
Mutai won the Mezatland marathon crown in Mexico last year and was hoping for a better season this year before Covid-19 struck.
The situation is even more wanting for female athletes, who are also helpless.
Monica Otwori has been in Mexico for the last one year. In Kenya, she trains in Nyahururu.