How 24 mourners moved with virus patient from Coast to Siaya and back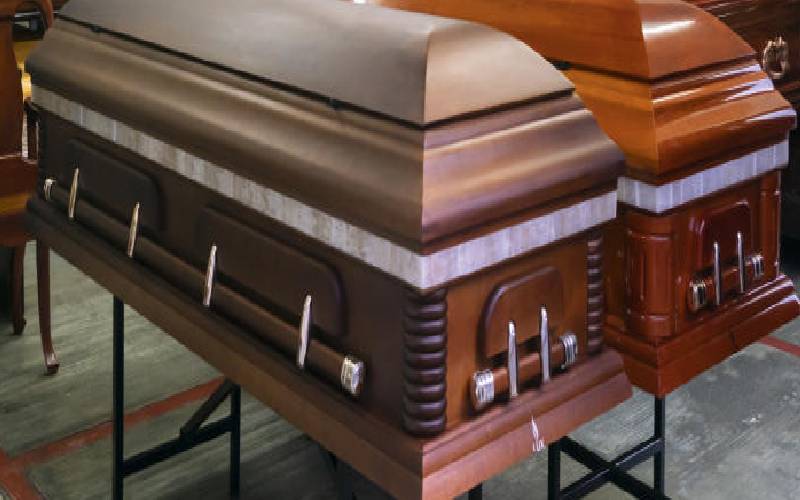 Authorities in Mombasa were yesterday scratching their heads after a group of mourners outwitted them and travelled from the coastal city last Thursday to Ndera village in Alego, Siaya, without authorisation.
A 68-year-old woman who was in the same bus with the mourners tested positive for Covid-19 on Saturday, as they headed back to Mombasa. Yesterday, Mombasa County Commissioner Gilbert Kitiyo confirmed that all the mourners were forced into a quarantine facility upon their return from Siaya.
They are all quarantined at the Kenya Medical Training College in Mombasa, where they were ushered in by police on Sunday. Among those in quarantine is a widow and her two children. The Standard established that 27 people, including a man who joined the entourage as it arrived in Mombasa, are quarantined.
On Thursday, the 24 took the body of trade unionist Evance Odero from the Coast General Hospital and armed only with a burial permit, headed for Tononoka location, where a local chief allowed them to travel to Ndira village.
The trade unionist died on June 5 after developing high fever, with breathing difficulties, according to family reports. Family members who accompanied the body claim Siaya police confiscated the medical document from them, a claim we could not confirm.
It is also not clear under what circumstances the body was allowed to leave the mortuary in Mombasa.
Yesterday, the county commissioner, who is also the chairman of the county Covid-19 emergency team, said the chief had no authority to allow such a journey. He added that under the team's policy, no more than 15 mourners should have been allowed to travel in the same bus whatsoever.
No authority
"A chief has no authority to issue a permit or letter to mourners to attend a burial outside Mombasa," Kitiyo said yesterday and added that he ordered an investigation into the letter written by Chief Abdulaziz Mwinyi of Tononoka.
This matter has generated anxiety in Mombasa, exposing the laxity with which security and medical authorities are treating the Covid-19 infections in a county with the second-highest rate of infections.
When the 24 arrived in Siaya on Friday, they were detained by police and medical teams gave them only half-an-hour to bury the body, according to Antony Omondi, one of the mourners.
"We were shocked to find police waiting for us after travelling through all roadblocks without any incident," he said on the telephone yesterday.
He added that after burial, they soon realised they were not about to return to Mombasa for they were forced into the local Kenya Medical Training College in Siaya and tested after parting with Sh41,000.
The next day they were allowed to leave without the results under armed escort. We established that the escorting team suddenly abandoned them at Mau Summit. A second team took over and abandoned them at Salgaa.
Before they arrived in Mombasa, tests results showed a 68-year-old woman had tested positive for Covid-19, sparking panic in the bus as it arrived in Voi town.
Yesterday, Siaya County Commissioner Michael ole Tialala confirmed that the county Covid-19 response team was aware of the Alego burial, adding that it was done in accordance with the laid down rules.
He said police had escorted the mourners on their way back to Mombasa, and were to be left at a point where another team of officers would take up the escort just to ensure they did not stop at any point to mingle.
Officers ensured
"At the time of escorting them, the results of their Covid-19 tests had not come out, hence they could not be quarantined. But officers ensured other measures such as social distancing and wearing of masks," he said.
Yesterday, chief Abdulaziz confirmed that he authorised the mourners to travel by writing them a letter after they presented him with a copy of burial permit.
He was at pains to explain whether the burial permit was the only document required for the journey, adding that the mourners were expected to seek additional documentation for the local district commissioner and county commissioner.
But he also admitted that he never sought information on the cause of death.
Meanwhile, Janam Funeral Services Director David Ongoro said yesterday his office sought clearance from the area chief and they proceeded on the journey believing this was adequate authorisation.