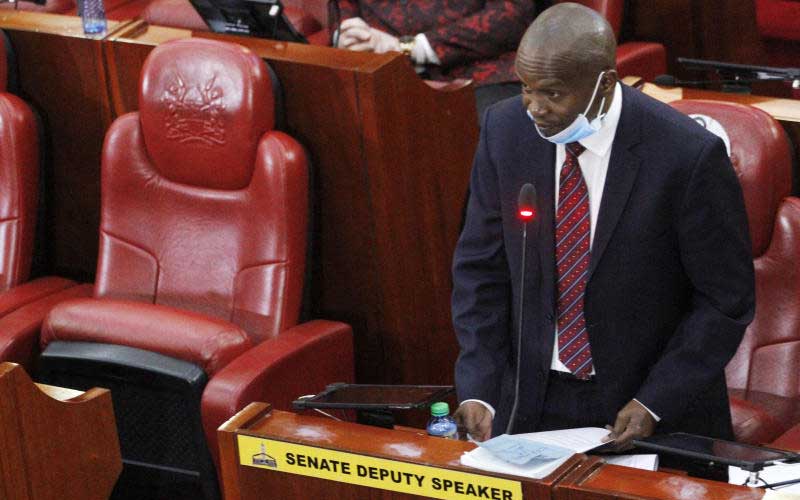 The liberty to make political choices, including the right to form and/or participate in the activities of a political party, is well enshrined in the Constitution. In order to give effect to this constitutional provision, Parliament duly enacted the Political Parties Act in 2011.
This statute provides the framework for the registration, regulation and funding of political parties. It also creates the Office of the Registrar of Political Parties and the Political Parties Disputes Tribunal with corresponding distinct functions. The running thread in these sets of functions is the maintenance of orderliness in the management of political parties.
Logically, political parties merit the latitude to govern themselves and manage their internal affairs without undue interference from external forces, including the regulatory authorities. The intervention by the statutory authorities in the internal affairs of a political party should be kept to a bare minimum lest it curtails political parties from operating freely.
Moreover, in a multiparty context, a person is free to associate with and join any political party of his/her own choice. Choosing to join a political party out of one's own free will implies the readiness to be bound by the constitution, rules and regulations of that particular political party.
Common good
Since political parties are vehicles for the expression of political choices, whenever a political party takes a particular position, its members are expected to be guided accordingly. It's also reasonable to assume that the political party's position advances the common good of its membership and the society as a whole.
Every political party has internal mechanisms for the management of own affairs including dispute resolution. And over time, political parties have developed their own unique cultures that determine when to reward or punish a member on the basis of their conduct. In the same vein, the practice of whipping members in legislative assemblies has taken root, particularly in the Commonwealth.
Whipping within legislative institutions is now a universally respected tenet in democracies. It's one of the accepted methods by which political parties exercise authority over their members sitting in the legislature. For instance, if a political party's representative in a legislative body differs with a party position on a particular matter, even though his/her opinion ought to be respected, the party position must prevail.
Ordinarily, political parties are the embodiment of the hopes and aspirations of its membership, normally drawn from diverse segments of the society. The more reason why external authorities should always exercise restraint and an abundance of caution in getting involved in matters of individual political party discipline.
In any election, it's assumed that every political party would know which of its members deserves nomination to whichever legislative body, at national or county level, to serve its interests. And in Parliament or County Assembly, the political party understands best which of its members can serve the party interests in specific house committees or leadership positions, and in what capacities.
Clearly, then, if a political party nominates its own members to particular positions, it should be free to discharge such members without reference to any other person or authority. This is just common sense, legalese aside.
How come it's easier for the South Africa's Africa National Congress (ANC) to recall a sitting president than it is for a political party in Kenya to recall a nominated MCA who has gone astray. In recent history, the ANC has done it twice, with presidents Thabo Mbeki and Jacob Zuma. Isn't our kind of democracy then encouraging impunity?
In some cases, our political parties lose total control and become mere bystanders on matters that directly concern and affect them. For instance, a political party may develop and forward the requisite Party List to the Independent Electoral and Boundaries Commission (IEBC). And a situation may arise where one of the top nominees from that list vacates his/her seat, yet the person listed next in line for nomination may have lately deviated from that political party's ideals. Must that political party be forced to stick with and nominate such a person merely because the IEBC regulations on nominations dictate so?
Shouldn't the political party have the leeway to substitute the nominee in the list with a more trustworthy and dependable member who can be relied upon to execute the party agenda faithfully? There can be no justification, whatsoever, for a political party to retain a representative whose loyalty is in doubt and who would have no qualms in scoring in his own political party's goal. These are just but some of the contradictions in our laws that need to be sorted out quickly before the next electoral cycle kicks off and in order to nurture our democracy.
Granted, some political party leaders may, at times, overreach themselves when enforcing party discipline. Occasionally, they can act arbitrarily. That, however, does not justify the systematic emasculation of political parties in the management of their own internal affairs.
Maintain discipline
The democratic health and stability of a country largely relies on strong, durable and dependable political parties that have the capacity to instill and maintain discipline among their members without undue suffocation from third parties. The success of political parties depends heavily on discipline, faithfulness and loyalty.
Party nomination lists which appear to be cast in stone, unrealistic nomination timelines and such-like rigid requirements aren't very helpful in the desired growth of political parties and in fostering democracy, in the long run. Political parties desire the flexibility to carry out their internal processes with little interference from outside.
Restrictive legal regimes that attempt to micro-manage political parties ought to be reviewed as a matter of urgency, and in any event, before the next general election. In the coming months, legislative proposals aimed at correcting these anomalies must find their way in Parliament. And all progressive forces must join hands to make them see the light of day.
Mr Wandayi, the Ugunja MP, is ODM Secretary for Political Affairs