Small business trends to start embracing now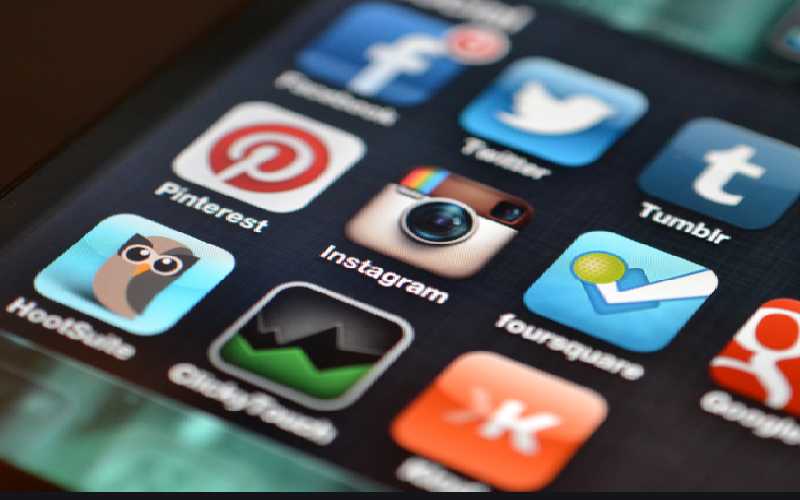 There is still time to move the needle in the right direction as an entrepreneur, even though the year has, so far, not turned out as you forecasted. To gain a competitive edge and dominate in business in these unprecedented times, here are trends that you should stay ahead of.
1. Mobile Marketing
Use text messages and calls to stay in touch with your customers as movement within counties is still limited. Alert them of offers, when available. With social distancing in place, we are now more connected via mobile phones. By next year, there will be an estimated 3.8 billion smartphone users, globally. In Kenya, Safaricom, in partnership with Google, is looking to convert one million 2G and 3G-enabled phones into 4G. Use this to your advantage to grow your mobile marketing platform. Become more visible. Engage your customers by live streaming videos and sharing stories about your business on your smartphone.
2. Generation Z's takeover
Your customer and fan base is likely to shift in the next decade to include Generation Z (those born between the years 1995 and 2015). You should look into ways of attracting clients from this generation that now outnumbers millennials. This generation is curious, diverse, inclusive and socially conscious. This tech savvy lot also prefers the old fashioned facetime. Learn more about them to cater to their preferences – as you do so you'll realise that you're also becoming more innovative, making your company more attractive.
3. Cashless transactions
Cashless transactions aren't new in Kenya. In March, when President Uhuru Kenyatta doubled down on encouraging banks and mobile money providers to reduce transaction costs, there was surge in cashless transactions. There are, however, sectors such as public transport, that are playing catchup. It is easier and safer for consumers to avoid banking halls, queues and checkout lines. In addition, if you're an environmentally conscious person who wants to reduce his carbon footprint, you'll prefer this mode to cash and writing receipts, too.
4. Use of Artificial Intelligence
Among the emerging technologies, Artificial Intelligence (AI) is going to have the most impact on businesses. In the finance industry, AI is used to improve the risk assessment process. As an entrepreneur, it can help your business by improving sales and marketing, if you have Customer Relationship Management (CRM) systems in place. These help you gather customer information across all your communication channels. AI will also help improve and automate your sales process. As your business grows, you'll want to use this technology to streamline human resources tasks, such as wading through hundreds of applicants to find those that closely match what you're looking for in an employee.
5. Digital tools
Other than AI, use of digital tools can ease your workload. Document and file management, time tracking, survey, accounting and email marketing, are some of the tasks you can accomplish by implementing new technologies. For example, you can replace spreadsheets with automatically generated reports. If you have employees, you can manage those who are working remotely with ease. Digital tools increase productivity and will help you cut costs. Furthermore, you have easy access to data on the go. The challenge you'll face, however, is learning about the software that will help you accomplish all this.
6. Prioritising employee health and wellness
With the ongoing pandemic, as a business owner, now more than ever, you have to prioritise those who work under you. If you want the best, you have to employ the best. And, most top tier talent will expect to be wooed with a package that includes healthcare. Offering health insurance shows that you value your employees, even though you aren't a corporation. Furthermore, it's still a necessity even if you're self-employed and don't have employees. It safeguards you, your dependents and your business against potential illnesses down the line.
7. The influencer marketing train
Millennials and Generation Z are very active on social media. Most of them follow lifestyle gurus who keep them updated on the latest and trendiest. For example, health and fitness, beauty and hair brands sponsor local, outspoken personalities to help push their products to their targeted audiences, in this age of mass media. If you choose this path, go with a micro-influencers as their channels are always active. Their followers (who are, at times, fellow influencers) engage more with their content. They just don't watch and leave likes on their pages.
8. The rise of the gig economy
Now, more than ever, people are looking for side hustles to supplement their income. If you do not have the budget to offer permanent employment, there are very qualified individuals who'll offer their services for a fee. On the other hand, if you're looking to start a small business, doing it as a side hustle is the best way to get your feet wet. Many CEOs started their corporations as side hustles while they worked full-time jobs.
9. The use of 5G
By 2025, we'll have more than two billion 5G subscribers, globally. Therefore, as an entrepreneur, the time to act is now. This wireless technology will allow you to have a larger, faster web presence, especially if you're an e-commerce business. The bottom line, as a business owner, will be efficient supply networks and big utilities savings: you'll be able to lower your overheads. 5G will allow you to work from anywhere at near to zero latency – transfer of data will be that fast.