Online teaching turns into nightmare for universities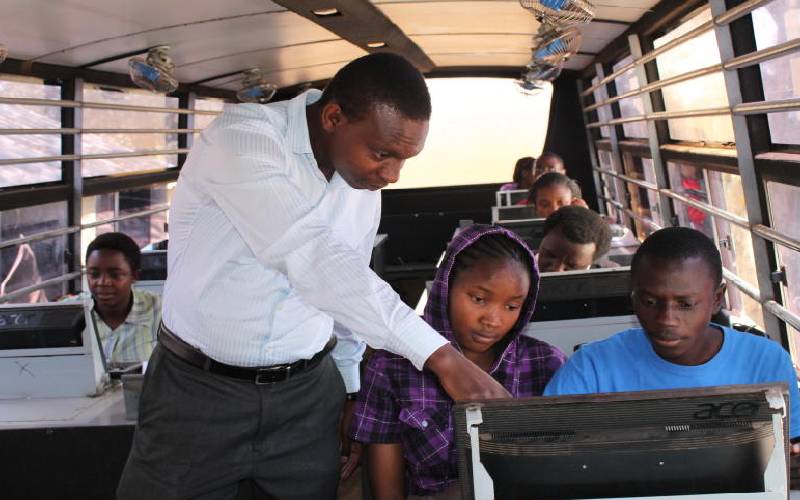 Public universities are facing a challenge in administering online end of semester examinations after several false starts on virtual learning.
Students in some public universities yesterday said online lectures had ended after coverage of the semester syllabus through online teaching but noted the institutions were mum on exams.
It emerged that finding a secure but cost-effective method of assessing students online that would guarantee quality and check exam malpractices were among key issues under consideration by public university administrators.
Private universities have leveraged on their robust ICT systems to roll out online teaching and administer online examinations.
At the Strathmore University, Dr Fred Ogola, the academic director of MBA programmes said the institution invested on an online supervision software to administer examinations for postgraduate classes.
He said online proctoring, though costly, guarantees zero cheating by recording every movement of the students during online examinations.
"It requires the right platform, well trained students and lecturers and mental preparedness," said Dr Ogola.
He said the university is also preparing to administer semester examinations to undergraduate classes once Commission for University Education (CUE) approves some of the processes.
Exam protocols
United States International University-Africa's VC Paul Tiyambe Zeleza said the institution has put in place exam protocols that will accommodate the changed mode of learning.
He said the protocols aid in exam proctoring. "The university tested and deployed a combination of two solutions on the Learning Management System, Blackboard," said Prof Zeleza.
The university used Respondus Lockdown Browser, which is a custom tool that locks down the testing environment within Blackboard. It is ideal for assessments delivered in classrooms.
The university also used Respondus Monitor, which adds webcam and video technology to LockDown Browser to prevent cheating during non-proctored exams.
Mount Kenya University, which has recorded more than 8,000 students taking virtual classes, said it will use the proctoring concept to administer examinations from next semester.
Dr Evance Mwiti, the deputy vice chancellor administration, however, said end semester examinations will be administered through the learning management system, Sakai. "We are modifying the present system to accommodate broad-based questions and employ randomisation and setting of short essay questions to be answered in a short time," said Mwiti.
While some private universities have successfully administered online examinations, piloting in public universities are scheduled to start next week, with the University of Nairobi leading the pack.
Vice Chancellor Stephen Kiama said yesterday the university Senate on May 8 approved guidelines and procedures for online examinations.
He said students at the Centre for Advanced Studies in Environmental Law and Policy will sit exams next week, where major lessons will be drawn to inform the rollout.
Covid-19 challenge
"We will consider student numbers, how they are spaced and the appropriate platform to offer the examination. It also depends on how each faculty will be ready with their schedules for approvals," said Prof Kiama.
The university has amended examination guidelines to take care of situations such as one presented by Covid-19 where physical administration of the tests is impossible.
"We will have to move away from the normal examinations questions to ones that seek deeper understanding of the subject by the students, whether its closed-book, open-book, oral or practical and clinical," said Kiama.
Egerton VC Rose Mwonya said the university was adjusting gradually to online teaching. "One day at a time, step by step. We are developing policies to move comfortably online," said Prof Mwonya. At Muranga University, VC Dickson Nyariki said the university was still mulling how to administer online examinations. He said a decision shall be made in two weeks.
"We will administer examinations to finalist classes first because so far they have registered up to 98 per cent attendance in online lessons. After this we shall draw lessons for other classes," said Prof Nyariki. He said online lessons have so far registered an average attendance of between 70 and 80 per cent.
"We still have challenges of accessibility by students due to network or internet bundles. The senate is in agreement that we assess students based on syllabus coverage," said Nyariki.
Jaramogi Oginga Odinga University of Science and Technology VC Stephen Agong said the institution was working on a secure assessment method that would guarantee quality and standards for online examinations.
"We are planning on how to continue all academic processes in the event physical opening may drag. We cannot just sit and wait for universities to open," said Prof Agong.
Not prepared
Some of the VCs who spoke yesterday said the online lessons and examinations may be a futile process since universities were not prepared for them.
"Online teaching and examinations is a complicated thing. While it is possible to offer online examinations, you need a lot of thought to control it," said a VC from a public university.
The VC said universities need the best technology. "University of Nairobi can manage it because they have the longest history of open and distance learning in East Africa and may be having the right infrastructure," said the VC.
Inside sources in public universities management indicated that the failure by the institutions to craft creative ways of keeping online lessons has pushed up costs, with many unable to keep their staff. University Academic Staff Union Secretary General Constantine Wasonga said online teaching in public universities was a major flop.
"They should go back to the drawing board because they were not prepared for this new reality," said Wasonga.
He said in most universities, online teaching was a trial and error that has failed to get students and staff on board.
The Standard, however, established that some public universities have even given up on rolling out online learning citing inadequate preparations, poor network coverage and inadequate gadgets for students' use.