Missing cash for Inua Jamii beneficiaries in Kakamega raise eyebrows Cash for elderly disappear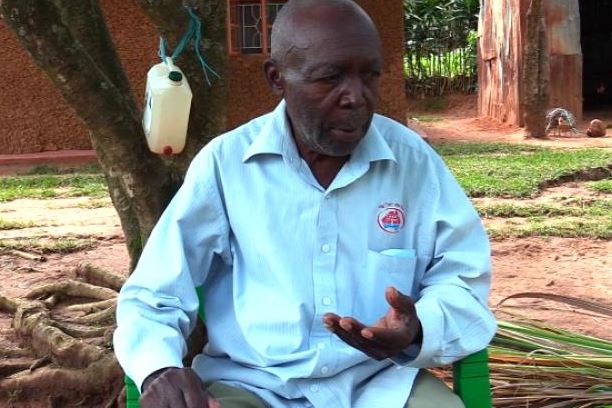 When the government rolled out the Inua Jamii programme in 2015, it was intended to put money in the pockets of the elderly and the vulnerable in society.
But investigations now show that some of the intended beneficiaries have not been receiving their share of the cash. Instead, millions of shillings channeled towards the social protection scheme each month are being funneled to ghost recipients.
In Kakamega County, reports that people were being scammed were filed last month after the government paid Sh8,000 to each beneficiary to cushion them from the Covid-19 pandemic.
Phyllis Osore from Khwisero claimed she did not get the money despite getting a notification from Kenya Commercial Bank that her account had been credited with the amount.
"Dear customer, you have received Sh8,000 in your KCB A/C from the Government of Kenya. Visit a KCB branch or Inua Jamii agent near you to get your cash," read part of the message.
Ms Osore, 72, said she had applied to join the Inua Jamii plan when it started but did not get a response from the Department of Social Services.
"I went to be registered for the programme in 2015 but never got a reply to show if I was successful. This was until last month when I was told by the officer in charge that I have been receiving money since 2017; money I haven't seen with my eyes," she said.
It appears that a proxy registered a bank account in her name without her knowledge. Khwisero Social Welfare Officer Elkanah Kimasop advised her to seek help from her bank.
At the KCB Mumias branch, Osore was told the money had been withdrawn. A bank statement showed the transaction occurred on April 30.
Irregular withdrawal
It further revealed that from January 2018 to last month, Sh48,000 had been irregularly withdrawn from her account.
"It seems that someone has been withdrawing the money using my identity card. It makes me wonder where he or she got a copy given that I have the original," said Osore.
Mr Kimasop said Osore was listed as one of 3,100 registered beneficiaries in Khwisero and she ought to be getting her dues.
"As an office, we are only responsible for mobilising payment. We can't explain how and who withdraws the money from any account," he said.
Mumias West police commander Paul Mengich said the Directorate of Criminal Investigations had taken up the matter.
"We have these cases out there but only a few people report to the police thus making it hard to address the crime," said Mr Mengich.
Wycliffe Sakwa, 81, from Lubinu in Mumias East also received a notification on April 8 that his KCB account had been credited with Sh8,000. But when we went to withdraw the cash, his account was empty.
Mr Sakwa said he last received his Inua Jamii cash in July last year, prompting him to seek answers from Social Services.
"The last time I went to demand an explanation on why I was receiving payment SMS but no cash in my bank account, the officer at the Social Welfare Department told me that my area chief had filled a form indicating that I had died," said Sakwa. He continued: "Every time I go to seek help, I am told the issue has been forwarded to Nairobi. I feel that someone is diverting my payments without my knowledge."
Mumias East Social Welfare Officer Dishon Murula said Sakwa's death details had been filed erroneously. "There was a list with two people who had the same name. One had passed on and during the re-listing, the name of the one who was alive was removed."
Mr Murula, however, could not explain why Sakwa continued to receive bank alerts yet no cash was reflecting in his account.
Kakamega Social Development Services Director Dominic Oyaya acknowledged there were payment irregularities affecting some beneficiaries.
"The messages were sent from the bank using their own system and we don't know why some people who are not on our payroll received the notifications of cash deposits," said Mr Oyaya.
He added that they were working to ensure that those who had recently missed disbursements were paid in the next two weeks. "Kakamega has 46,000 beneficiaries and incidents of irregular payments are isolated. Those cases mentioned are already been sorted and under control."
When we reached out to KCB Mumias branch for an explanation, a staff, Ben Osumba, who was sitting in for the branch manager, said he was not in a position to comment on the matter.
"Such cases are handled on an individual basis and more details should be obtained from our headquarters in Nairobi," said Mr Osumba.
Another equally puzzling case is that Boniface Maero, 61, a resident of Etenje in Mumias West.
Mr Maero, who is blind, said he started receiving the monthly stipend four years ago through his wife, who was also his caregiver.
When she died in September last year, he immediately started the process of listing his daughter as his caregiver.
When payments were made last month, Maero went to his bank but was told the money was not available because his account had been closed.
It's the same story for Suleiman Omenda Keya 75, and Amwayi Kimarati, 73, both from Mumias West whose payments were abruptly stopped.
The beneficiaries told The Standard they had been frustrated when they tried to access the cash, or change their personal details.
In Navakholo, we found elderly persons who have not been enlisted in the social security scheme despite attaining the required age.
Nathan Wawire, 86, and his 66-year-old wife Hellen – who has been disabled since 2017 – said they had tried unsuccessfully to join the Inua Jamii programme.