?Not at ease: How virus has jolted Africa's 'big men'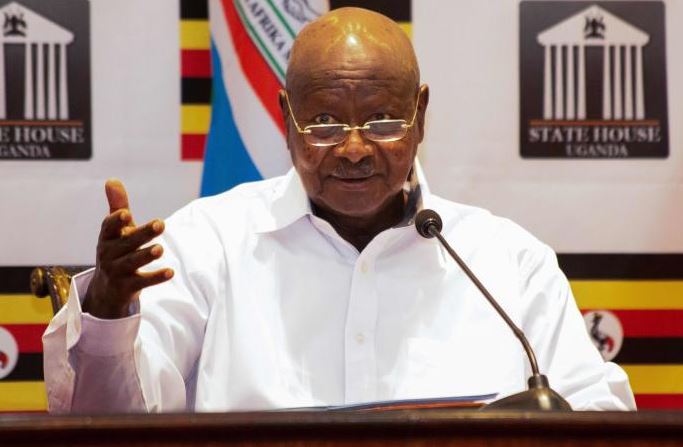 After being spared the shocking calamity that ravaged Europe, the continent is witnessing a steady increase in cases. As countries closed borders and instituted lockdowns, some leaders are now playing catch-up after waving the denial card for far too long.
The novel coronavirus has so far claimed over 210,000 lives globally, crippled healthcare systems in some of the most socially advanced countries while threatening to bring down leaders whose tenures seemed well cemented before the pandemic.
While some leaders confront the challenges brought about by the disease, others, particularly in Africa whose tenures have seen several pandemics come and go, have had various reactions to the current health crisis.
Equatorial Guinea declared a National State of Alarm to facilitate the mobilisation of economic and material resources needed to stem the spread of coronavirus. Under the declaration, a special emergency fund was created to curb coronavirus, said a government decree issued by President Obiang Nguema Mbasogo.
"The government sees it as urgent to mobilise sufficient economic and material resources to prevent and eliminate the virus in a relatively short time and space, in order to save the lives of all families in the country," read the statement.
As a result, the government committed to contribute some Sh800 million to the fund while urging the public to also contribute to the fund, along with other governments, friendly economic institutions, and humanitarian groups.
In February, President Obiang's 50-year-old son was fined some Sh3.2 billion for embezzling public funds from his country, enough money to build and equip a small hospital that would come in handy in these times. The Central African country currently has some 258 cases and one death.
A little to Obiang's north, Idriss Deby, Chadian president since 1990, recorded the first case of the virus on March 19. This, however, was enough to signal impending danger for the 68-year-old ruler. In a matter of days, public transportation was banned, all public gatherings including prayers were criminalised and all borders were closed. Main markets have also been shut down and the capital N'Djamena put under curfew.
It mattered little that the first reported case was that of a Moroccan who had come into the country from Cameroon. Now Chad has a reported 46 cases of the virus.
In Cameroon, Health minister Manaouda Malachie has become some sort of celebrity after taking it upon himself to give coronavirus updates with the frequency and openness that many African countries shy away from. But as he gave frequent updates, something curious too was going on. The country's octogenarian ruler has been missing in action since the breakout of the pandemic, ignoring pressure from the public to address the nation.
His only appearance has been a leaked video of him meeting the country's French ambassador on March 11.
But President Paul Biya has other things to do. A country threatening to split into two, Boko Haram rebels and failing personal health are all piling pressure on his 39-year presidency.
In Eritrea, President Isaias Afwerki finally made a quasi-public appearance to give direction to his country over the pandemic.
So isolated is the nation that even the World Health Organisation (WHO), thought by many to be apolitical, has almost no knowledge of what the country is doing during the corona outbreak.
"No outbreaks from this country have been posted to Disease Outbreak News recently," the WHO website says.
But on April 18, 27 days after the country recorded the first case of the disease, Afwerki delivered his first public address likening fighting the disease to 'a sudden war that the world was not prepared for.'
"President Isaias noted that the global threat posed by the pandemic (Covid-19) is analogous to a sudden war, without any parallel in our contemporary times, that has been declared without any warning or prediction by all standards," Minister of Information Yemane Meskel posted on Twitter.
Meskel has been a constant voice to Eritrea's efforts, maintaining the country's almost communist voice.
"#Eritrea: Financial contributions to bolster GOE measures on Covid-19 continue to flow from individuals, firms/commercial enterprises in the country & our communities in the Diaspora…Eloquent and veritable testimony that the nation is marching in lock-step in these hard times!" he said in another Tweet on April 19th.
Like many of its neighbours, the entire country is under lockdown.
While others have pulled up their socks, the continent has seen its fair share of initial Covid-deniers. Tanzania's John Magufuli has come dangerously close to topping this list.
Towards the end of March, President Magufuli announced that his government would not shut down places of worship over the highly-contagious coronavirus. Magufuli said churches and other religious places were the only places where true healing can be found.
"Corona cannot survive in the body of Christ. It will burn. That is why I did not panic while taking the Holy Communion," he told a congregation.
At the time, his country had only recorded a handful of cases. Now, Tanzania has some 299 cases with 10 reported deaths.
Magufuli's wasn't the only government to invoke the deity. Neighbouring Burundi, too, joined this bandwagon.
Before the discovery of its first two cases, Government Spokesperson Prosper Ntahorwamiye sent a telling message to the people.
"...The government of the Republic of Burundi thanks the Almighty God for protecting us against the virus. Burundi is no expert at keeping off the virus, it is only because of the grace of God that we are here," the spokesperson said, before adding: "God demands of us to always pray that he continues to protect us."
In less than a month, the country will be going into a general election. There will be no election postponement as a result of the virus.
There has been some comic relief too. In Uganda, when President Yoweri Museveni announced wide-ranging measures including a two-week lockdown, the country's working population was up in arms.
"Given its spread methods, sneezing and coughing by an inconsiderate and careless person in a cluster of people bunched together as well as an individual's own carelessness of touching the soft parts of your body… without washing your hands or sanitising them first… after careful study… We, therefore, adopted the strategy of dispersing any concentration that may provide fuel to this virus," President Museveni said.
Museveni, a career soldier, even banned people from exercising in the streets.
"If we use a hammer to kill a fly, it will be better than being complacent only to find out later that too many Ugandans are infected and they're dying as is happening in other countries," Museveni said.
Many measures
Among his many measures was the immediate ban on 'hexagonal, extravagant Ugandan-style wedding. The couples were encouraged to go for scientific weddings by the actual stakeholders, accompanied by a few people.'
He has something else up his sleeve.
In a complete grandfatherly move, he demonstrated to the nation the practicality of exercising at home on a two-minute video that he posted online that featured him running around his office at State House followed by 30 push-ups.
"So mambo ya ujinga ati you need to run in the compound…muwache," that was President Museveni's parting shot.
Africa's coronavirus numbers are on the rise with 39,087 confirmed cases and 1,642 deaths, a shadow of the global numbers.