Manu Chandaria: Hustle lessons I have learnt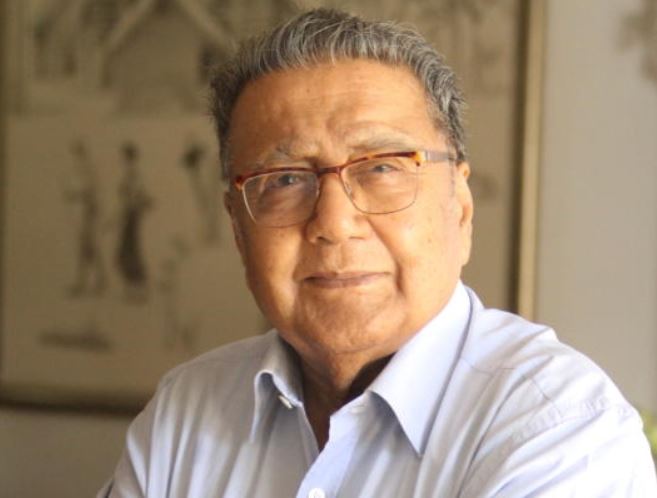 Manu Chandaria, 90, is one of Kenya's wealthiest businessmen. He shares his money and business lessons he has learnt over the decades.
1. Don't get into marriage before you have a career.
Having some stability is fundamental before you get married. If you do not have a business or a job and are not sure what you are going to do, you cannot have a happy and peaceful married life. You do not have the strength to sustain it. For it to be successful, you have to be grounded and capable of earning a living. Many marriages break today because they are just based on love, yet to maintain love you have to eat and have a shelter, which means you need a business or a job. This goes for both parties, because in today's world, unless you are very successful financially, one single income is not sufficient to survive. Two incomes will enable you to meet the commitments that you have, specifically the commitments you will have of your children and larger family.
2. Work hard and don't relent.
When I look back at the progress that I have made in life, I see there are areas where I could have moved faster, but I am satisfied with what I have been able to achieve. However, have I been able to achieve the maximum that I could have? No, because the day you feel that you have achieved everything, will be the beginning of your downfall. There is always much more that you can do.
People ask me why I still work at this age. I tell them that at 90 I go to sleep knowing that when I get up tomorrow morning there will still be a lot to do. That thirst, that feeling needs to be there - the knowledge that there is so much work to do and they have not done enough. There is always something more to be done.
3. Business isn't easy. if you don't have grit, don't go in.
Failure is the basis for growth of human beings. But if you fall, you must come up twice determined to face it and get out of it. When I came back to Kenya in the 1950s after studying in the US, our family had lost almost all its assets after the Second World War. Building everything again and moving from employing 40 people to now when we have over 20,000 employees was not easy. It could have been easy to give up and maybe find a job. But my father had made many sacrifices for us to just walk away. It takes stamina, honesty and hard work to run a business. In every aspect of life, you will encounter difficulties and if you give up, you move back. If you do nothing, nothing happens. Simple as that.
4. Money is good or bad depending on how you use it.
Growing your money isn't rocket science. Money always multiples if you invest it well. The opposite is true. Just that simple. Also, don't spend beyond your means. Money isn't evil. Money is the root of all evil if you use it for yourself and harm others as you do so. Money used to help others is not evil. In fact, it is a basic need.
5. You learn the game while in the game.
Life teaches you a lot, but you can only learn if you're willing to. You can't just stand by the sidelines and hope you will learn enough by observing so that you can take the plunge. You will waste valuable time. I was chairman for Street Families Rehabilitation Trust Fund for 10 years. I didn't know anything about street families. But I could see there was a problem and feel their pain. Ask questions, find out what's happening, that's how you learn. That's how we managed to reconnect 30 per cent of street children with their families and make comfortable the lives of the others. Don't wait. Just act now.
6. There is great opportunity in trying to solve problems around you.
Human beings are selfish. That's one of the problems with leadership in this country. Look beyond the words "I" and "me" and think about what you can do for others. I took many chairmanships with the intention of making life better for others. When I realised that businesses had no good relationship with the Government, I thought of ways of forging understanding between the two. That's what inspired me to create the East African Business Council and Kenya Private Sector Alliance. It takes effort to do that. I'd be in meetings all the way from 7 am to late in the evening. It takes effort to get people sit together and find common ground. Leadership is not just something you learn in school. You must first want to serve, have patience, listen to all the voices, understand them and find a common solution.
7. Stick to your values.
Always live a simple life. I am a vegetarian because I believe all animals deserve to live. I believe in truth and in holding the hands of others. I believe in humility and always being honest. You don't need money to help others. There's a lot you can give – time or a lesson to help eradicate someone's helplessness. Before making a decision, I consider if it is good for everybody. Will it be beneficial to me and to others and will it bring goodwill? If yes then I go with it. I have achieved lots of love, affection and recognition from people. That doesn't get to my head or make me stop doing things.