Harold's cash for prayers plan flops, again
SUNDAY MAGAZINE
By Peter Theuri | Jan 23rd 2022 | 3 min read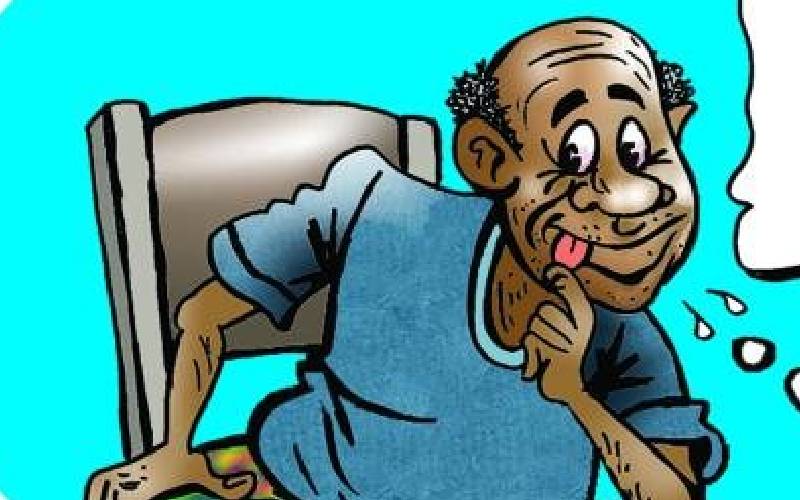 This week, Harold thought it was time to also relaunch his Prayer Payment Initiative (PPI).
Shorn of subtlety, Harold went ill-prepared to face the village bench. But you should not forget that Harold reconstituted the bench, giving me powers to instruct who gets to be shown mercy and who is not as lucky. People who show dalliance with the avocado always face conviction. In that, Harold and I differ.
We reinstated some of the top judges who we instructed to show strong adherence to the constitution. For starters, Gitegi constitution was compiled by Harold and scribbled down by yours truly. It favours all those who prove they can support mediocrity, which is the hallmark of Harold's reign.
Submissions began Wednesday morning in the Soup Rim court, which converged right outside Harold's church, Harold's Assemblies of Holy Associates (HAHA). I instructed security, which consisted of Kinuthia and his underfed dog, to keep everyone who was against PPI outside the precincts of the courtroom.
In the end, the judges sat waiting for proponents of PPI to show up, but none was forthcoming.
In case you have forgotten, PPI was an initiative that Harold's think tank, which does little thinking, devised at the height of the covid-19 pandemic.
This was supposed to earn Harold good money. A frustrated village, which was reeling after markets for its fresh farm produce dwindled, was going to visit him on a daily basis so he could pray its problems away.
And he was ready to reap big. While in the past people have willingly donated to him, with women carrying kiondos full of potatoes and avocado, this time around he demanded money.
For every prayer, he was going to be paid by the beneficiary. He wanted money "or is the era of bata trade, where people exchanged shoes, not gone?" he said. Those who did not have money and could not easily get it were free to pay using avocado.
So, at the Soup Rim court, we decided that Harold and yours truly were going to be the lawyers for the PPI.
When he was called forward to give his submission, Harold hobbled towards the judges, his cassock whistling as he walked. He carried a heavy tome under his armpit and seemed prepared to argue his case.
"My ladies and gentlemen," he began, clearly forgetting his lead counsel's advice that it should be "lords and ladies". "I am here, deeply disturbed, because people do not seem to want to pay for my services anymore. Is this fair?"
One of the judges nodded and I saw Harold's eyes grow wider. Was Sue defying the master?
"As such, I instruct that the PPI be henceforth made into law and those against payment be charged negatively!" he barked.
I turned to the imaginary member of the audience seated next to me and whispered, "Once you are charged negatively, you are an electron. Free!"
The bench demanded I remain silent.
After a very uninspiring display, the lead counsel, who we call the heavyweight, pun intended, took his cue. He swaggered to the front, without any notes, but with a few coins in hand.
"We are impoverished because the people who have been receiving prayers owe us. Release those pending bills. O, pass it!" I was trying to be poetic; it was not working.
Harold heard me wrong, but he so trusts his lead counsel, who he barely feeds. Instead of "O pass it," he heard 'his own things' and started chanting,
"Oppose it! Oppose it!"
Under instructions, the bench declared PPI null and void. I have not been fed since. ?
Foreign trip: Tips to ease bookings
More and more people want to travel and hopefully get their lives back to where they were before the pandemic threw a spanner in the works.