Story of ordinary people told skillfully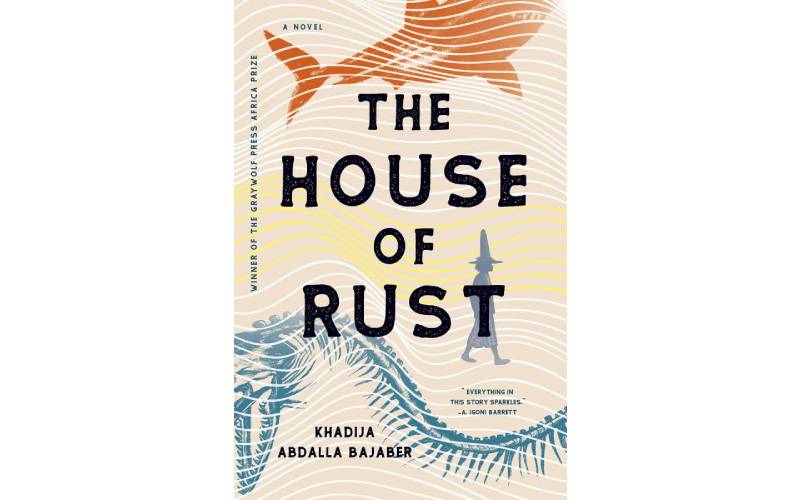 Every story is a metaphor. Words weaved to convey the metaphor, interwoven with devices and props, ultimately conferring to the reader enjoyment and fulfilment. The House of Rust is a tightly woven story of ordinary people in a familiar present-day setting.
The themes it deals with are also commonplace—loss, courage, sacrifice, casting off the anchors that keep us from going beyond the familiar. But the rest of it is hardly ordinary—the mastery use of language to portray vivid images and devices, the layering of metaphors.
The immediate attraction of House of Rust are the gems of language, the author bending language to achieve her purpose and communicate vivid scenes. For instance, a shark's trajectory is described on the first page: "a blackfin cleaved the wave, quick as a scythe, and vanished." How about "milky as boiling rice" or "wet and sorry as a soggy brick of bread" or "surrounded by the cold, clear, dark"? And so it continues.
The gems are set skillfully to highlight a gripping story that captures adult themes from the perspective of the youthful Aisha. The author creates authentic characters in exquisite detail, with their own strong points and weaknesses. And the story grows organically as additional layers are revealed in an untidy order, like life itself.
Aisha, plain as sand, refuses to accept the loss of her father, and reveals greater courage and grit than her more experienced compatriots, by following the instructions of what appeared to be an ordinary cat—a speaking cat or other animals for that matter, is hardly surprising.
To rescue her father, Aisha launches into the unknown in a magical boat, confronting three sea monsters, each more challenging than the previous one. There is magic, and sacrifice—at sea and in the familiar environs of home.
But the greatest challenge involves those on terra firma breaking the bounds of norms and expectation, which have kept them anchored in familiar territory with little courage to embark on a quest.
The reader needs some discipline not to get ahead of the story, but may be excused if the initial expectation is of a story somewhere between 'Old Man and the Sea' and 'Tatizo La Kisauni'. And it does not disappoint—in the end, House of Rust charts its own course, confirming its rightful place with any fiction or well-worn story.
The book ends but the cast of characters live on. The reader wil be excused for wanting more for these well-crafted characters. There are questions that will endure: What happens to Aisha? Omar? Hamza? And the House of Rust? Where is the sequel, and the prequel, for this trilogy? I for one await the arrival of the next volume, with the familiarity of an old friend.
Dr Patrick Njoroge is the Governor of the Central Bank of Kenya
Breaking the glass ceiling in America
When faced with uncertainty of success in a foreign country, Sigei's quest to complete her medical residency in the States was especially challenging