Leading Light: Exploring culture, justice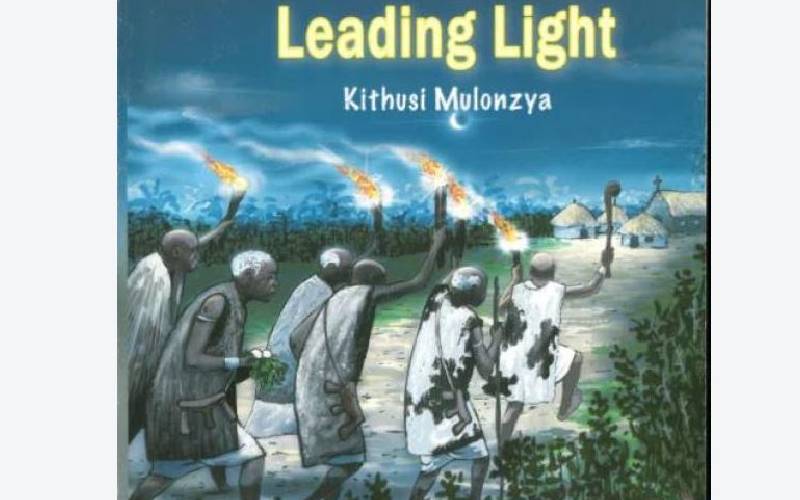 I have read many stories, not only as a student and teacher of literature, but also as a literary editor and enthusiast. I have also sat in fora in which works of literature have been discussed and one thing has always stood out: it does not matter where you come from; or your literary background or abilities, but if you can remember, and passionately so, the characters, scenes, and even specific lines from a work you read many years ago, then you know you read a great book.
This is how excited I found myself, reading Kithusi Mulonzya's debut novel, Leading Light. I found myself enjoying how this journalist-turned-writer vividly explores African traditional culture like a seasoned anthropologist.
In this story, we encounter a people struggling to extricate themselves from a curse that befalls them when they cruelly expel from their village missionaries who have brought formal education and new religion to them. We empathise with a beautiful dance champion who is bitten by a snake and she has to be buried on the day she is set to host her engagement party. Important to mention is also the way this novel explores various societal stereotypes and biases.
The novel, rich in description and symbolism, also tells the story of a woman who in the 1960s, has already come of age in terms of women emancipation. Despite being disinherited and exiled from her village, she fights to repossess what belongs to her and in so doing, speaks for many other women who face the same predicament as hers.
A reader will not miss out on the subtle but loud call for justice and fairness.
A person reading Leading Light would be forgiven to think that Kithusi is an old hand at literary writing, especially for the prowess with which he holds the reader's attention while taking them through the intricate paths of the journeys of his characters.