All about love: Benga star making waves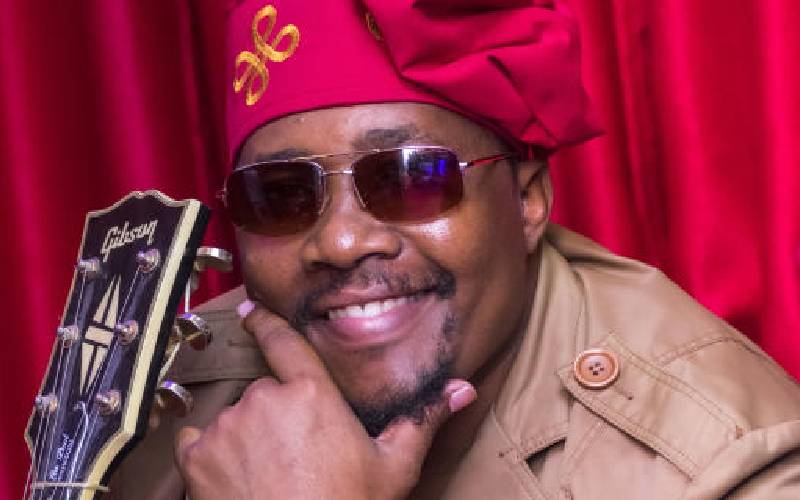 In his new hit single titled Muyority, Toby Bisengo is a man struck by cupid.
He shares his love journey, a smitten man who has fallen in love head over heels with his 'bae'. He opens up to the world on this 'Muyority' feeling, a KiKamba slang meaning sweetness. This is the new hit his fans are jamming to.
Bisengo hugs his bass guitar with a sense of passion and purpose. It is easy to see why he has quickly become a much sought-after singer headlining dowry and wedding ceremonies, anniversaries, and social parties.
When we sit to talk, he is fully booked for the next two months. On this day, we are at his Elevax Media studio in Donholm, Nairobi, where he spends most of his weekdays recording music and mentoring upcoming artistes.
It is a hive of activity, and he excuses himself to attend to clients before settling down for this interview. I wait. I had waited for two months after all.
Since he ventured into professional singing in 2007, Tobias 'Mulwa' Bisengo – for that is his full name – has grown in his craft. His love songs have become wedding anthems making him a household name in the Eastern region.
His debut 2018 track Umunthi Wiwakwa (Today You Are Mine) introduced him to many, then his 2019 hit Katolo (Dust) earned him a near-cult following and thrust him into fame and fortune.
"It is like I stumbled into this as much as I have always loved music since I was young. Since 2004, I have been playing musical instruments and creating music beats as I help record other musicians.
"However, in 2015 when I was emceeing in a wedding ceremony, I noticed that the deejay was struggling to get a song that would be good for the wedding procession. He didn't have one and I saw a vacuum. That is how I started singing 'wedding' songs," Bisengo says.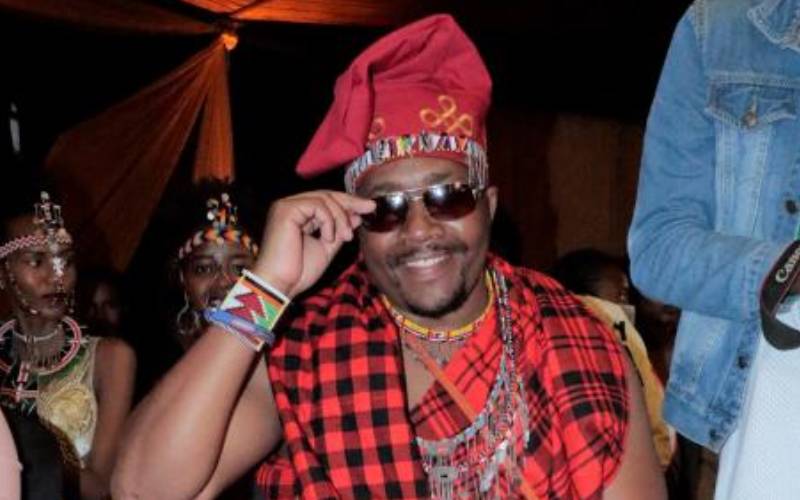 It wasn't all smooth, however.
"I was accommodated in several recording studios as a keyboardist between 2004 and 2006 and it was after that when I started my thing in a small studio in Nairobi. Come 2009, I lost my Dream Mix Studio to a bishop friend I had partnered with and that became a blessing in disguise as I moved to Dohnolm to establish mine," says the Elevado Studios CEO.
Career took off, marriage fell
It was at the height of his new success when his young marriage hit the rocks.
Bisengo had gotten married in 2015 to a Tanzanian woman with Democratic Republic of Congo (DRC) roots. He also has DRC roots.
It was a colourful wedding, he recalls. Having known the woman for some while as an acquaintance and later a friend in the line of his music career, the two tied the knot to a 'happily there-after'. Two years later, they called it quits.
"I recall it was just before I released the first hit, which happens to be my most celebrated love song when things went south. As people celebrated their weddings and inviting me to perform for them, little did they know I was hurting inside. It was like a puzzle.
"The truth is that even as we converged into marriage, we had our challenges but pressure was mounting from the church to have us tie the knot. We tried to pray for each other to salvage the situation but nothing seemed to work. When she left, she was pregnant and now has our son whom I have never seen. We are now working towards our divorce," he says.
After the break-up, all Bisengo wanted to focus on was his music career. He opted to take his life lessons to assist and enrich other people's marriages as he understood the pain of family break-ups.
This, he says is what helped him cut a niche.
"The fact that my relationship did not work does not mean other people's marriages should not work and that is the message I take with me everywhere. "My songs are about promoting love and enriching relationships. It is music that is acceptable everywhere and that is meant for all ages.
"I see myself as a mentor who has the moral obligation to inspire. To me, this is a calling," he says.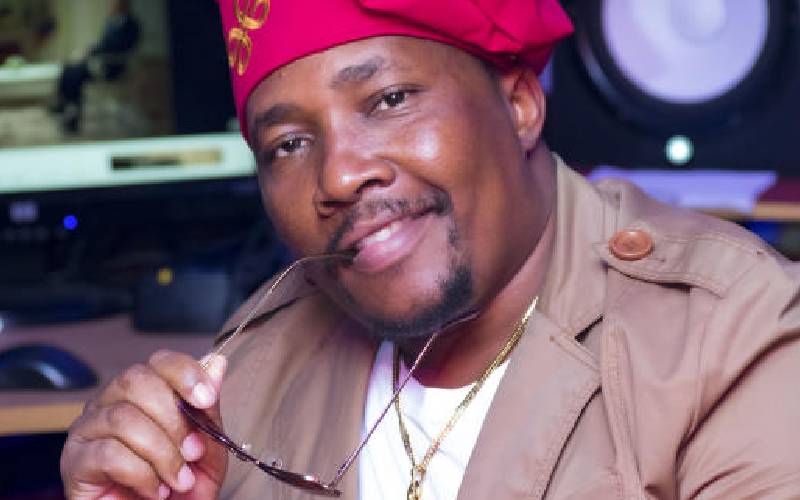 His music video songs, some of which are headed to the one million mark on YouTube feature women groups, wedding occasions and women 'chamas'.
He says he makes them on the go, mostly after getting invitation from his fans who want to be featured in them.
Finding love again
"I am not done with love. I want to settle down next year... However, I don't like discussing details about family matters."
Bisengo grew up in Machakos. Born to a Congolese father and a Kamba mother, he learnt how to speak both Lingala and KiKamba.
He says his Congolese influence has played a big role in his music journey, including how he dresses for his performances.
"Bisengo is a Congolese name that loosely translates as happiness," he says.
"I like dressing well and like you have put it, being flamboyant is part of the business. As a brand, you must know that people are always judging your image as much as they are listening to your songs.
"The fact that I sing about love means I should look clean and real good. I love cultural dressing and have a designer who gets me a fresh look for every show," he says.
Bisego recalls the days when Kamba benga musicians were famous for songs that both entertained and educated without being vulgar.
It was the 1990s, the age of David Kasyoki of the legendary Katitu Boys Band, Peter Mwambi and his Kyanganga Boys and Ngoleni Brothers led by Sila Munyao.
"That was a good season when it came to benga music in Kenya. Katitu gave Eastern benga a national face. We should be able to make a good representation when it comes to our culture-themed music genres as this is the kind that gives us identity as Kenyans.
"If you listen to my music, it has that same groove that lets you know that we have our own space in the creative sector," says Bisengo.