Self-care kit to mental wellness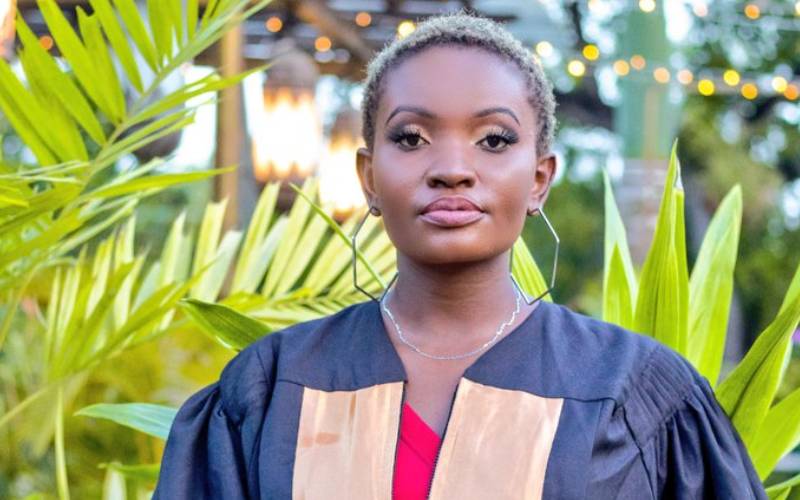 Self-care Kit to Mental Wellness
is written by Queentah Wambulwa
(pictured)
, a certified counselling psychologist. This book is rooted in her past traumatic affairs that resulted in anxiety disorder and depression, as diagnosed by her psychiatrist. Queentah shares her thoughts on mental health and how to stay sane.
Queentah's style of writing is captivating; I love how she twists her words and gets us anticipating to hear what happens next.
She caught me in the first chapter, and my anticipation was dancing high in the clouds as she described her well-to-do boyfriend.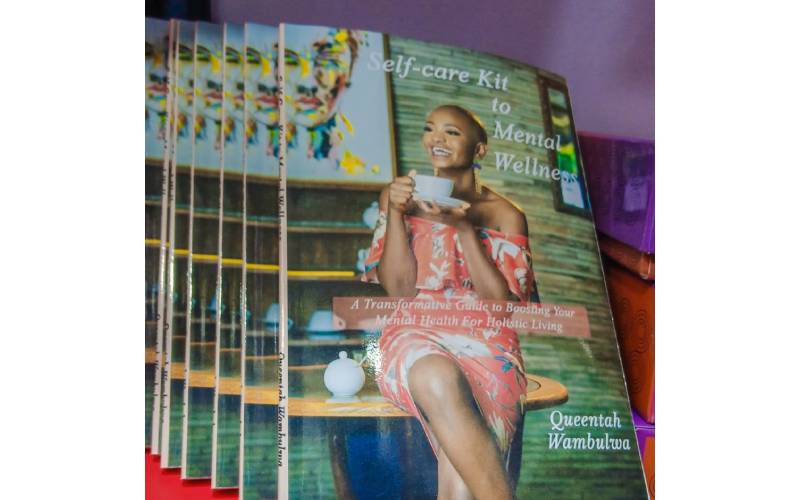 As things get tough between Queentah and the boyfriend, she talks about how her mental health started deteriorating without her noticing. She brings it out well, aptly capturing the encounters of psychological trauma and self-doubt.
But there is something I do not quite gather, was the psychological disturbance because of the break-up's effect on her emotions or is it that the break-up marks the end of a lavish lifestyle?
Also, while writing about her encounter with a mental disorder, she does not tell us when exactly she wrote the book.
There is no timeline indicated after she attempted suicide, and readers are left to wonder when she studied psychology.
How did she overcome suicide attempts? So many questions are unanswered, and if the readers should resonate with her care kit, then all these questions should be answered.
We could give it time, maybe a sequence of the same is underway.
Queentah keeps her readers hooked to her story despite the setbacks, after every chapter, she has a game that readers use to gauge their mental balance.
It is a good thing, a good way to keep readers hoping for the next game. But I am thinking, what happens after a reader interested in doing the tests does them? Where do they get the answers to complete the test? I mean, what is a test without a marking scheme?
I must acknowledge that the author seems to have done her homework. When she starts highlighting how signs of mental illness presented themselves in her, you can tell she knows what she is saying/doing.
Despite the gaps and unanswered questions, the book is a nice read.
If I sat next to the author, I would tell her, "can you give it a more personal and empathic touch? Probably make your reader feel you and see themselves in your shoes?"