I quit architecture for African photography – Photographer Mutua Matheka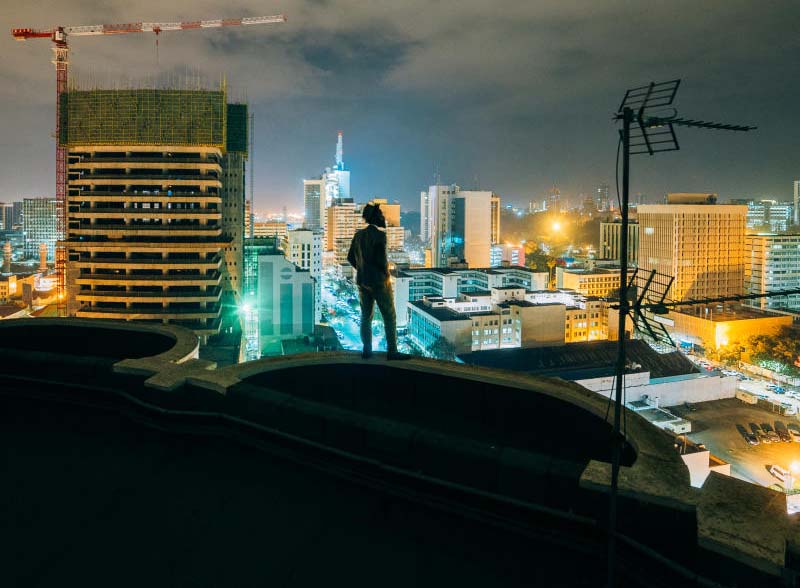 Mutua Matheka is not your usual photographer. You probably know him from his architectural photos taken from the top of Nairobi's tallest buildings as he risks life and limb to pursue his passion.
A graduate of architecture from Jomo Kenyatta University of Agriculture and Technology, Matheka has captured not only Nairobi's cityscapes but has travelled to 13 cities in 10 Southern African countries in order "to disrupt the narrative about urban Africa."
"Mutua Matheka is an artist. Period," he says. "At the core, all I want to do is create art and share that with the world and be part of communities that value art."
Matheka's dreams of changing the social narratives through art began in the undulating hills of Mumbuni, Machakos. He was born there. Then he followed his mother who was a teacher at Machakos Teachers College. Then on to the hills of Kaliluni where his mother was a headmistress before settling in Katelembu.
"Life was good in the village where everyone knew everyone else. Here, I could not afford to develop a fishy character because someone who knew my parents would see to it that I paid for my sins," he says.
As a 10-year-old lad in Class Six, Matheka dreamt of being an architect. He did well in school to make the dream a reality. At JKUAT, he enrolled for a degree in architecture and interned at several firms as a First Year student.
After graduating in 2009, Matheka got a job with the interior design firm, Image 360, staking it out for two years before quitting to focus on photography.
At the firm, Matheka struggled to balance his day job and his passion for photography. He would wake up by six in the morning to be in the office an hour later. He would spend the hour before work to blog, work till lunch break when he would once again indulge in his passion.
Late into the evening, long after the family had slept, he would continue with his photo compilations until 2am. A few hours of sleep and Matheka would go through the routine the following morning. In the words of former politician John Michuki, Matheka was trying to "juggle a liver".
Something had to give.
He quit the architectural practice, a career that might be termed by some as fulfilling, for the unknown world of photography.
Following his passion
He connects his decision to quit his job with a seed planted in his heart by his mother, who, from when he was three, used to hand him crayons "just to keep me occupied."
"I honestly believe art is my inborn talent. I started early and my mother is one of those people that really encourage art.
"I may not be here were it not for her. From an early age, she made sure I had art supplies in the house to draw as much as possible," Matheka says.
In between his architectural lessons, Matheka dabbled in graphic design, taking a liking for digital art using Photoshop. He had a bias for promoting African culture and hoped to use art, in whatever form, to achieve the goal.
Matheka got himself a camera but knew little about how to use it. He often consulted photography websites but he would later become so proficient that corporate entities came knocking on his door.
"I would look for stock images but they were all made up of white people. I made a plan to get a camera so that I could take my own photos to use in my creations. Little did I know that I would be taking photos for a living," recalls Matheka.
Then he became a 'Spiderman' of sorts, scaling up buildings in the city in search of the perfect shot. He was not afraid of heights but still dropped his camera 26 floors in his first aerial shoot.
He was no longer practising architecture but his choice of work showed his affinity for the built environment.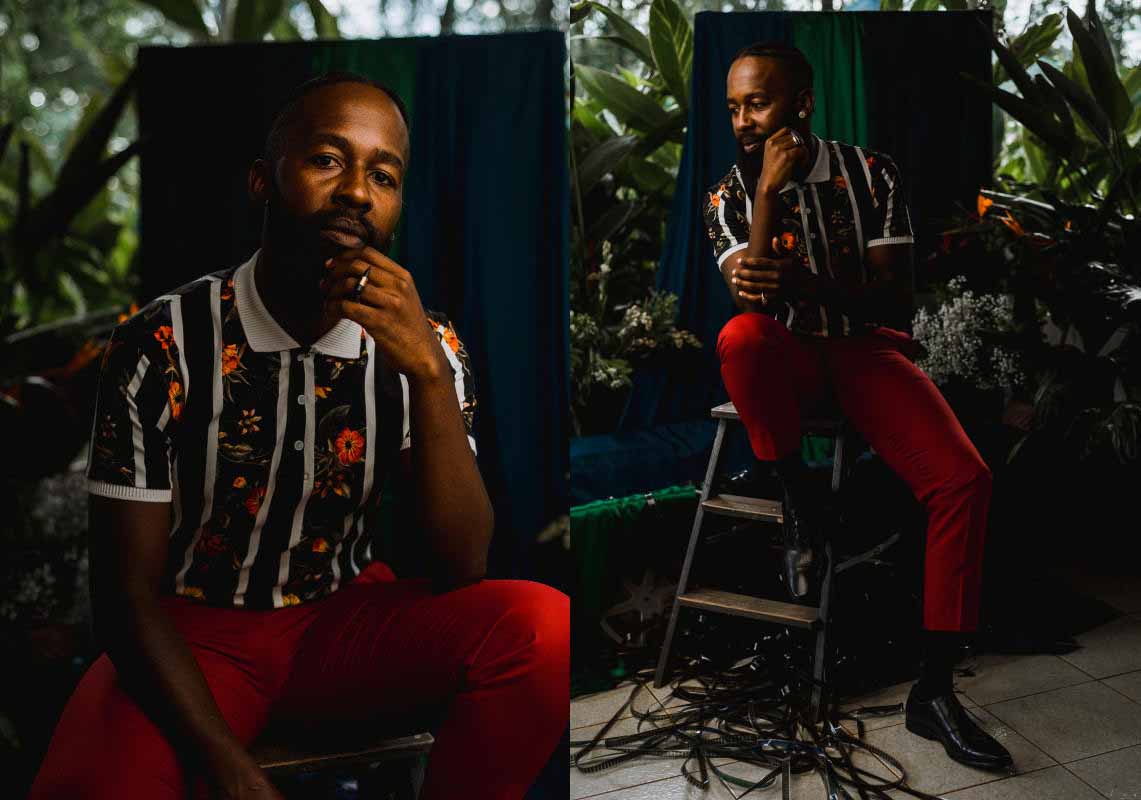 "I am an adrenaline junkie of sorts. Photographing from great heights gives me a huge rush, not to mention that the views captured are always immaculate. This is what keeps it exciting. You never know what the sky will look like that day.
"My most memorable rooftop experience has to be my first time on top of KICC. I had never seen Nairobi this way and it changed the whole direction of my photography," he says.
Then he began to travel and get the bigger picture about the continent and the people so much misrepresented and misunderstood by the rest of the world.
He joined One Touch, a group of travel enthusiasts where they began to finance trips around the continent. He wanted to tell the world, through pictures, that Africa is more than just hunger and diseases. It is also about hope and opportunities — a beautiful people.
"I have always thought images shape our view of the world. I have wanted to show a dignified image of the space I live in," he says
"I think we have a lot of negative skewed imagery coming from Africa and most is perpetuated by white foreign photographers even though a lot of African photographers have followed suit, especially when hired by western media and NGOs. I just wanted to provide an option to this."
Part of the endeavour was to document the continent in the project "Unscrambling Africa".
The project is to uncover how we use, define and relate with African architecture by interrogating our urban cultures. So far, the project has taken Matheka to 13 cities in southern Africa.
For his commitment to African art, Mutua has won the BAKE (Bloggers Association of Kenya) Award for best photography blog in Kenya.
He was nominated for the International CSS Design Award in the United States while his photos have featured on international media including BBC.
Finding calm
"Travelling makes me happy, seeing new places for the first time and discovering new joys in places I've been before is amazing. I love to explore, swim, climb high places and sleep in beautiful places."
Lately, Matheka has taken to gardening as a source of tranquility and peace amid the pandemic. He has a small vegetable garden where he grows some vegetables for domestic use.
Married for 11 years, nothing gives him more joy than being a father to his two children.
"It has been amazing, challenging, and eye-opening. I've always believed that one great problem in society now has been the way men have abandoned their families.
"Why leave the important work of caring for children you brought to this world? Family is my support system, my reason for what I do and why I want to be part of building a better world for their future," he says.